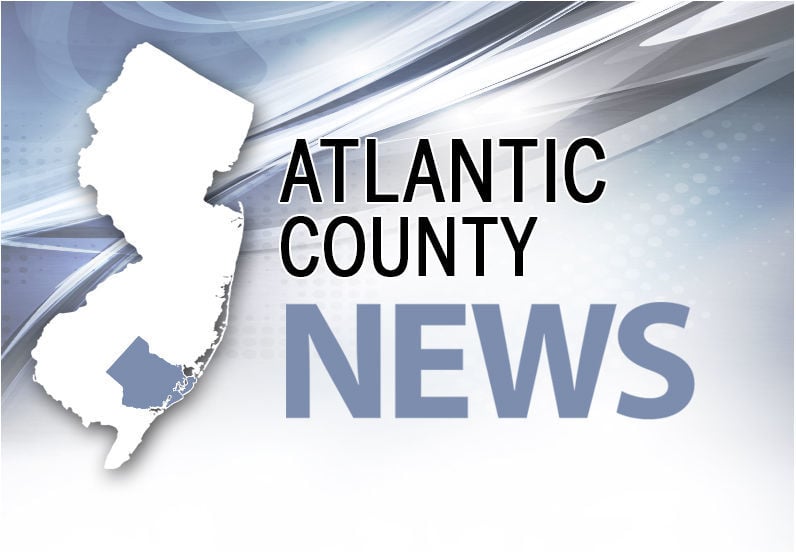 The Atlantic City Board of Education will have three new members in January as two incumbents lost their bids for re-election and one did not run.
Newcomers Kazi Islam, Albert Herbert and Subrata Chowdhury will be sworn in as new members when the board reorganizes, according to the latest tallied unofficial results from Atlantic County. The three each earned about 1,000 mail-in votes.
Despite the unofficial election results Tuesday, residents in Atlantic County's most contest…
Incumbents Constance Days-Chapman and Walter Johnson, whose terms end Dec. 31, were in the lead at the polls on election night but were defeated after all mail-in and provisional ballots were counted this week.
Board member Sharon Zappia, whose term also ends this year, did not seek re-election, instead opting to run for a 5th Ward City Council seat as a Republican. Zappia lost the municipal race to Democrat Muhammed Anjum Zia, unofficial results show.
PLEASANTVILLE — After all the mail-in and provisional ballots were counted Wednesday, just 3…
In Egg Harbor Township, four incumbents managed to keep their seats with a narrow lead over their challengers.
Current school board President Lou Della Barca and members Ray Ellis Jr. and Marita Sullivan were the top vote-getters for the three full terms, defeating challengers Patrick Ireland and Natakie Chestnut-Lee.
Sitting member Michael Price, who was appointed earlier this year to fill a vacancy, beat out Stephen Napoli for the remainder of the unexpired term.
ATLANTIC COUNTY
| Field 2 | Field 3 | Field 5 | Field 6 | winner |
| --- | --- | --- | --- | --- |
| SCHOOL BOARD | CANDIDATE | total votes | percent of votes | |
| Local BOE- Absecon (Vote For 3) | - Linda E. Wallace | 1293 | 34.01 | * |
| Local BOE- Absecon (Vote For 3) | - John Rynkiewicz, Jr. | 1297 | 34.11 | * |
| Local BOE- Absecon (Vote For 3) | - Raquel Law | 1212 | 31.88 | * |
| Local BOE- Atlantic City (Vote For 3) | - Jarrod Barnes | 1780 | 15.77 | |
| Local BOE- Atlantic City (Vote For 3) | - Kazi Islam | 2094 | 18.55 | * |
| Local BOE- Atlantic City (Vote For 3) | - Albert Herbert | 2239 | 19.83 | * |
| Local BOE- Atlantic City (Vote For 3) | - Constance Days-Chapman | 1688 | 14.95 | |
| Local BOE- Atlantic City (Vote For 3) | - Walter Johnson | 1446 | 12.81 | |
| Local BOE- Atlantic City (Vote For 3) | - Subrata Chowdhury | 2042 | 18.09 | * |
| Regional BOE-Buena Boro (Vote For 2) | - Aline Cornew | 323 | 46.61 | * |
| Regional BOE-Buena Boro (Vote For 2) | - James M. Abba, Jr. | 370 | 53.39 | * |
| Regional BOE- Buena Vista (Vote For 1) | - Carlo Favretto, Jr. | 665 | 64.56 | * |
| Regional BOE- Buena Vista (Vote For 1) | - Joseph E. Drogo | 365 | 35.44 | |
| Local BOE- Egg Harbor City (Vote For 3) | - Shireia L. Davis | 337 | 23.32 | |
| Local BOE- Egg Harbor City (Vote For 3) | - Kiomy Fuentes | 361 | 24.98 | * |
| Local BOE- Egg Harbor City (Vote For 3) | - James Guercioni, 3rd | 402 | 27.82 | * |
| Local BOE- Egg Harbor City (Vote For 3) | - Dana Seaver | 345 | 23.88 | * |
| Local BOE- Egg Harbor Township (Vote For 3) | - Louis Della Barca | 4372 | 22.7 | * |
| Local BOE- Egg Harbor Township (Vote For 3) | - Marita Sullivan | 4541 | 23.58 | * |
| Local BOE- Egg Harbor Township (Vote For 3) | - Ray Ellis, Jr. | 4443 | 23.07 | * |
| Local BOE- Egg Harbor Township (Vote For 3) | - Patrick Ryan Ireland | 4257 | 22.11 | |
| Local BOE- Egg Harbor Township (Vote For 3) | - Natakie Chestnut-Lee | 1645 | 8.54 | |
| Local BOE Unexpired- Egg Harbor Twp (Vote For 1) | - Michael Price | 3374 | 51.73 | * |
| Local BOE Unexpired- Egg Harbor Twp (Vote For 1) | - Stephen Napoli | 3148 | 48.27 | |
| Local BOE- Estell Manor (Vote For 1) | - Bonnie L. Barbetto | 169 | 37.98 | |
| Local BOE- Estell Manor (Vote For 1) | - Shelly Sack | 276 | 62.02 | * |
| Regional BOE- Galloway Twp (Vote For 2) | - Michael T. Baldwin, Sr. | 4825 | 49.79 | * |
| Regional BOE- Galloway Twp (Vote For 2) | - Carol Houck | 4865 | 50.21 | * |
| Local BOE- Galloway Township (Vote For 3) | - Belinda D. Chester | 3676 | 25.23 | * |
| Local BOE- Galloway Township (Vote For 3) | - Suzette M. Carmen | 3770 | 25.87 | * |
| Local BOE- Galloway Township (Vote For 3) | - Ebenezer O-A Bilewu | 2152 | 14.77 | |
| Local BOE- Galloway Township (Vote For 3) | - Jay R. Shah | 2033 | 13.95 | |
| Local BOE- Galloway Township (Vote For 3) | - James G. Gentile | 2940 | 20.18 | * |
| Regional BOE- Hamilton Twp (Vote For 1) | - Anne Erickson | 3451 | 100 | * |
| Local BOE- Hamilton Twp (Vote For 3) | - Nanci Barr | 3277 | 33.69 | * |
| Local BOE- Hamilton Twp (Vote For 3) | - James Higbee | 3278 | 33.7 | * |
| Local BOE- Hamilton Twp (Vote For 3) | - Warren Nelson | 3172 | 32.61 | * |
| Local BOE- Hammonton (Vote For 3) | - Linda M. Byrnes | 2126 | 33.26 | * |
| Local BOE- Hammonton (Vote For 3) | - Barbara Berenato | 2156 | 33.72 | * |
| Local BOE- Hammonton (Vote For 3) | - John E. Lyons | 2111 | 33.02 | * |
| Regional BOE Linwood (Vote For 1) | - Jeffrey S. Vasser | 1324 | 100 | * |
| Local BOE- Linwood (Vote For 3) | - Craig Kahn | 1156 | 33.16 | * |
| Local BOE- Linwood (Vote For 3) | - Holly DiLeo | 1164 | 33.39 | * |
| Local BOE- Linwood (Vote For 3) | - Gina Osbeck | 1166 | 33.45 | * |
| Local BOE- Mullica Township (Vote For 3) | - Angela Maione | 666 | 25.84 | * |
| Local BOE- Mullica Township (Vote For 3) | - Carmen Jacobo | 572 | 22.2 | * |
| Local BOE- Mullica Township (Vote For 3) | - Mark Winterbottom | 768 | 29.8 | * |
| Local BOE- Mullica Township (Vote For 3) | - Susan Brownhill | 571 | 22.16 | |
| Local BOE-Northfield (Vote For 3) | - Zubair A. Syed | 1185 | 49.09 | * |
| Local BOE-Northfield (Vote For 3) | - Brad Levari | 1229 | 50.91 | * |
| Local BOE- Pleasantville (Vote For 3) | - Jerome M. Page | 1079 | 18.28 | * |
| Local BOE- Pleasantville (Vote For 3) | - Ta'Shona M. Sparkmon | 734 | 12.43 | |
| Local BOE- Pleasantville (Vote For 3) | - Doris Rowell | 840 | 14.23 | |
| Local BOE- Pleasantville (Vote For 3) | - Michael A. Bright | 217 | 3.68 | |
| Local BOE- Pleasantville (Vote For 3) | - Robin Whitlock | 178 | 3.01 | |
| Local BOE- Pleasantville (Vote For 3) | - Juanita Pryce | 878 | 14.87 | * |
| Local BOE- Pleasantville (Vote For 3) | - Izaiah Alexander | 125 | 2.12 | |
| Local BOE- Pleasantville (Vote For 3) | - Tyrone McCall | 163 | 2.76 | |
| Local BOE- Pleasantville (Vote For 3) | - Alejandrina Alberto | 871 | 14.75 | * |
| Local BOE- Pleasantville (Vote For 3) | - Yadira Falcon | 819 | 13.87 | |
| Regional BOE- Somers Point (Vote For 1) | - Matthew Endicott | 1358 | 100 | * |
| Local BOE- Somers Point (Vote For 3) | - Jenna DeCicco | 1304 | 52.26 | * |
| Local BOE- Somers Point (Vote For 3) | - Staci DiMattia Endicott | 1191 | 47.74 | * |
| Local BOE- Weymouth (Vote For 3) | - Patricia Doerr | 440 | 32.67 | * |
| Local BOE- Weymouth (Vote For 3) | - John Specht | 453 | 33.63 | * |
| Local BOE- Weymouth (Vote For 3) | - Henry Goldsmith | 454 | 33.7 | * |
CAPE MAY COUNTY
| Field 1 | Field 2 | Field 3 | Field 4 | Field 5 |
| --- | --- | --- | --- | --- |
| SCHOOL BOARD | CANDIDATE | total votes | percent of votes | winner |
| LCMR Board of Ed Lower Township (Vote For 3) | David Golden | 2516 | 18.21 | |
| LCMR Board of Ed Lower Township (Vote For 3) | Gary Douglass | 3472 | 25.12 | * |
| LCMR Board of Ed Lower Township (Vote For 3) | Frank A Onorato | 2630 | 19.03 | * |
| LCMR Board of Ed Lower Township (Vote For 3) | Kathryn Brown | 2544 | 18.41 | |
| LCMR Board of Ed Lower Township (Vote For 3) | Nicole Morrison | 2642 | 19.12 | * |
| Board of Education Avalon (Vote For 2) | John L Richardson | 386 | 51.4 | * |
| Board of Education Avalon (Vote For 2) | Kimberly Schiela | 355 | 47.27 | * |
| Board of Education Cape May (Vote For 3) | Anita de Satnick | 643 | 35.64 | * |
| Board of Education Cape May (Vote For 3) | Dawn M Austin | 584 | 32.37 | * |
| Board of Education Cape May (Vote For 3) | Edward B Connolly | 562 | 31.15 | * |
| Board of Education Cape May Point (Vote For 1) | Janet M. Westcott - write-in | 11 | 100 | * |
| Board of Education Dennis Township (Vote For 3) | Mary Kate Garry | 1233 | 32.98 | * |
| Board of Education Dennis Township (Vote For 3) | Jeanne Donohue | 1274 | 34.07 | * |
| Board of Education Dennis Township (Vote For 3) | Josepha M Penrose | 1199 | 32.07 | * |
| Board of Education Lower Township (Vote For 3) | David Morrison | 2193 | 15.93 | |
| Board of Education Lower Township (Vote For 3) | Joseph E Thomas | 2105 | 15.29 | |
| Board of Education Lower Township (Vote For 3) | Charles P Utsch | 2300 | 16.7 | * |
| Board of Education Lower Township (Vote For 3) | Sally Drozd Yerk | 2864 | 20.8 | * |
| Board of Education Lower Township (Vote For 3) | Joseph T McKenna | 1876 | 13.62 | |
| Board of Education Lower Township (Vote For 3) | Nichole Koch | 2423 | 17.6 | * |
| Board of Education Middle Township (Vote For 3) | Calvin L Back | 2835 | 26.19 | * |
| Board of Education Middle Township (Vote For 3) | Burgess Butch Hamer | 3261 | 30.12 | * |
| Board of Education Middle Township (Vote For 3) | Edward Dagney | 2465 | 22.77 | * |
| Board of Education Middle Township (Vote For 3) | Sarah Deshusses Alvarez | 2205 | 20.37 | |
| Board of Education North Wildwood (Vote For 3) | Ronald Golden | 704 | 33.46 | * |
| Board of Education North Wildwood (Vote For 3) | David C MacDonald | 690 | 32.79 | * |
| Board of Education North Wildwood (Vote For 3) | Gerald F Flanagan | 689 | 32.75 | * |
| Board of Education Ocean City (Vote For 3) | J Tiffany Prettyman | 1914 | 24.31 | * |
| Board of Education Ocean City (Vote For 3) | Gregory Whelan | 1607 | 20.41 | * |
| Board of Education Ocean City (Vote For 3) | Dale F Braun Jr | 1091 | 13.86 | |
| Board of Education Ocean City (Vote For 3) | Conor Fleming | 900 | 11.43 | |
| Board of Education Ocean City (Vote For 3) | Patrick Kane | 1303 | 16.55 | * |
| Board of Education Ocean City (Vote For 3) | Melissa Flink | 1027 | 13.05 | |
| Board of Education Sea Isle City (Vote For 2) | Kristy Pittaluga | 691 | 55.77 | * |
| Board of Education Sea Isle City (Vote For 2) | Carolyn B Shirk | 541 | 43.66 | * |
| Board of Education Stone Harbor (Vote For 1) | John McAllister | 187 | 90.78 | * |
| Board of Education 1yr Stone Harbor (Vote For 1) | Suzanne M. Walters - write-In | 68 | 100 | * |
| Board of Education Upper Township (Vote For 3) | William J Sooy | 2292 | 32.52 | * |
| Board of Education Upper Township (Vote For 3) | Michele Barbieri | 2433 | 34.52 | * |
| Board of Education Upper Township (Vote For 3) | Kristie Brown Chisholm | 2271 | 32.22 | * |
| Board of Education West Cape May (Vote For 2) | Brian Groetsch | 256 | 70.14 | * |
| Board of Education West Cape May (Vote For 2) | Daniel M. Kurkowski | 109 | 29.86 | * |
| Board of Education West Wildwood (Vote For 2) | Maureen Kelly Smith | 164 | 82 | * |
| Board of Education West Wildwood (Vote For 2) | James L. Perloff - write-In | 36 | 18 | * |
| Board of Education Wildwood (Vote For 3) | Mary Rulon | 517 | 26.35 | * |
| Board of Education Wildwood (Vote For 3) | Jacqueline Martinez | 420 | 21.41 | |
| Board of Education Wildwood (Vote For 3) | Carol Bannon | 464 | 23.65 | * |
| Board of Education Wildwood (Vote For 3) | Josephine M Sharpe | 549 | 27.98 | * |
| Board of Education Wildwood Crest (Vote For 2) | Joseph Franco Jr | 576 | 33.29 | * |
| Board of Education Wildwood Crest (Vote For 2) | Tracey Blanda | 521 | 30.12 | * |
| Board of Education Wildwood Crest (Vote For 2) | Michael D Hawthorne Sr | 322 | 18.61 | |
| Board of Education Wildwood Crest (Vote For 2) | James Johnson | 310 | 17.92 | |
| Board of Education Woodbine (Vote For 3) | Alexander Bland | 239 | 88.85 | * |
| Board of Education Woodbine (Vote For 3) | Adelina L. Mitchell - write-In | | | * |
| Board of Education Woodbine (Vote For 3) | Robert C. Davies - write-in | | | * |
CUMBERLAND COUNTY
| Field 1 | Field 2 | Field 3 | Field 4 | Field 5 |
| --- | --- | --- | --- | --- |
| SCHOOL BOARD | CANDIDATE | votes | percent | winner |
| Local BOE- City of Bridgeton (Vote For 3) | NON - Angelia (Angie) Edwards | 1020 | 32.6 | * |
| Local BOE- City of Bridgeton (Vote For 3) | NON - Ashlee Todd | 1042 | 33.3 | * |
| Local BOE- City of Bridgeton (Vote For 3) | NON - Tyrone 'Terry' Williams | 1049 | 33.53 | * |
| Local BOE- City of Bridgeton (Vote For 3) | Personal Choice | 14 | 0.45 | |
| Local BOE- City of Bridgeton (Vote For 3) | NON - Andrew Fralinger | 1 | 0.03 | |
| Local BOE- City of Bridgeton (Vote For 3) | NON - WilliamsTyrone | 1 | 0.03 | |
| Local BOE- City of Bridgeton (Vote For 3) | NON - Audrey Weldon | 1 | 0.03 | |
| Local BOE- City of Bridgeton (Vote For 3) | NON - Leah Fahber | 1 | 0.03 | |
| Local BOE- Commercial Township (Vote For 3) | NON - Tracy Richardson | 480 | 31.96 | * |
| Local BOE- Commercial Township (Vote For 3) | NON - Sharon Porter | 555 | 36.95 | * |
| Local BOE- Commercial Township (Vote For 3) | NON - Beverly Dragotta | 461 | 30.69 | * |
| Local BOE- Commercial Township (Vote For 3) | Personal Choice | 2 | 0.13 | |
| Local BOE- Commercial Township (Vote For 3) | NON - Jason Weaver | 1 | 0.07 | |
| Local BOE- Commercial Township (Vote For 3) | NON - Judd Moore | 1 | 0.07 | |
| Local BOE- Commercial Township (Vote For 3) | NON - Larae Smith | 1 | 0.07 | |
| Local BOE- Commercial Township (Vote For 3) | NON - Jean King | 1 | 0.07 | |
| Regional BOE Unexpired - Deerfield (Vote For 1) | NON - Lisa Trexler | 400 | 96.85 | * |
| Regional BOE Unexpired - Deerfield (Vote For 1) | Personal Choice | 4 | 0.97 | |
| Regional BOE Unexpired - Deerfield (Vote For 1) | NON - Aoam Vera | 1 | 0.24 | |
| Regional BOE Unexpired - Deerfield (Vote For 1) | NON - Anthony Sparicio | 1 | 0.24 | |
| Regional BOE Unexpired - Deerfield (Vote For 1) | NON - Anthony Sparacio Jr | 7 | 1.69 | |
| Local BOE- Deerfield Township (Vote For 3) | NON - Cindy Streater | 312 | 36.66 | * |
| Local BOE- Deerfield Township (Vote For 3) | NON - Jason P. Scythes | 369 | 43.36 | * |
| Local BOE- Deerfield Township (Vote For 3) | Personal Choice | 16 | 1.88 | |
| Local BOE- Deerfield Township (Vote For 3) | NON - Adam Vera | 51 | 5.99 | |
| Local BOE- Deerfield Township (Vote For 3) | NON - Anthony Sparacio | 14 | 1.65 | |
| Local BOE- Deerfield Township (Vote For 3) | NON - Anthony Sparacio Jr | 38 | 4.47 | * |
| Local BOE- Deerfield Township (Vote For 3) | NON - Joan Pierce | 44 | 5.17 | |
| Local BOE- Deerfield Township (Vote For 3) | NON - Anthony Mendolera | 1 | 0.12 | |
| Local BOE- Deerfield Township (Vote For 3) | NON - Julie Brago | 1 | 0.12 | |
| Local BOE- Deerfield Township (Vote For 3) | NON - Kristopher Matkowsky | 2 | 0.24 | |
| Local BOE- Deerfield Township (Vote For 3) | NON - Christopher Myers | 1 | 0.12 | |
| Local BOE- Deerfield Township (Vote For 3) | NON - Francid Diamond | 1 | 0.12 | |
| Local BOE- Deerfield Township (Vote For 3) | NON - Mark Cifalaglio | 1 | 0.12 | |
| Local BOE- Downe Township (Vote For 3) | NON - Marie Blizzard | 269 | 31.32 | * |
| Local BOE- Downe Township (Vote For 3) | NON - Brent R. Daly | 186 | 21.65 | |
| Local BOE- Downe Township (Vote For 3) | NON - Darla Saulin | 197 | 22.93 | * |
| Local BOE- Downe Township (Vote For 3) | NON - Stultz Taylor | 207 | 24.1 | * |
| Local BOE- Downe Township (Vote For 3) | Personal Choice | 0 | 0 | |
| Local BOE- Fairfield Township (Vote For 3) | NON - Judith Hedgeman | 489 | 33.22 | * |
| Local BOE- Fairfield Township (Vote For 3) | NON - Mattie Gibbons-Peterson | 476 | 32.34 | * |
| Local BOE- Fairfield Township (Vote For 3) | NON - Isaac Dunn | 492 | 33.42 | * |
| Local BOE- Fairfield Township (Vote For 3) | Personal Choice | 15 | 1.02 | |
| Local BOE- Greenwich Township (Vote For 3) | NON - Kelly Seabrook | 176 | 32.35 | * |
| Local BOE- Greenwich Township (Vote For 3) | NON - Megan Sheppard | 185 | 34.01 | * |
| Local BOE- Greenwich Township (Vote For 3) | NON - William G. Parker, II | 180 | 33.09 | * |
| Local BOE- Greenwich Township (Vote For 3) | Personal Choice | 3 | 0.55 | |
| Regional BOE Hopewell Township (Vote For 1) | NON - Theresa C. Hunsberger | 811 | 99.27 | * |
| Regional BOE Hopewell Township (Vote For 1) | Personal Choice | 4 | 0.49 | |
| Regional BOE Hopewell Township (Vote For 1) | NON - JR Carman | 1 | 0.12 | |
| Regional BOE Hopewell Township (Vote For 1) | NON - Richard Husted | 1 | 0.12 | |
| Local BOE- Hopewell Shiloh (Vote For 3) | NON - Arhtur L. Marchand, II | 774 | 27.96 | * |
| Local BOE- Hopewell Shiloh (Vote For 3) | NON - Ross Stanger | 733 | 26.48 | * |
| Local BOE- Hopewell Shiloh (Vote For 3) | NON - Frank Devita | 491 | 17.74 | * |
| Local BOE- Hopewell Shiloh (Vote For 3) | NON - Kenneth W. Freitag | 764 | 27.6 | |
| Local BOE- Hopewell Shiloh (Vote For 3) | Personal Choice | 5 | 0.18 | |
| Local BOE- Hopewell Shiloh (Vote For 3) | NON - Jen Ayares | 1 | 0.04 | |
| Local BOE- Lawrence Township (Vote For 1) | NON - Linda Miletta | 441 | 99.32 | * |
| Local BOE- Lawrence Township (Vote For 1) | Personal Choice | 2 | 0.45 | |
| Local BOE- Lawrence Township (Vote For 1) | NON - Daniel Vasquez | 1 | 0.23 | |
| Local BOE- Maurice River Township (Vote For 2) | NON - Robert C. Canup, Jr. | 572 | 49.01 | * |
| Local BOE- Maurice River Township (Vote For 2) | NON - Melissa Creamer | 552 | 47.3 | * |
| Local BOE- Maurice River Township (Vote For 2) | Personal Choice | 11 | 0.94 | |
| Local BOE- Maurice River Township (Vote For 2) | NON - Danna L Phillips | 12 | 1.03 | |
| Local BOE- Maurice River Township (Vote For 2) | NON - Ashley Hughes | 13 | 1.11 | |
| Local BOE- Maurice River Township (Vote For 2) | NON - Gordon Gross | 7 | 0.6 | |
| Local BOE Unexpired - Maurice River (Vote For 1) | Personal Choice | 10 | 8.62 | |
| Local BOE Unexpired - Maurice River (Vote For 1) | NON - Danna L Phillips | 69 | 59.48 | * |
| Local BOE Unexpired - Maurice River (Vote For 1) | NON - Ashley Hughes | 26 | 22.41 | |
| Local BOE Unexpired - Maurice River (Vote For 1) | NON - Ashley Webb | 1 | 0.86 | |
| Local BOE Unexpired - Maurice River (Vote For 1) | NON - Kristen Gannon | 3 | 2.59 | |
| Local BOE Unexpired - Maurice River (Vote For 1) | NON - Gannon | 1 | 0.86 | |
| Local BOE Unexpired - Maurice River (Vote For 1) | NON - Gordan | 1 | 0.86 | |
| Local BOE Unexpired - Maurice River (Vote For 1) | NON - Gordon Gross | 4 | 3.45 | |
| Local BOE Unexpired - Maurice River (Vote For 1) | NON - Gorden | 1 | 0.86 | |
| Local BOE- City of Millville (Vote For 3) | NON - Robert McQuade, Jr. | 3001 | 31.85 | * |
| Local BOE- City of Millville (Vote For 3) | NON - Michael Whilden | 3222 | 34.19 | * |
| Local BOE- City of Millville (Vote For 3) | NON - Kevin G. Asselta | 3145 | 33.38 | * |
| Local BOE- City of Millville (Vote For 3) | Personal Choice | 38 | 0.4 | |
| Local BOE- City of Millville (Vote For 3) | NON - Chrllsbennett | 1 | 0.01 | |
| Local BOE- City of Millville (Vote For 3) | NON - Andrew Middleton | 1 | 0.01 | |
| Local BOE- City of Millville (Vote For 3) | NON - AndrewWetze | 1 | 0.01 | |
| Local BOE- City of Millville (Vote For 3) | NON - David Andrews Jr | 1 | 0.01 | |
| Local BOE- City of Millville (Vote For 3) | NON - Donna Pio | 1 | 0.01 | |
| Local BOE- City of Millville (Vote For 3) | NON - Gregory Kears | 1 | 0.01 | |
| Local BOE- City of Millville (Vote For 3) | NON - Michael Lippincott | 1 | 0.01 | |
| Local BOE- City of Millville (Vote For 3) | NON - Patricica Kears | 1 | 0.01 | |
| Local BOE- City of Millville (Vote For 3) | NON - Robert Owens | 1 | 0.01 | |
| Local BOE- City of Millville (Vote For 3) | NON - Ryan Thom | 1 | 0.01 | |
| Local BOE- City of Millville (Vote For 3) | NON - William Wallace Fithian | 1 | 0.01 | |
| Local BOE- City of Millville (Vote For 3) | NON - Fred Adams | 1 | 0.01 | |
| Local BOE- City of Millville (Vote For 3) | NON - Lawrence Malone | 1 | 0.01 | |
| Local BOE- City of Millville (Vote For 3) | NON - Maire Hahn | 1 | 0.01 | |
| Local BOE- City of Millville (Vote For 3) | NON - George Lebron | 1 | 0.01 | |
| Local BOE- City of Millville (Vote For 3) | NON - John Sheppard | 1 | 0.01 | |
| Local BOE- City of Millville (Vote For 3) | NON - Raymond Glenn Clark | 1 | 0.01 | |
| Local BOE Unexpired Millville (Vote For 1) | NON - Michael J. Beatty | 3340 | 99.55 | * |
| Local BOE Unexpired Millville (Vote For 1) | Personal Choice | 11 | 0.33 | |
| Local BOE Unexpired Millville (Vote For 1) | NON - Brian Hakola | 2 | 0.06 | |
| Local BOE Unexpired Millville (Vote For 1) | NON - Frank Miller | 1 | 0.03 | |
| Local BOE Unexpired Millville (Vote For 1) | NON - Patrick Gibbons | 1 | 0.03 | |
| Regional BOE Shiloh (Vote For 1) | NON - Ronald Campbell, Sr. | 108 | 100 | * |
| Regional BOE Shiloh (Vote For 1) | Personal Choice | 0 | 0 | |
| Regional BOE Stow Creek Township (Vote For 1) | NON - Thomas Davis | 366 | 100 | * |
| Regional BOE Stow Creek Township (Vote For 1) | Personal Choice | 0 | 0 | |
| Local BOE- Stow Creek Township (Vote For 3) | NON - Scott Bonham | 350 | 33.59 | * |
| Local BOE- Stow Creek Township (Vote For 3) | NON - Kelly Fithian | 341 | 32.73 | * |
| Local BOE- Stow Creek Township (Vote For 3) | NON - Courtney A. Mattus | 350 | 33.59 | * |
| Local BOE- Stow Creek Township (Vote For 3) | Personal Choice | 1 | 0.1 | |
| Local BOE Unexpired Stow Creek (Vote For 1) | Personal Choice | 4 | 6.78 | |
| Local BOE Unexpired Stow Creek (Vote For 1) | NON - William Talbot | 9 | 15.25 | |
| Local BOE Unexpired Stow Creek (Vote For 1) | NON - Kyle Uhland | 46 | 77.97 | * |
| Regional BOE Unexpired Upper Deerfield (Vote For 1) | NON - Barbara Wilchensky | 1135 | 99.39 | * |
| Regional BOE Unexpired Upper Deerfield (Vote For 1) | Personal Choice | 5 | 0.44 | |
| Regional BOE Unexpired Upper Deerfield (Vote For 1) | NON - Daniel Higgins | 1 | 0.09 | |
| Regional BOE Unexpired Upper Deerfield (Vote For 1) | NON - Arnaldo Ventocila | 1 | 0.09 | |
| Local BOE- Upper Deerfield (Vote For 3) | NON - Pete Ballinger | 1110 | 34.33 | * |
| Local BOE- Upper Deerfield (Vote For 3) | NON - Anthony Buono, Jr. | 1109 | 34.3 | * |
| Local BOE- Upper Deerfield (Vote For 3) | NON - Joseph Lee | 999 | 30.9 | * |
| Local BOE- Upper Deerfield (Vote For 3) | Personal Choice | 14 | 0.43 | |
| Local BOE- Upper Deerfield (Vote For 3) | NON - Marianne Weist | 1 | 0.03 | |
| Local BOE- City of Vineland (Vote For 3) | NON - F. John Sbrana | 4356 | 20.02 | * |
| Local BOE- City of Vineland (Vote For 3) | NON - Cecile Aschwanden | 2041 | 9.38 | |
| Local BOE- City of Vineland (Vote For 3) | NON - Kimberly L. Codispoti | 4496 | 20.66 | * |
| Local BOE- City of Vineland (Vote For 3) | NON - Danielle S. Carroll | 2829 | 13 | |
| Local BOE- City of Vineland (Vote For 3) | NON - Eugene Medio | 3492 | 16.05 | |
| Local BOE- City of Vineland (Vote For 3) | NON - Nicholas L. Fiocchi | 4503 | 20.69 | * |
| Local BOE- City of Vineland (Vote For 3) | Personal Choice | 33 | 0.15 | |
| Local BOE- City of Vineland (Vote For 3) | NON - Cindy Choo | 1 | 0 | |
| Local BOE- City of Vineland (Vote For 3) | NON - Marianne Corsiglia | 1 | 0 | |
| Local BOE- City of Vineland (Vote For 3) | NON - Ana Ocasio | 1 | 0 | |
| Local BOE- City of Vineland (Vote For 3) | NON - Inez Acosta | 1 | 0 | |
| Local BOE- City of Vineland (Vote For 3) | NON - Jeff Martine | 1 | 0 | |
| Local BOE- City of Vineland (Vote For 3) | NON - Jeffery Martine | 1 | 0 | |
| Local BOE- City of Vineland (Vote For 3) | NON - Cliff Beckford | 1 | 0 | |
| Local BOE- City of Vineland (Vote For 3) | NON - Cedric Holmes | 2 | 0.01 | |
| Local BOE- City of Vineland (Vote For 3) | NON - Zac Landicini | 1 | 0 | |
| Local BOE- City of Vineland (Vote For 3) | NON - Dan Penninio | 1 | 0 | |
| Local BOE- City of Vineland (Vote For 3) | NON - David Wallace | 1 | 0 | |
| Local BOE Unexpired Vineland (Vote For 1) | NON - Alix G. Silva | 3730 | 52.63 | * |
| Local BOE Unexpired Vineland (Vote For 1) | NON - Curtis T. Davis | 1386 | 19.56 | |
| Local BOE Unexpired Vineland (Vote For 1) | NON - Robert Novicke, Jr. | 1958 | 27.63 | |
| Local BOE Unexpired Vineland (Vote For 1) | Personal Choice | 13 | 0.18 | |
SOUTHERN OCEAN COUNTY
| Field 1 | Field 2 | Field 3 | Field 4 | Field 5 |
| --- | --- | --- | --- | --- |
| SCHOOL BOARD | CANDIDATE | votes | percent | winner |
| Member of the Board of Ed. Barnegat Twp (Vote For 3) | D.D. VERDOLINO | 703 | 6.4 | |
| Member of the Board of Ed. Barnegat Twp (Vote For 3) | George FEDORCZYK JR | 1088 | 9.91 | |
| Member of the Board of Ed. Barnegat Twp (Vote For 3) | Scott SARNO | 1476 | 13.44 | |
| Member of the Board of Ed. Barnegat Twp (Vote For 3) | Pete TOTH | 1275 | 11.61 | |
| Member of the Board of Ed. Barnegat Twp (Vote For 3) | Wayne ESLINGER | 1178 | 10.73 | |
| Member of the Board of Ed. Barnegat Twp (Vote For 3) | Richard QUELCH | 1634 | 14.88 | * |
| Member of the Board of Ed. Barnegat Twp (Vote For 3) | Robert SAWICKI | 1660 | 15.12 | * |
| Member of the Board of Ed. Barnegat Twp (Vote For 3) | Sean O'BRIEN | 1941 | 17.68 | * |
| Member of the Board of Ed. Barnegat Twp (Vote For 3) | WRITE-IN | 26 | 0.24 | |
| Member of the Board of Ed. Beach Haven Boro (Vote For 2) | Jean A. FRAZIER | 257 | 48.86 | * |
| Member of the Board of Ed. Beach Haven Boro (Vote For 2) | Irene M. HUGHES | 258 | 49.05 | * |
| Member of the Board of Ed. Beach Haven Boro (Vote For 2) | WRITE-IN | 11 | 2.09 | |
| Member of the Board of Ed. Eagleswood Twp (Vote For 2) | Kelly STOVER | 196 | 52.27 | * |
| Member of the Board of Ed. Eagleswood Twp (Vote For 2) | Paul McMAHON | 176 | 46.93 | * |
| Member of the Board of Ed. Eagleswood Twp (Vote For 2) | WRITE-IN | 3 | 0.8 | |
| Member of the Board of Ed. Little Egg Harbor Twp (Vote For 3) | Theodore T. KIELB | 2155 | 91.04 | * |
| Member of the Board of Ed. Little Egg Harbor Twp (Vote For 3) | WRITE-IN | 212 | 8.96 | * |
| Member of the Board of Ed. L.B.I.C. (Barnegat Lt.) (Vote For 1) | Marilyn WASILEWSKI | 196 | 71.79 | * |
| Member of the Board of Ed. L.B.I.C. (Barnegat Lt.) (Vote For 1) | Nancy SPARK | 77 | 28.21 | |
| Member of the Board of Ed. L.B.I.C. (Barnegat Lt.) (Vote For 1) | WRITE-IN | 0 | 0 | |
| Member of the Board of Ed. L.B.I.C. (Harvey Cdrs.) (Vote For 1) | WRITE-IN | 64 | 100 | * |
| Member of the Board of Ed. L.B.I.C. (Long Beach) (Vote For 1) | Brielle HOFFACKER | 561 | 54.73 | * |
| Member of the Board of Ed. L.B.I.C. (Long Beach) (Vote For 1) | Bonnie J. PICARO | 462 | 45.07 | |
| Member of the Board of Ed. L.B.I.C. (Long Beach) (Vote For 1) | WRITE-IN | 2 | 0.2 | |
| Member of the Board of Ed. Stafford Twp (Vote For 3) | Joseph MANGINO | 2929 | 34.65 | * |
| Member of the Board of Ed. Stafford Twp (Vote For 3) | Mark ZOLADZ | 2719 | 32.17 | * |
| Member of the Board of Ed. Stafford Twp (Vote For 3) | Walter L. JAUCH | 2722 | 32.2 | * |
| Member of the Board of Ed. Stafford Twp (Vote For 3) | WRITE-IN | 83 | 0.98 | |
| Member of the Board of Ed. Tuckerton Boro (Vote For 3) | Deborah A. McMUNN | 337 | 46.35 | * |
| Member of the Board of Ed. Tuckerton Boro (Vote For 3) | Patricia A. HORNER | 359 | 49.38 | * |
| Member of the Board of Ed. Tuckerton Boro (Vote For 3) | WRITE-IN | 31 | 4.26 | * |
| Member of the Board of Ed. P.R.S.D. (LEH) (Vote For 3) | August DALEO | 1562 | 21.24 | * |
| Member of the Board of Ed. P.R.S.D. (LEH) (Vote For 3) | Michael J. COFER | 1449 | 19.71 | |
| Member of the Board of Ed. P.R.S.D. (LEH) (Vote For 3) | Thomas ROSETTI | 1598 | 21.73 | * |
| Member of the Board of Ed. P.R.S.D. (LEH) (Vote For 3) | Maddalena SCHEMICHEN | 971 | 13.21 | |
| Member of the Board of Ed. P.R.S.D. (LEH) (Vote For 3) | Betti Anne McVEY | 1719 | 23.38 | * |
| Member of the Board of Ed. P.R.S.D. (LEH) (Vote For 3) | WRITE-IN | 54 | 0.73 | |
| Member of the Bd of Ed. P.R.S.D. (LEH) 1yr Unexp. (Vote For 1) | A.J. BARCHETTO | 1054 | 42.88 | |
| Member of the Bd of Ed. P.R.S.D. (LEH) 1yr Unexp. (Vote For 1) | Rachel HARPER | 1391 | 56.59 | * |
| Member of the Bd of Ed. P.R.S.D. (LEH) 1yr Unexp. (Vote For 1) | WRITE-IN | 13 | 0.53 | |
| Member of the Board of Ed. S.R.H.S.D. (Barnegat L (Vote For 2) | James DONAHOWER | 1447 | 50.88 | * |
| Member of the Board of Ed. S.R.H.S.D. (Barnegat L (Vote For 2) | R. Scott ZOLADZ | 1347 | 47.36 | * |
| Member of the Board of Ed. S.R.H.S.D. (Barnegat L (Vote For 2) | WRITE-IN | 50 | 1.76 | |
| Member of the Board of Ed. S.R.H.S.D. (Stafford) (Vote For 1) | Kevin C. LYONS | 2985 | 98.61 | * |
| Member of the Board of Ed. S.R.H.S.D. (Stafford) (Vote For 1) | WRITE-IN | 42 | 1.39 | |
Contact: 609-272-7251
Twitter @clairelowe