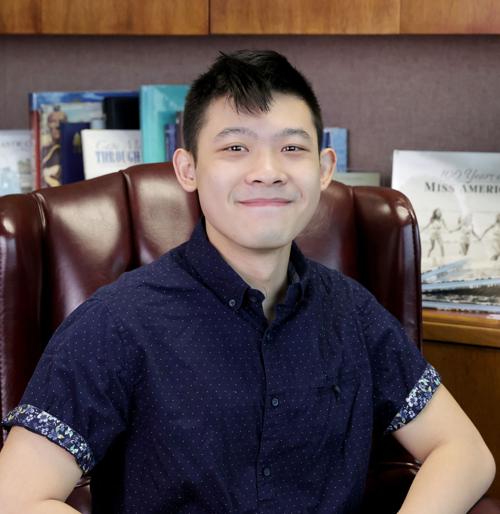 High School: Atlantic City 
Parents: Tien Nhan and Nhi Luu
Community/school activities Aid; instructor and member of the Asian Club at Sovereign Avenue School; member of the Leo Club at Atlantic City High School; instructor at the Dynesty Alliance, where he was a performer in the 2020 opening ceremony; volunteer for the Chelsea Avenue Cleanup; blood donor
Post-high school plans Attend Stockton University to pursue a degree in either engineering or pre-med.
Why was it important to go from a quiet, smiley kid to a young man who can speak in front of hundreds of people and be seen as a Young Leader in Atlantic City? What challenges did you come across to be good at public speaking?I believe that the transition from being quiet to becoming more of a leader and be outspoken was a hard effort because you really have to get out of your shell and become more comfortable. It doesn't happen overnight, it does take time. But I feel that the people around me really influenced how outspoken I've become because I'm really comfortable with them and they've always encouraged me to speak my mind and to do what's right.
Why is it important that young people become leaders in their community?Young people are the future of our community. We are what our community is going to grow up to become, so it's important that we lead by example.
You've said, 'a leader is someone who can make a difference with the resources they have.' Did you have challenges with resources as you continue to make a difference in the Chelsea neighborhood?I feel like I've been very blessed with what I have, and I have a lot of resources. I'm so lucky for that, because a lot of people out there don't have the same resources that I have and what I can work with.
What skills have you learned being born and raised in Atlantic City, and where do you want to translate that in the future, either in Atlantic City or elsewhere?What I have learned from living in Atlantic City is to just work the hardest I can to be the best I can be with the environment around me. Even though at times, it cannot be the best, I have to make the best out of it. So going into the future, I just plan to make the best out of wherever I am.