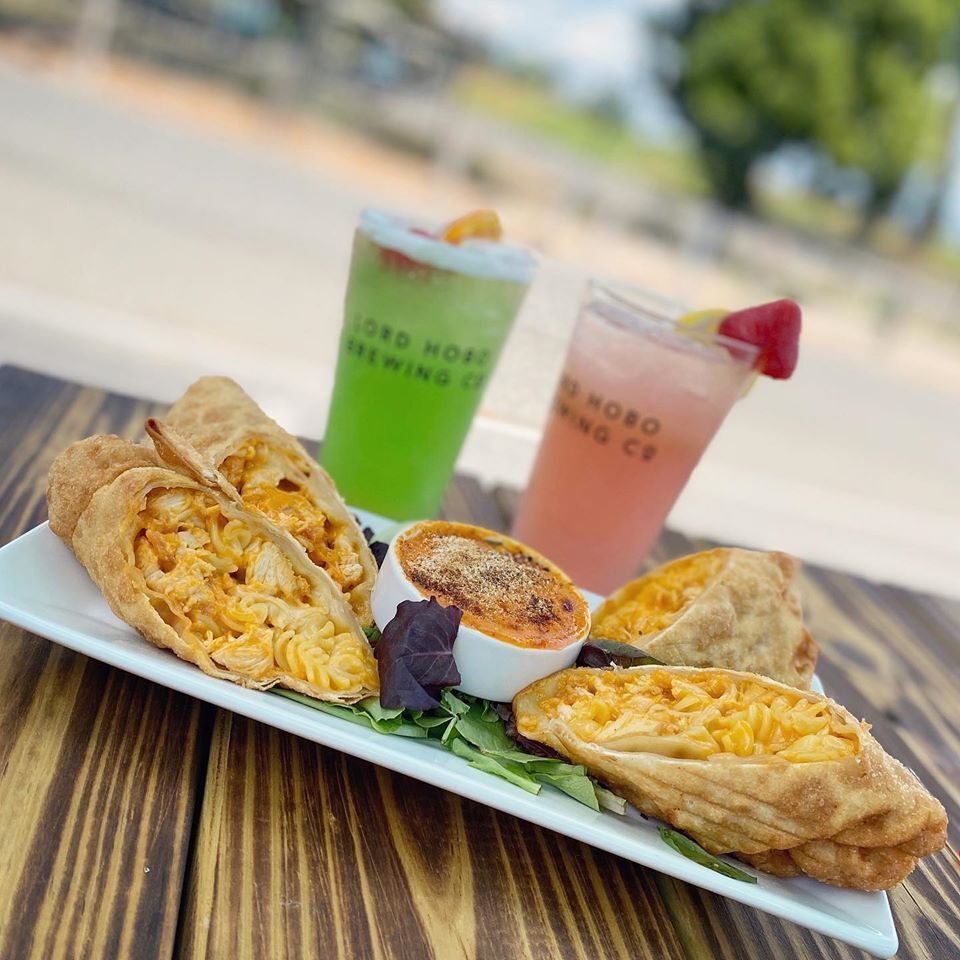 Eating inside is sooo 2019. For 2020, all of the action in the dining scene in South Jersey has been moved outdoors. Sure, there may be policies in place forcing that situation, but either way, it offers patrons a fun and exciting way to change up their dining routine.
While you may miss the familiar comforts of the indoor dining experience, enjoying a meal al fresco certainly has its perks. For couples, the days of being crammed in at those awful banquette-style tables are gone for the time being, as social distancing means you no longer have to feel like you are dining — and sharing all the details of your conversation — with whomever is seated at the next table. Add to that the general pleasantry of fresh air and a chance of catching a sunset or two, and you quickly begin to appreciate this whole concept.
But where should you head to next time you're in the mood for some outdoor food? With many restaurants that never had an outdoor section before suddenly embracing the concept full force, it can be tough to choose. Here are some of our favorites.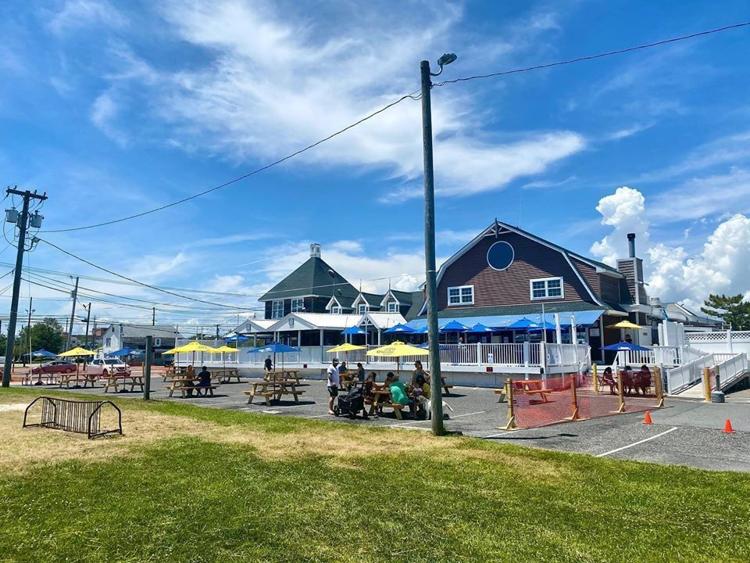 Located inside Caroline's at the Bay, now operations have moved outside onto the deck and the parking lot, both of which are stocked with picnic tables spaced at least 6 feet apart and overlooking the wondrous views of the water. Hungry? Try the IPA Rings — beer-battered onion rings served with a spicy aioli, or the CBLT, a tasty sandwich featuring golden fried chicken, cheddar cheese, bacon, lettuce, tomato and mayo. The Local's Spot is located at 450 Bay Ave. in Somers Point. Go to Facebook.com.
Vagabond Kitchen & Tap House
Vagabond has been one of the most popular gastropubs in Atlantic County thanks to a fantastic menu of burgers, wings and apps that are all just a little bit better than they need to be, alongside a constantly rotating list of craft beers on tap. Their Atlantic City location — they also have a new location in Egg Harbor Township at McCullough's Emerald Links — recently added a significant outdoor space known as the Mile Stretch Beer Garden, which includes both a full bar and outdoor tables with plenty of room to safely social distance. "The new Mile Stretch Beer Garden opened two weeks ago has been a huge success," says Vagabond co-owner Elvis Cadavid. "We are currently up on sales compared to last year, so it's been a real home run for us. We hope for it to stick around for a very long time." The Egg Harbor Township location is no slouch when it comes to the outdoors experience either, as it includes a large deck set up with tables and umbrellas overlooking the 18th fairway and green. Chef Ken Klein is at the helm here and has managed to add his personal touch to the menu with some great items, such as Ken's Crab Cake which is grilled and served with lemon and sriracha aioli. Vagabond Kitchen & Tap House is located at 672 N. Trenton Ave. in Atlantic City. Go to VagabondAC.com. EHT Vagabond is located at 3016 Ocean Heights Ave. in Egg Harbor Township. Go to VagabondKitchenAndTap.com.
Harry's Ocean Bar & Grille
Located at the Montreal Beach Resort in Cape May, Harry's offers several outdoor options, including seating at the downstairs patio as well as on their rooftop deck, where live acoustic music can often be found. The menu here features a mix of items, with a lean toward tasty seafood. Don't miss the lobster-loaded fries with butter-poached lobster, white cheddar sauce and scallions resting comfortably on a pile of fresh cut spuds. But if we had to pick one reason to come here it would be for the selection of "crushes" — tasty summer cocktails that feature flavored vodkas and fresh squeezed fruits. Try the grapefruit crush and prepare to order several as you enjoy a lazy afternoon at this oceanfront paradise. Harry's Ocean Bar & Grille is located at 1025 Beach Ave., in Cape May. Go to HarrysCapeMay.com.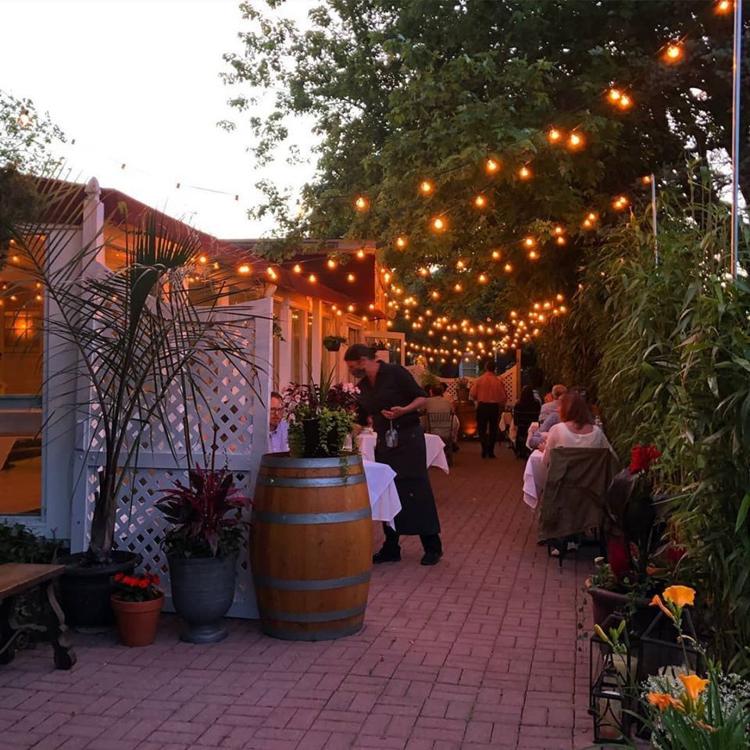 Rhythm & Spirits and The Iron Room consolidated under one roof and one name, which means Iron Room Executive Chef Kevin Cronin is at the kitchen's helm at this Tennessee Avenue hotspot, which recently added a hush-hush outdoor space that only the cool kids know about. Unique cocktails are the name of the game here, with standouts like the blueberry sage lemonade (made with your choice of vodka or rum along with fresh local blueberries and sage, fresh lemon rind and lemon juice) and the jalapeno grapefruit old fashioned (jalapeno and grapefruit cooked down with sugar, tequila and orange blossom water). The menu combines American and modern Italian cuisine and offers dining Thursdays through Sundays, including brunch on Saturdays and Sundays. Cronin's list of pizzas may be the most exciting reason to head here, with some serious outside-the-box options including their Southern Fried Pie with buttermilk-brined chicken thighs served on top of their OGIR mac sauce (yup, that's the famous sauce that coated the udon mac and cheese at The Iron Room) with crispy bacon and a drizzle of Hank Sauce. Rhythm & Spirits is located at 129 S. Tennessee Ave. in Atlantic City. Go to RhythmandSpiritsAC.com.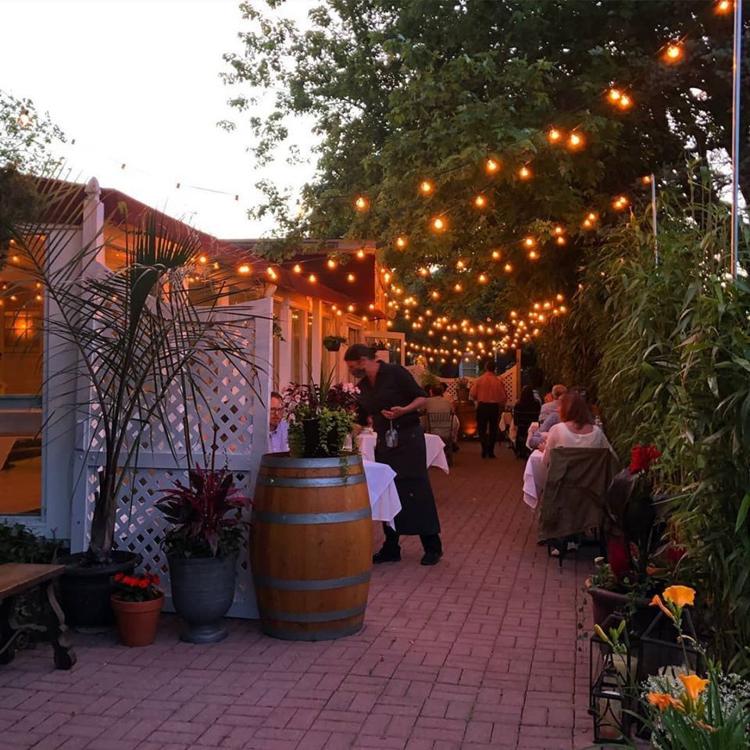 The picture of Cape May elegance and charm, The Washington Inn has been a favorite for everything from birthdays to anniversaries for those who want to do something a little special. Currently the Inn is offering outdoor dining, with tables set up around the exterior of the property, including many right on the front and side lawns. The overhead string lights add a warm glow against the backdrop of the building's gorgeous architecture, making the current dining experience at The Washington Inn nothing short of enchanting. Guests will enjoy a menu filled with expertly-made cocktails such as the jungle bird, a classic tiki drink made with dark rum, contratto bitter, lime, pineapple and simple syrup, alongside some truly superb cuisine including the grilled filet mignon, served with duck fat roasted potatoes, sage and parmesean, roasted mushrooms, asparagus and truffle aioli. The Washington Inn is located at 801 Washington St., in Cape May. Go to WashingtonInn.com.
A Margate staple, Ventura's is the perfect place to relax with friends with the soothing sound of crashing waves in the background. But this summer the vibe is even better here, as they just added a large outdoor beer garden — Margate's first and only beer garden — complete with tables and a bar right on the sand. Pair that with additional ocean views from the upper-level decks and you are left with a variety of outdoor dining and drinking choices all in one convenient spot. For those looking for a bite that's light, delicious and fitting of the atmosphere, we suggest the Grilled Tuna Sandwich, which comes served on a Kaiser roll with lettuce, tomato and your choice of honey mustard or wasabi mayo (go with the wasabi mayo). Ventura's is a no brainer for summer fun, great pizza, live music and more. Ventura's Greenhouse is located at 106. S. Benson Ave. in Margate. Go to VenturasGreenhouse.com.
Sweetwater Marina & Riverdeck
The outdoor deck at Sweetwater Marina & Riverdeck has always been a favorite spot to kick back and have a bite while enjoying the stunningly beautiful views of the Mullica River. And with seemingly endless feet of outdoor space, social distancing is a breeze here. After many months of extensive construction and the addition of a new second floor event space, this summer hotspot is finally open for business once again. A great place to start your weekend early, their "Thirsty Thursdays" promotion offers food and drink specials from 4 to 7 p.m. Thursdays, with $2 domestic drafts, $8 drink buckets and $10 Red Bull buckets. Dinner specials vary, but the permanent menu includes the Paradise Burger, which comes topped with a Jack Daniels honey-grilled pineapple, pepper jack cheese, roasted peppers, onion straws and bacon. Sweetwater Marina & Riverdeck is located at 2780 7th Ave., Sweetwater. Go to SweetwaterRiverdeck.com.
Duffinetti's Restaurant & Lounge
This legendary spot closed in 2005 after 57 years in operation only to be resurrected in 2015 in an all new location in Wildwood. The menu is a solid lineup of Italian favorites such as chicken parm and linguini with clam sauce, but if you are feeling adventurous, try the homemade gnocchi and crab which features gnocchi with lump crabmeat in a fresh basil blush sauce. For now, seating is set up outside under awnings as well as tents. Live acoustic music can be found here as well most nights, adding to the all-around pleasant vibe. Duffinetti's is located at 4600 Pacific Ave., Wildwood. Go to Duffinettis.com.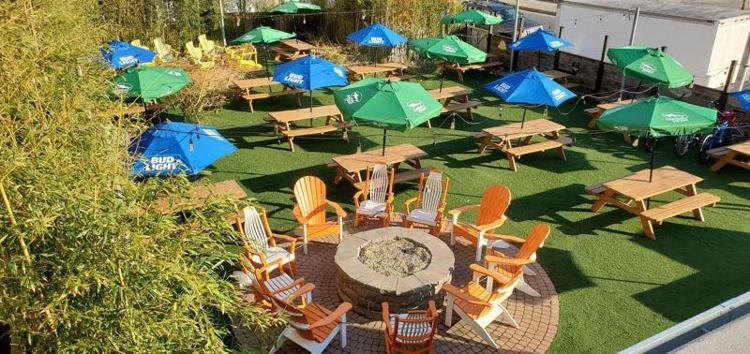 Tennessee Avenue Beer Hall
One of the best things about this Orange Loop favorite has always been its outdoor space which is massive and features a bar serving a multitude of craft beer options, as well as picnic tables, a fire pit and live entertainment. Add to that a gastropub menu that offers guests such tasty morsels as soft pretzels with mustard and a Dogfish Head cheese sauce, lobster tater tots and a "Phish" sandwich that will make you weak in the knees. You could spend the day here … and the night. Tennessee Avenue Beer Hall is located at 133 S. Tennessee Ave., Atlantic City. Go to TennesseeAvenueBeerHall.com.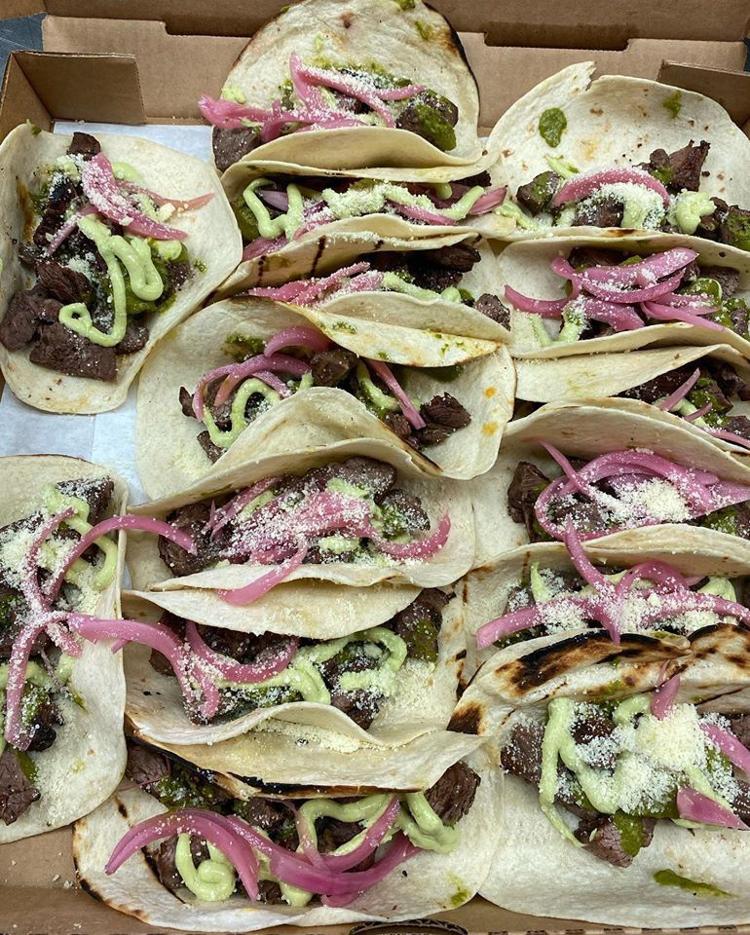 When TacocaT opened at The Exchange in Linwood, folks went nuts over the myriad of delicious Mexican flavors that were featured in their tacos, quesadillas and Fat Cat Burritos. Now they have opened up a second shop in Margate, which is serving up more of those same delicious, south-of-the-border tastes in an outdoor setting. The Margate location has taken over the old spot where Essex Seafood used to be and offers guests a casual, al fresco dining experience under a permanent roof (tacos in the rain anyone?) We recommend you try the citrus-marinated steak taco with chimichurri salsa, pickled onions, lime crema and cotija cheese. It's out of this world. Be forewarned though — this meal may be habit-forming. TacocaT is located at 2110 New Road in Linwood and 8 South Essex Ave., Margate. Go to TacocatSouthJersey.com
The team behind the legendary Smithville haunt Costello's Pizzeria & Wings have taken over McGettigan's, and that means big things for this small, but beloved bar just outside Seaview Golf Club in Galloway. Outdoor dining is offered daily, and if the wings and tails here come from the folks at Costello's you would be a fool not to order them. Pair them up with some grown-up mac & cheese eggrolls and a raspberry tequila lemonade and you'll have yourself a perfect summer evening. McGettigan's 19th Hole is located at 500 S. New York Road, Galloway. Go to McGettigansTavern.com.
While many of the best restaurants at the casinos are traditionally indoor venues — like most everyone else in the industry — the casinos have been forced to adapt to the current changes, which has actually resulted in some pretty exciting new outdoor dining experiences. Here are a few to keep an eye out for as well as several old favorites.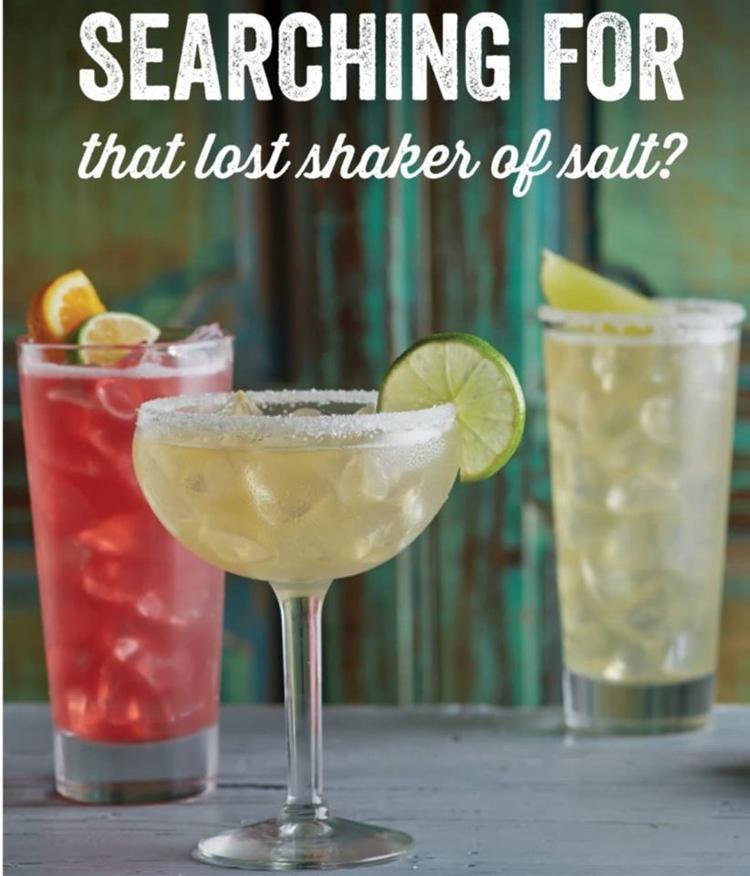 Outdoor dining was always a focus at Resorts, thanks to spots like the Landshark Bar, its massive, Jimmy Buffett-themed outdoor beach bar and restaurant which has been wildly popular since it opened back in 2013. Landshark is a great spot to grab a margarita and an order of fish and chips (served with their own jalapeno tartar sauce). In addition to Landshark, guests will have outdoor dining options at Eastwind where Asian dishes such as Pad Thai and Beef Chow Fun can (and should) be enjoyed and Mukashi Sushi Bar where you can knock back hand made rolls until your heart's content. Of course there is always Buffett's Margaritaville, where a cheeseburger in paradise is waiting with your name on it. Resorts is located at 1133 Boardwalk, Atlantic City. Go to ResortsAC.com.
Hard Rock will offer outdoor dining options at Hard Rock Cafe, Hard Rock Beach Bar and Sugar Factory, each of which offer a variety of tasty options including mouth-watering burgers, wings and (in the case of Sugar Factory) some absolutely stunning milkshakes, but the spot we are most curious about is Fish & Co., a new outdoor seafood dining experience offering classic items such as New England clam chowder, steamed clams, mussels and lobster rolls. The new spot is available exclusively to hotel guests, so if you are heading down to stay the night, we recommend popping in for a bite. Hard Rock Atlantic City is located at 1000 Boardwalk, Atlantic City. Go to HardRockHotelAtlanticCity.com.
The classic restaurants at Ocean are not open for sit-down dining as of now, but the resort offers an outdoor section called Brews + Bites, which features Bud Light and Stella Artois beer trucks as well as a variety of food trucks including Kona Ice, Maglio Sausage and Mad Dog Morgans, where you can grab a top-notch cheesesteak to give you something to much on. For amazing views while you chew, check out the Sky Garden, which now has picnic tables, cocktails and fire-pits. Guests are encouraged to grab some takeout from Harpers To-Go and enjoy it on the deck. Ocean Casino Resort is located at 500 Boardwalk, Atlantic City. Go to TheOceanAC.com.
Caesars properties (Caesars Atlantic City, Bally's Atlantic City and Harrah's Resort)
Caesars, Bally's and Harrah's will each offer a brand-new concept in fine dining, as some of their signature restaurants will be set up high in the open air. At Caesars, Nero's Italian Steakhouse will transform into "Nero's Starlight Dining," with tables set up on the pool deck at Qua Baths & Spa. Guests can enjoy some of the finest steaks in South Jersey such as their 16-ounce prime NY Sirloin or for those craving Italian, the pacheri Bolognese which includes the chef's signature blend of beef and veal along with ricotta and parmigiano. Harrah's will host Gordon Ramsay "Steak Under the Stars" at the outdoor pool deck, while Bally's will offer guests a chance to enjoy a meal al fresco at "Guy's Rooftop Chop By Guy Fieri." Bally's also offers outdoor dining at Harry's Oyster Bar (where the clam chowder is king) as well as Johnny Rockets, while A.C. Burger Co. and Coastal Craft Kitchen & Bar are each offering a mix of American classics while open for dining al fresco at Harrah's. Bally's is located at 1900 Pacific Ave in Atlantic City. Harrah's is located at 777 Harrah's Blvd. in Atlantic City. Caesars is located at 2100 Pacific Ave., Atlantic City. Go to Caesars.com.
Hungry patrons at Tropicana have no fewer than five options for al fresco dining. Currently Chickie's & Pete's Crab House & Sports Bar, Casa Taco & Tequila Bar, Perry's Pizza, Tony Luke's and Blue Parrot Pool Bar are all serving crave-worthy meals and cool drinks in the warm summer air. Each spot offers something unique, so why not make a few trips and try them all? The Crabfries at Chickie's & Pete's are a local legend as are the steaks at Tony Luke's, while a slice from Perry's Pizza and a margarita from Casa Taco seems like a great to-go option now that the open container laws are in full effect. And who wouldn't be up for a beer and a dip at Blue Parrot Pool Bar? Tropicana is located at 2831 Boardwalk, Atlantic City. Go to Tropicana.net.
Golden Nugget Atlantic City
Though the outdoor dining options at Golden Nugget are limited to one spot, The Deck, it is easily one of the most fun spaces to get together with friends in all of Atlantic City. This large, expansive bar/restaurant overlooks the picturesque marina and offers tasty morsels and refreshing cocktails perfect for a summer evening. Golden Nugget is located at 600 Huron Ave., Atlantic City. Go to GoldenNugget.com.
Be the first to know
Get local news delivered to your inbox!