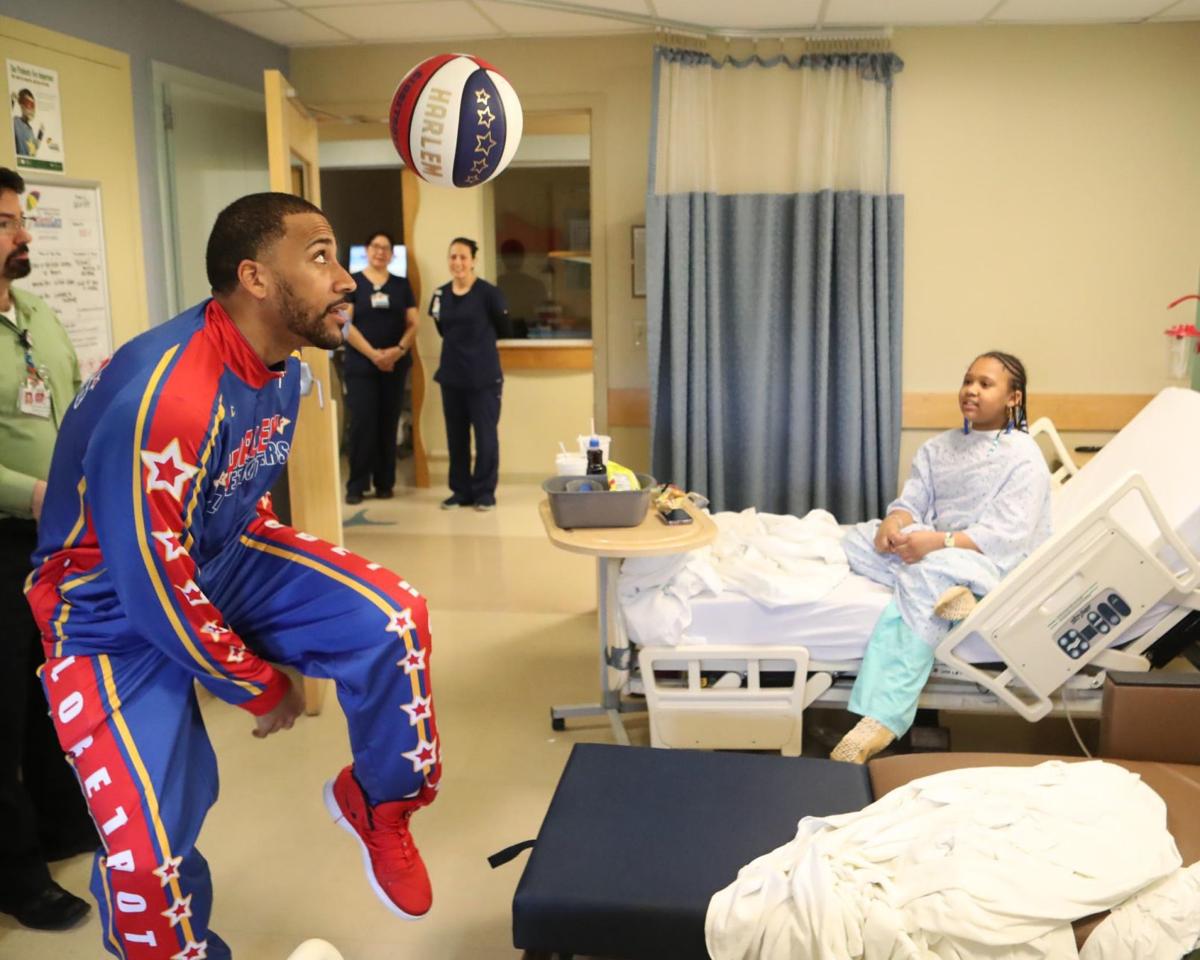 WILDWOOD — For the ninth consecutive year, the Harlem Globetrotters are coming to the Jersey Shore. The team will play four games and conduct four Youth Basketball Skills Clinics at the Wildwoods Convention Center from Wednesday, Aug. 14 through Saturday, Aug. 17.
The Harlem Globetrotter are celebrating their 93rd consecutive year, continuing a world-famous tradition of ball-handling wizardry and basketball artistry. The Globetrotters have showcased their iconic talents in 122 countries and territories on six continents, often breaking down cultural and societal barriers, sometimes providing fans with their first-ever basketball experience. Proud inductees of the Naismith Memorial Basketball Hall of Fame, the Globetrotters have entertained hundreds of millions of fans — among them popes, kings, queens, and presidents — through more than nine decades.
"Our games in the Wildwoods are the highlight of our summer for all of us and our fans," said Globetrotters star Bull Bullard. "From trick shots at Morey's Pier to riding the tram car when we arrive, we love to have the full Wildwoods experience when we come to town."
The Globetrotters' two-hour Youth Basketball Skills Clinics will be held from 10 a.m. to noon daily Aug. 14 through 17 on the same court on which the Globetrotters will play their games at 7 each evening. Globetrotter stars will lead the clinics, which are designed for fans ages 6 to 12.
Tickets for all games and clinics are available at ticketmaster.com, the Wildwoods Convention Center box office or charge-by-phone at 800-745-3000. Discounts are available for groups of 10 or more, Boy Scouts, Girl Scouts, corporations and nonprofits. Contact Globetrotters group sales at 800-641-4667 for more information. No basketball experience is required for the clinics, but space is limited.
Be the first to know
Get local news delivered to your inbox!