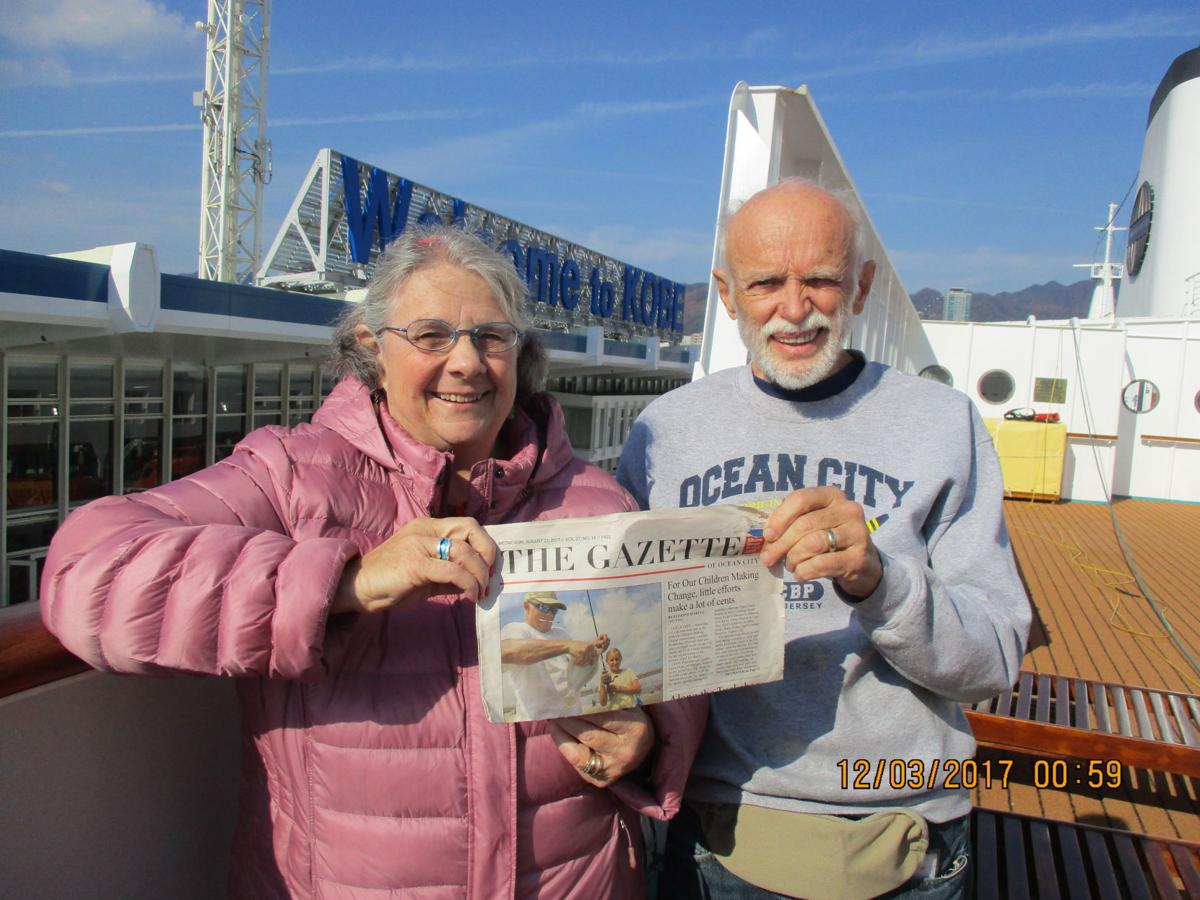 Bill Pollard and Kathy Egan of Ocean City went on a Semester at Sea around-the-world voyage Sept. 9-Dec. 23, sailing with 540 undergraduates to nine countries and 11 ports — about 28,000 miles. They traveled to Germany, Spain, Ghana, South Africa, India, Myanmar, Vietnam, China and Japan. Here, they visit Kobe, Japan, the last port on their trip before returning to the United States.  
Submit your Travels with The Gazette to current@shorenewstoday.com. Be sure to include your hometown.
Need to get away?
Start exploring magnificent places with our weekly travel newsletter.