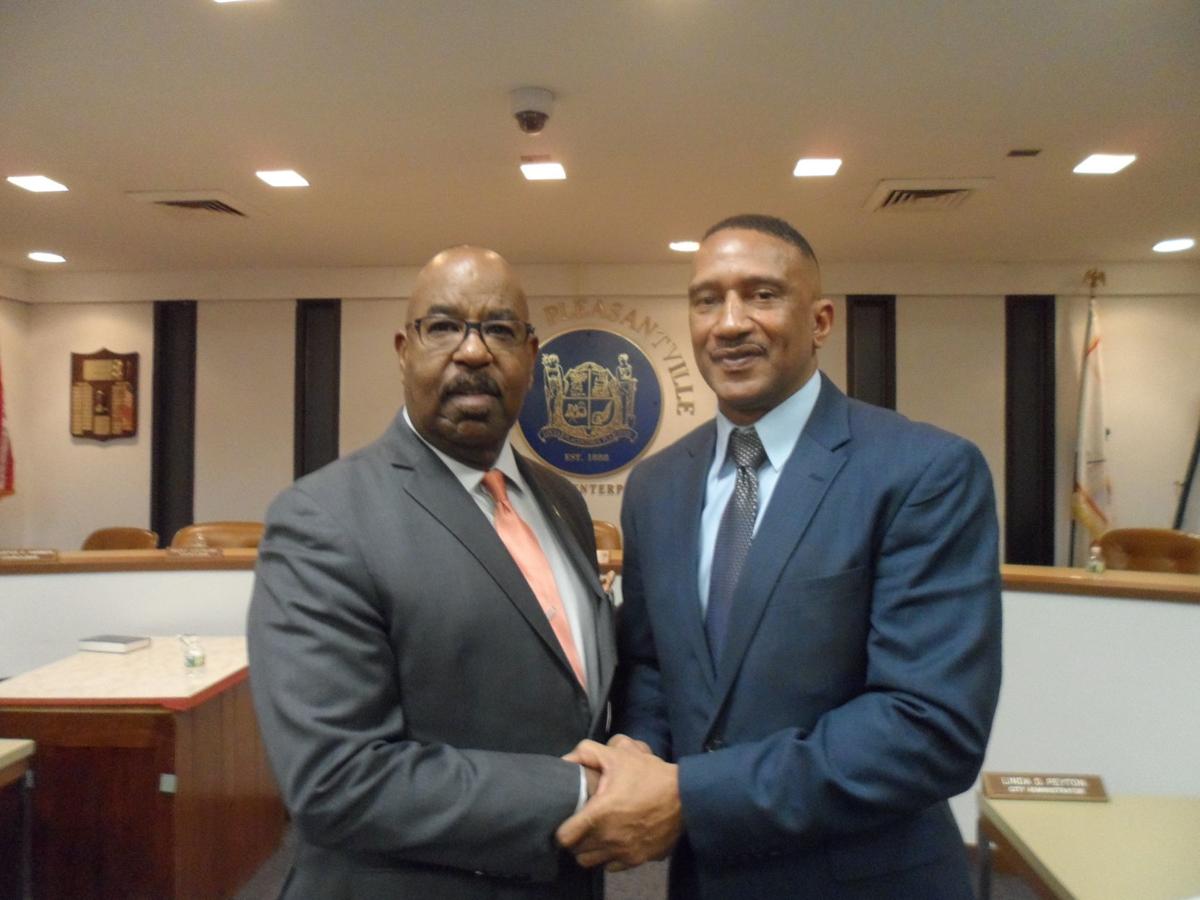 PLEASANTVILLE — Mayor Jesse L. Tweedle Sr. looks back on the city's past year both proudly and positively.
Tweedle gave details of the progress the city has been making during its reorganization meeting Monday.
The credit rating for the city remained at A2, which keeps the city in a strong financial position, Tweedle said.
Tax collection remains strong at 98 percent, but the city's total property value decreased to $775,231,800 last year because of a reduction of $17,664,800 from 2017 due to successful tax appeals at both the Atlantic County level and New Jersey Tax Court, Tweedle said.
PLEASANTVILLE — Three years ago, Mayor Jesse L. Tweedle Sr. tried to pass an ordinance that …
The city continues to experience a decline in violent crime as a result of the Police Department's emphasis on crime suppression and complex investigations in partnership with the county Prosecutor's Office, the FBI, State Police, the Bureau of Alcohol, Tobacco, Firearms and Explosives and a new partnership with the Drug Enforcement Administration, Tweedle said.
"In 2019, you can expect to see more officers on Main Street and at our community events as we continue to add personnel and resources to our newest unit, the Community Relations Bureau, based out of the high-rise building on North Main Street," Tweedle said.
New development that was approved last year and started operating or will begin this year includes:
The Pleasantville Center on the Black Horse Pike, anchored by Kmart and the Asia Supermarket…
Dina Baum/The Linen Place receiving approval to use the old AC Coin & Slot building at 201 W. Decatur Ave. for storage repair and to sell linens imported from China.
The state Office of Parental Representation and the state Office of Law Guardian will be going into the old Kmart building in the Pleasantville Shopping Center on the Black Horse Pike.
Senior Care Centers of America was approved to open a senior day care facility at 750 W. Delilah Road at the old Bounce U.
A youth wrestling/training facility at 1101-1123 New Road is now in operation.
Membership by senior citizens in the city's Recreation Department increased 35 percent last year over the previous year, Tweedle said.
"We had our first Trunk N Treat for Halloween in the City Hall parking lot," said Tweedle, who added activities in the city for children older than 5 continue to grow.
Jesse Tweedle was sworn in again as mayor of Pleasantville during City Council's annual reor…
City children received 35 bicycles as well as entertainment, food, fun and fellowship and a visit from Santa and Mrs. Claus during the city's Winter Wonderland, which is its biggest event of the year.
Other business at the reorganization:
Lawrence "Tony" Davenport was sworn in as the newest member of City Council. Davenport, 58, is self-employed in the construction business. He graduated from Pleasantville High School in 1979 and was an All-American basketball player. He was on the Pleasantville school board for six years and served as board president for a time.
Senior payroll clerk Sandra Beard was named employee of the year.
Police Deputy Chief James Williams was named supervisor of the year. Williams was instrumental in acquiring money for ShotSpotter, reducing violent crime and creating a Community Relations Bureau to oversee community policing, said police Chief Sean Riggin, who nominated him.
Former county Sheriff Frank X. Balles retired from the city Police Department. The captain served for nearly 25 years before leaving to become sheriff. He asked to return to the department last year, and this year joined the Township Committee in neighboring Egg Harbor Township.
Councilman William Christmas and his wife, Maxine, were honored for their more than 25 years as Santa's Helpers in the Winter Wonderland program. The most recent holiday season was their last year with the program.
Curtis Conwell, 75, received commendation for serving more than 30 years on the Zoning Board.