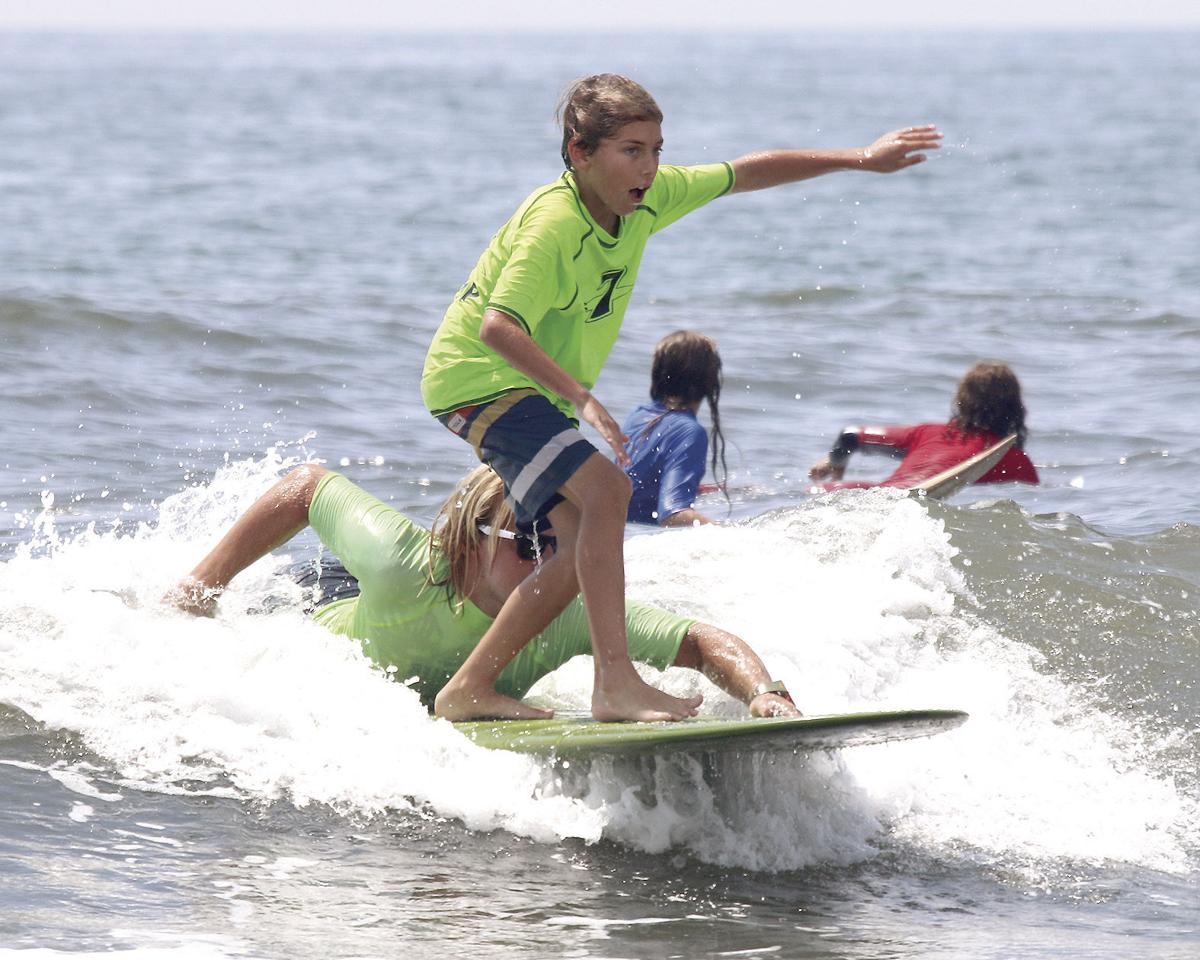 We all have that special wave. That is our home break. It is where we first learned to surf and slowly perfected our own style. The wave is remembered with fondness and it is the wave to which we will compare all subsequent waves.
Your home break will depend on where you were raised. I always envied those who were raised in Hawaii, specifically raised on the North Shore. Their home break has some of the best and most fearsome waves on the planet.
My home break was Kenyon Avenue in Margate, right in front of our house. One hundred yards to the north was a rock jetty that produced swirling currents on the swimming beach and numerous headaches for the lifeguards. On off hours there could be a little left across the bathing beach. The currents from the jetty swept the sand out and south, making a beautiful little sandbar 20 yards south immediately in front of the house. This was my wave and my home break.
This sandbar is where I first took a surfboard out. On small days on a rising tide a long wall would present itself, almost vertical, and not break. On big days there was a gully and an outside sandbar. My first memories on a surfboard are of either sliding along this inside wall untouched by white water or paddling through the gully to the outside sandbar.
There was always the local gang out. We were all friends out in the water having fun and learning to surf. Over the years the connections grew and became part of our surfing history. Years later we would meet our companions and relate stories of epic days and waves.
Every break is good and ridable for one hour a day. You just have to be there watching and catch it at that particular time. I had a paper route, and work was over by seven in the morning. During the day I would sit and watch the water, tides and wind, and jump out when conditions were right. There was always an hour or two when the conditions came together for a session on my home break.
Since I was too young to drive, home break was the only wave I could ride. Jump out the front door, grab the board, wax up, and walk the thirty or so yards to the water's edge. At that age going to another break was impossible and unnecessary.
Gradually over the next few years as the popularity of the sport rose, other surfers joined me at the home break. When the beach patrol decided to regulate surfing in Margate, Kenyon Avenue became an all-day break, and surfing was allowed during guarded hours. We were careful not to interact with the bathers on Knight Avenue or Osborne Avenue, as any bather problem resulted in immediate ejection from the water.
There it was, a private all-day wave right in front of my house.
Home break provided the full surfing experience of a sand beach. There were small inside shorebreak waves; there were medium-sized shorebreak with some punch. When bigger, there were outside sandbar waves perfect for gaining experience in the water. When the September seas came and it was huge, there was a third outside sandbar to test your courage. There was a real Fear Factor going on, and I can still feel it. All this was before leash, so a miss or wipeout on the far outside resulted in a long swim.
A now prominent local was out with me on one of the big days. In a wipeout, he caught the skeg across his thigh. It was a bad situation. His board was gone, washing all the way in. The hit on his thigh was of sufficient magnitude that he was unable to make any headway swimming. I saw him struggling in the water, went over, put him on my board and together we double paddled in. Whenever I see him we laugh and recount the story that happened over 50 years ago.
One day a restaurateur saw me surfing at home break. He was an adventurous soul, and in his midlife he wanted to learn how to surf. He approached me and proposed that I teach him surf, and he could drive me to different beaches. I thought it was a great idea; my parents were not so sure.
We first went out at home break to see if he could swim and handle the water and surfboard. When we were both convinced he was at least safe in the water, we put the boards into the back of his station wagon and headed out to other and unknown breaks. This was my first taste of safari and riding waves other than my home break.
We went to all the different spots on Absecon Island — Gas Chambers, States, Generators (Chicken Bone Beach), VP, Scriptures, etc. And despite the huge age difference, we had a great time and developed a great friendship.
There might be subsequent favorite breaks, but home break will always remain in your memory as perfect.
More than 50 years later, the wave at the home break remains mostly unchanged, although Kenyon Avenue has become delisted as an all-day beach. The wave is similar: small sandbar and larger outside sandbar. The shape of the wave is about the same.
But there is somewhat of a sadness pervading the break. It is empty. There is no one out. Waves are made to be ridden, and the home break needs a rider.
Fred Weber is a goofyfoot who lives in Ocean City. For suggestions or to comment email wavelengths.fw@gmail.com.