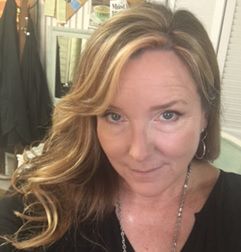 And, so here we are …
The big pent up demand for beauty and grooming services has started to wane and things are slowing down to a normal, or maybe even a less-than-normal pace. Life is still "interrupted" by the pandemic, so there is no real necessity to make those regular appointments just yet for most of us. There are no special occasions, gatherings or events to get all gussied up for. The need to have the hair and nails look good for the day job may not even be as much of a need as many of us still work from home, are laid off, furloughed, and everything in between. Salons are feeling that slow down. There may not even be a "back to school" rush this year! We missed the proms, the June brides and all the moms for Mother's Day. We are hopeful that this is not the new normal, and that soon we will be seeing all of you for all your special (or not so special) occasions a lot more often.
When you look good you feel good. We all know how wonderful it feels when we have a good hair day or two! We at the salons love helping you feel and look good. It is more than a job for us — it's a social responsibility. I am not sure about everyone else, but personally, there is something to be said about feeling good in the midst of all this uncertainty. If I approve of what I see in my mirror I can conquer whatever the day throws at me and then some. Bring on those murder hornets because today my hair looks perfect! How about you?
On a serious note, salons and shops are still playing it very safe and following all the state and CDC guidelines. We are confident that the industry will be bringing some glamour back with impact in no time. In fact, on the runways there are already some awesome fall trends in hair and make up coming our way — even in a pandemic! So come see us, enjoy your summer and stay tuned. Come back to find out more about what is in store for fall in the next Beauty Bits.
Beauty Bits by Kelly Herbst appears monthly. Herbst is a professional cosmetologist and beauty educator and owner of The Hair Studio of Ocean City. You can submit questions to her at kellyh99@comcast.net.