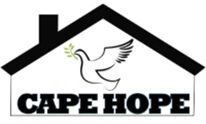 The Rotary Club of Ocean City-Upper Township's online program for Thursday, Oct. 8, will be Denise Venturini-South, director of Cape Hope, an advocacy group for the homeless in Cape May County.
To RSVP for this Rotary program and post any questions, see http://bit.ly/Rotary08OctHomeless
According to the Cape Hope annual report for 2019, the organization provided food, a bed and spiritual guidance to 199 homeless people during 30 days of "Code Blue" in Cape May County.
Cape Hope purchases bus passes to provide transportation to warming centers during Code Blue.
In Cape May County, a Code Blue alert is declared whenever temperatures drop below the freezing point (32º F) with precipitation and below 25º F without precipitation and weather conditions pose a danger to the homeless population.
Cape Hope relies on the kindness and generosity of others. If you or someone you know is looking for a way to get involved to help the homeless, this is the place to be.
Its website lists several volunteer positions that are needed, including: Education, IT Software, Fundraising, Grant Writing, Client Intake Volunteer, and many more. Interested individuals can email capehopecares@gmail.com for more information.
Be the first to know
Get local news delivered to your inbox!