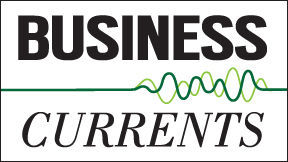 A number of weeks ago I wrote a Business Currents column that, based on the e-mails, texts and comments I received, people read, understood and connected with it.
There is no way to know exactly how many people read the Business Currents column. Estimates can be based on numbers of papers produced, page views and social media responses. But sometimes the way in which the content is shared is surprising.
A few weeks ago I received a text from someone I did not know. It was forwarded to a friend of mine from their friend. It read "I just read your friend Joe's column, and I need to do what he is talking about and ask him a question. (smiley face)". I smiled when I read the text. It was flattering to think a concept I wrote about was motivating people about business or a business concept. And I really did not think any more about it except to wonder what question they wanted to ask me. Then that friend of a friend called me and asked me to come out and address a business group she was a member of.
In the past twenty plus years of doing business development work and writing about it, I received and still receive regular requests and speak to groups of people each year. These opportunities range from middle schools to colleges to business organizations to industry-specific groups.
Usually I will discuss the who, what, where and how of business development, economic development and add a few general stories that give people a glimpse into the variety and volume of business and entrepreneurial needs we assist with on a regular basis.
After I received the call from my friend's friend, I thought about the state of entrepreneurship and business. I specifically considered the value of entrepreneurship and the need for businesses to create jobs and opportunity for the business owners and the growth of our regional economy. It took me only a minute or two to agree to speak to the group and share what I hoped would be valuable and useful information with those attending.
I first let the group know what we would be discussing. The plan was to cover ideas and action, getting them to consider businesses beyond what they were presently doing, and to have them think about the opportunities for growth that may be ahead of them. If there was time, we could even get their opinion on the current businesses that serve their communities.
Before we started, I asked them about asking questions. One thing I have learned is the majority of people I speak to in groups do not ask questions. Why is it that people do not ask speakers questions?
I asked those attending that same question. Two to three hands were raised and the answer was pretty clear. Those answering explained that most people are either afraid or embarrassed to ask a question for fear of looking, sounding or feeling foolish, or they do not want to let others know what they do not know.
I told the group that it was my goal to encourage each of them to ask me a question. I explained I would even go as far as to identify the best worst question in the bunch. Some of the audience looked terrified, while other nodded and agreed to my suggestion.
I then handed out index cards and asked every person to write down a question. I told them to ask any question they wanted an answer to and asked them not to put their name on the card. They handed the cards back to me. While I presented the content I had originally planned to address, the presentation was infused with the questions from the audience.
The caliber of the questions the group provided was so telling. They asked questions about their own specific business needs and some others were of a more general nature. Questions were asked about the easiest, hardest and most questionable businesses I have assisted and helped to start. They wanted to know about success, failure and even about ethical behavior.
I was impressed by their willingness to share and, most importantly, the attention they paid to each and every answer I provided. The time flew by, and before I knew it, the session was finished.
If there is any doubt in your mind that there are people today who are hungry for answers to questions, rest assured I have seen them, met them and shared with them what I hope is a spark for both sustainable entrepreneurship and growth opportunities. For the sake of our regional, state and national economic future let us all hope businesses keep asking questions.
Be the first to know
Get local news delivered to your inbox!