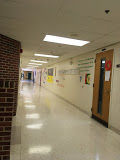 LINWOOD — The local school board recently approved a 2020-21 budget that will raise school taxes.
Residents will see a tax bill reflecting a 6.9 cent per $100 of assessed property value increase to support the district's $15,143,622 spending plan that calls for $12,583,292 to be raised by local tax levy. The 2020-21 budget is up only 1.2% or $246,731 over the previous year.
Linwood Schools Superintendent Brian Pruitt said the district lost $127,841 in state funding for the upcoming year, and that loss coupled with the city's ratable decline contributed to the increase. He added that with the state funding formula in place, Linwood School District will continue to see its state funding erode. The budget was also built to withstand what interim Business Administrator Frank Onorato said is predicted to be a possible large increase in insurance cost for the upcoming year.
What that 6.9 cent increase per $100 of assessed property value will mean to residential property owner's wallet is that a home assessed at the city average of $294,324 will receive an annual increase of $203.08, a monthly jump of $16.92 to support the kindergarten through eighth-grade district. There are 827 students educated in the district.
The district did not include the use of any banked cap funds in the budget. Pruitt explained that the district had an additional $88,000 of permitted spending but chose not to spend the funds in a cost-savings effort. There will be two positions eliminated in the budget, one an office position and the other a speech therapist. Both are retirements and neither position will be filled, according to Pruitt.
The budget keeps all sports and clubs intact for the upcoming year and funds a new math series districtwide as well as a technology upgrade.
Be the first to know
Get local news delivered to your inbox!