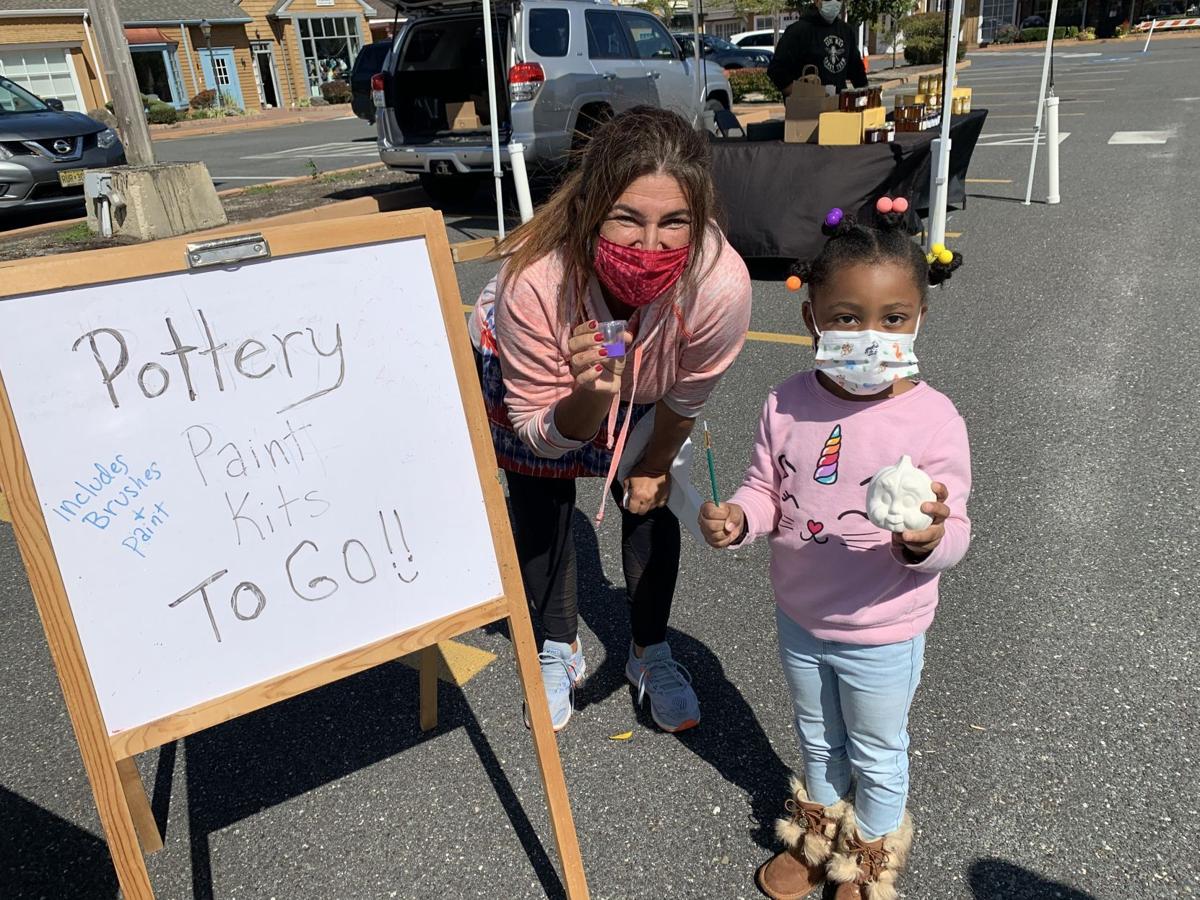 LINWOOD — Linwood Farmers Market returned to Central Square each Saturday through Oct. 31. While social distancing due to COVID-19 has changed just about everything, organizers have worked to keep the market vendors fresh and provide entertainment for the shoppers.
One vendor who has been a staple at the Farmers Market is Meredith Punthrankul, owner of Clay Station on the Go.
Last spring, Punthrankul would set up several tables and kids and some adults would choose a clay item and sit down and paint it. COVID-19 changed that as social distancing has ended the painting sessions but always an entrepreneur, Punthrankul said she had to come up with a plan B. "Since the pandemic, my entire business had to change," Punthrankul said. "Most of my business was taking The Clay Station to school events and senior centers. Both of those sources of course dried up in March when the quarantine began. So right now, the only place I can go is to farmers markets. So, I came up with Clay Station on the Go."
She brought her supplies to the Linwood Farmers Market and the customer will pick out the pottery piece they would like to paint. They choose the colors of paints they would like to use and Punthrankul pours an ample amount of each color of paint in a vial and caps it off and sends it home for the customer to create on their own.
Ayla White, 4, of Brigantine was thrilled with her choice of a pumpkin that she said she was going to paint as soon as she got home.
"It is not what I planned but I feel fortunate that I have a business that I can adapt," said Punthrankul.
The Linwood Farmers Market is open from 9 a.m.-noon every Saturday through Oct. 31 in the Central Square parking lot rear, located at 199 New Road in Linwood.
Be the first to know
Get local news delivered to your inbox!