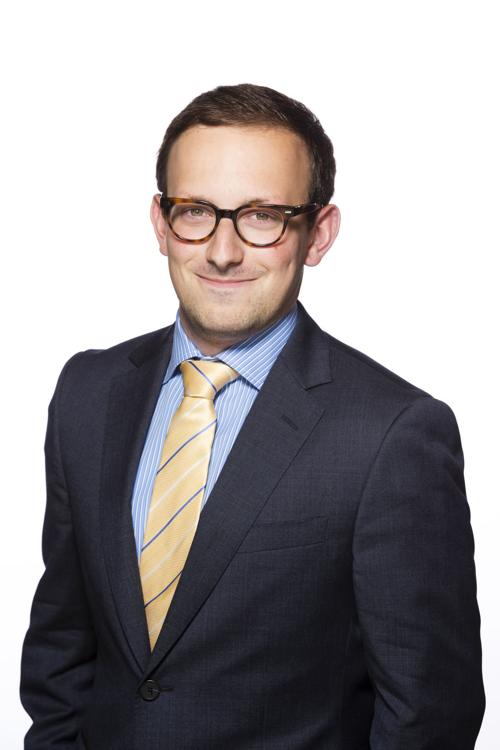 LINWOOD — Former resident Jacob Reses was recently named to Forbes magazine's "30 under 30" list of youthful visionaries in the area law and policy.
Reses, 26, is the son of Karen and Stephen Reses of Linwood. He graduated at the top of his class at Mainland Regional High School in 2009 and was the valedictorian. 
He works for Heritage Action for America in Washington, D.C., where he is the director of strategic initiatives and advisor to the CEO.
The tradition of Thanksgiving Day football is nearly as old as the game itself. The first Th…
Interviewed by phone Thursday at his parents' house, where he is visiting over the Thanksgiving holiday, Reses said the Heritage Foundation is a conservative think tank, and Heritage Action is its lobbying arm.
Reses drafted the Heritage Action Presidential Platform Review, which he said evaluated every presidential candidate's policy positions during the primaries. He is also the point person in the group's effort to repeal the Affordable Care Act.
LINWOOD — The newest members of the David Myers Chapter of the National Honor Society at Mai…
He said he originally registered to vote as a Democrat, but after listening to mentors and people that he respected, he began to think more about culture and the values of the community that shape those values.
Heritage Action has a role in how the Republican Party moves forward, according to Reses.
He said that while there are no silver bullets for any of the problems that the country and communities around the country are facing, the Republican Party is "giving a voice to disenfranchised Americans on issues like Obamacare and immigration."
Reses said he doesn't see himself as a typical millennial, as he has been luckier than most.
"We are going to be the generation who did not get the breaks that they thought they would, and who may have trouble succeeding like they should," he said.
Mainland Regional High School senior Alyssa Aldridge won her third straight state Group III …
Reses graduated from Princeton University, having attended the Woodrow Wilson School of Public Policy. He said he was very fortunate to have gone to a school like Princeton.
"I was very lucky to have great mentors and to also have some lucky breaks," said Reses. "Princeton changed me and changed my view of the world."
Reses stood out to educators even as a young man.
School District Superintendent Mark Marrone described him as an outstanding student who demonstrated a level of care, maturity and responsibility that left a lasting impression on the high school community.
While a student, Reses worked with the administration and faculty to get a referendum passed on the high school's $40 million renovation project, Marrone said.
Former Linwood and Mainland Regional High School Superintendent Tom Baruffi, who is now the interim superintendent for Somers Point public schools, said Reses was a visionary before he was a teenager, and that carried through his high school years.
"If you would have asked me or any staff member at Belhaven or Mainland back then if we saw something like this in Jacob's future, the answer would have been unanimous: 'Without question,'" he said.
"Looks like he's still making the same impression on a bigger stage. What a prestigious and well-deserved honor," Baruffi said.
Mainland Regional High School held a signing ceremony to celebrate its seniors who have sign…
Mainland Board of Education President Jill Ojserkis said Reses' work assisting the Board of Education in getting the bond referendum passed was instrumental to its success.
"I am not surprised that Forbes sees the same level of leadership in Jacob that I have seen throughout his life," she said.
Karen Reses said she is incredibly proud of her son, his work ethic and his enthusiasm.
Each year Forbes puts out the list, which it describes as  its "annual encyclopedia of creative disruption featuring 600 young stars in 20 different industries" around the globe.
Individuals are nominated, vetted by a committee, and then judges make the final call. This is the seventh year Forbes has compiled the list. For the full list see forbes.com/30-under-30/2018/.
Contact: 609-601-5197
Twitter @mainlandcurrent
Be the first to know
Get local news delivered to your inbox!