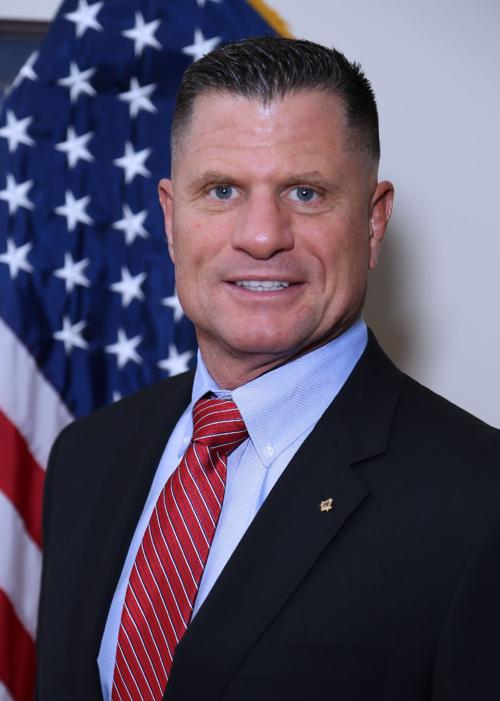 SOMERS POINT — City Councilman James Toto is seeking the Republican Party nomination for the 2nd Legislative District seat currently held by U.S. Rep. Frank LoBiondo, who is retiring.
Toto, 48, said he wants to bring common sense to Washington.
"Frank LoBiondo accomplished a lot while he was in Washington, but we have much more to do," Toto said in a phone interview Tuesday. "My number one priority would be to stay connected to the citizens of the 2nd Legislative District. As a member of the House of Representatives, my job would be to represent the voice of the people and not just the people in power." 
Toto said New Jersey's 2nd District is unique in that it encompasses tourism, gaming, farming and aviation research, among other industries.
"The people of our district are tired of the infighting in Washington and yearning for simple, common sense solutions to our problems. I am looking forward to providing a voice for all of us in Washington," Toto said in a press release announcing his run.
Toto, a supervisor in the Ocean City Public Works Department, said he is the type of guy who rolls up his sleeves and gets the job done.
"I am a blue-collar, common-sense guy," he said, adding that he is running to effect change.
"We have people in Washington making laws they do not live under. We have officials infighting and shutting down the government and putting people out of work. We have a wage freeze, and lawmakers give themselves a raise. Are you kidding me?
"Some lawmakers seem to have lost touch, and we need some common sense back in Washington fighting for our residents here in South Jersey," he said.
Toto said he is in favor of having voters decide on term limits, and that if elected, he would serve no more than three terms.
"Six years is enough time to get things done and then make way for new people with fresh ideas." 
Toto said he is in favor of U.S. energy independence, but not at the cost of possibly jeopardizing the region's tourism and fishing industries.
"I am not in favor of drilling off the coast of New Jersey," he said.
Toto is originally from Cranbury and has lived in Somers Point for 13 years. A disabled U.S. Army veteran, he served in the infantry and later psychological operations under the Special Ops Command, spending much of his time in South America in counter narcotics trafficking.
He said his duties included working with government agencies to stop the flow of drugs, as well as working with farmers who grow coca, from which cocaine is derived, to get them to grow corn and wheat.
Shortly after 9/11 Toto joined the U.S. Federal Air Marshal Service and spent six years patrolling the skies, he said.
After leaving the Air Marshal Service he managed the Robbinsville Airport. He also worked for DY Consultants as a field engineer for airport construction.
Toto holds a pilot's license for commercial planes and helicopters. He said he will use that knowledge to help the region to move toward its goal of becoming a hub for aviation research.
Toto is married and has three children.
For information email TotoforCongress@Outlook.com or follow him on Facebook.
Contact: 609-601-5197
Twitter @mainlandcurrent
Be the first to know
Get local news delivered to your inbox!