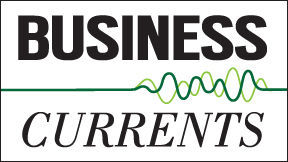 A new you, a new me and a new year full of possibility. The new year brings the feeling of new beginnings and a fresh year that has the potential and possibility to be filled with opportunity for all. With the turning of the calendar hope of our best year ever once again takes hold.
As we welcome in the new year, many of us make resolutions to be better and make better decisions and choices. This holds true in both our personal lives and in the world of business. There are always ways to do things better and differently. There have been and will always be fresh ideas to consider, new directions to explore and strategies to create.
Over my career and lifetime, I have always tried to incorporate and plan for some new ideas and activities to work into plans to make the coming year better than the last. Some of these actions have led to reaching new markets, forming new partnerships and creating fresh approaches to some business basics as well as regional economic development efforts.
I have found myself fortunate when growing areas of business and the ways in which I reach people and potential businesses that need assistance. With the third season of South Jersey Business with Joe Molineaux now airing at both live episode viewing events and on Comcast Stockton Channel 9 (Tuesdays and Thursdays at 6 p.m. and again on Saturday and Sunday at 9:30 a.m.) along with my fourteenth year of radio broadcasting on WLFR 91.7 FM (Tuesdays from 4 to 6 p.m.) the opportunity to continue to connect with people in business is strong. Add to that mix Business Currents reaching over one hundred thousand readers each and every week along with web and social media of the column and the outreach of business tips, techniques and strategies to be shared is far reaching.
Taking steps to move forward requires thinking beyond your present and our present situations. A simple way to get things going is to start with the Three O's of Possibility. They are possible "Options, Odds and Opportunities" when examining what actions you may choose to take this year in starting or growing your business.
• Possible Options — Start by identifying and listing as many options as you may have. This would include everything from major changes down to minor tweaks of your business. It is especially important to focus on additional income streams that can grow from existing products or services you offer or have offered in the past. It always surprises me that many people move away from income producing activities when times are good and fail to return to those activities when times are tough.
• Possible Odds — Calculating risk, as well as the reward, in undertaking each of the options you are considering can be the key to seeing, taking and making realistic moves to incorporating each option into your business. It has been said there is no true reward without some risk. This usually holds true for business each and every day. The best we can do is to try to take calculated risks.
• Possible Opportunities — In the past we have talked about conditions. Many of the options you identify and new ideas you generate are created based on the current conditions you have experienced or are experiencing. Trying to foresee specific conditions is tricky. Because conditions, as we all know, are constantly changing. Most businesses and industries run in cycles. If you stay up on past and present industry trends and look to other areas of the economy you may uncover real opportunities for you and your business. Take time to develop different strategies based on potential changes in the economic conditions that may occur this year. If you do you will find yourself with multiple options that you can incorporate quickly to create opportunity based on those conditions becoming reality.
There is a downside to not working on and incorporating the Three O's of Possibility. What potentially could occur is that while you sit idle in business and life others continue to move forward. Playing catch up to those exploring new possibilities can be extremely difficult. You are either working towards something better or standing by waiting for something to happen. It is as simple as deciding to move ahead or staying exactly where you are right now.
Why not take the initiative and be proactive in the new year rather than reactive to the things that will occur? The future that brings possibility is within our reach. There is no better time than today to move forward. This holds true for both the individual community member and the regional economic community as well. Collectively, we just need to believe and act like it is possible. It is a new you, a new me and a new year full of possibility.
Be the first to know
Get local news delivered to your inbox!