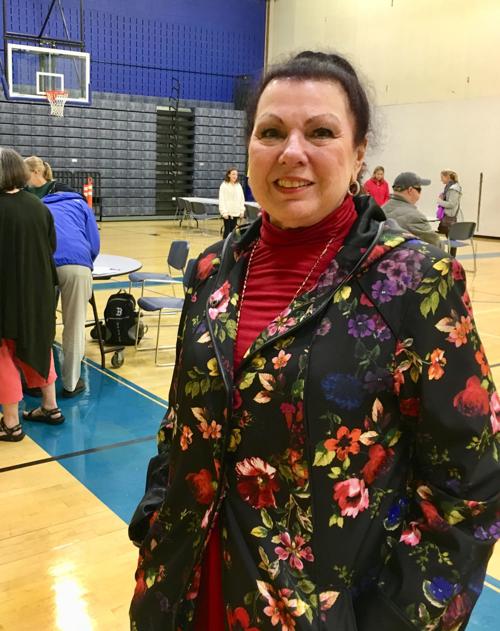 Both the Republicans and the Democrats are waiting for the write-in votes before they relax.
The battle in Northfield Ward 1 ran a bit messy in the last two weeks of the election, with the Democrats taking a negative tone and sending out mailers slamming Republican Brian Smith who served on City Council for a single term a decade ago. The Democratic first-time candidate Rick Brozosky tallied 714 votes at the polls to BSmith's 728 with mail-in and provisional ballots making the race too close for either side to claim.
Democrat Barbara Madden ran unopposed in Ward 2, getting 938 votes, and she will move into Councilman Jim Travagline's seat as the three-term councilman decided not to seek a fourth term. The seat is important as it will determine the majority on council.
Madden said while she knew she was going to be victorious on Election Day, once the polls closed and it was official, it all became quite real. "I am excited and a little nervous at the same time. I am looking forward to serving on council and joining fellow Democrats Susan (Korngut) and Frank (Perri) on council to help the residents of Northfield."
The Northfield Board of Education returned three incumbents to the board, with Deborah Levitt getting 1,618 votes, Kerrie Marrone the top vote-getter with 1,670 and Angelic Delcher garnering 1,436 votes.
Linwood
In Linwood, the Democrats gave it a shot to win a seat on City Council, with Katherine Friedman taking on Republican incumbent Todd Gordon in Ward 2. Friedman made a good showing for a first-time candidate with 592 votes, but it was not enough to unseat Gordon, who had 914 votes. Republican June Byrnes won the Ward 1 seat with 985 votes and will replace Elliot Beinfest. There were 28 write-in votes. The public question on funding for schools went down solidly with 1,099 voting yes and 1,511 voting no.
In Linwood, a Republican stronghold, 1,742 votes were cast for Bob Hugin to replace incumbent U.S. Sen. Bob Menendez, who 1,073 received votes in Linwood. Statewide, however, Menendez retained his seat. Republican Seth Grossman, running to fill the U.S. House seat formerly held by Frank LoBiondo, outpaced Democrat Jeff Van Drew 1,436 to 1,425. In the district overall, Van Drew was elected.
In the school board elections, all the candidates were unopposed with Jill Ojserkis on the Mainland Regional School Board getting 2,012 votes and the Linwood Board of Ed Donna Ziereis, (1,493), and Michelle DeMorat (1,442) will return with Steven Evinski, (1,589) a newcomer joining them.
Somers Point
Both City Council candidates ran unopposed, with Ron Meischker, 712 votes, and Howard Dill, 422 votes, returning for new three-year terms. The big race in Somers Point was for the five local Board of Education seats. They were all write-ins and those numbers would not be tallied until Wednesday afternoon. There were seven candidates seeking the five seats.
Be the first to know
Get local news delivered to your inbox!