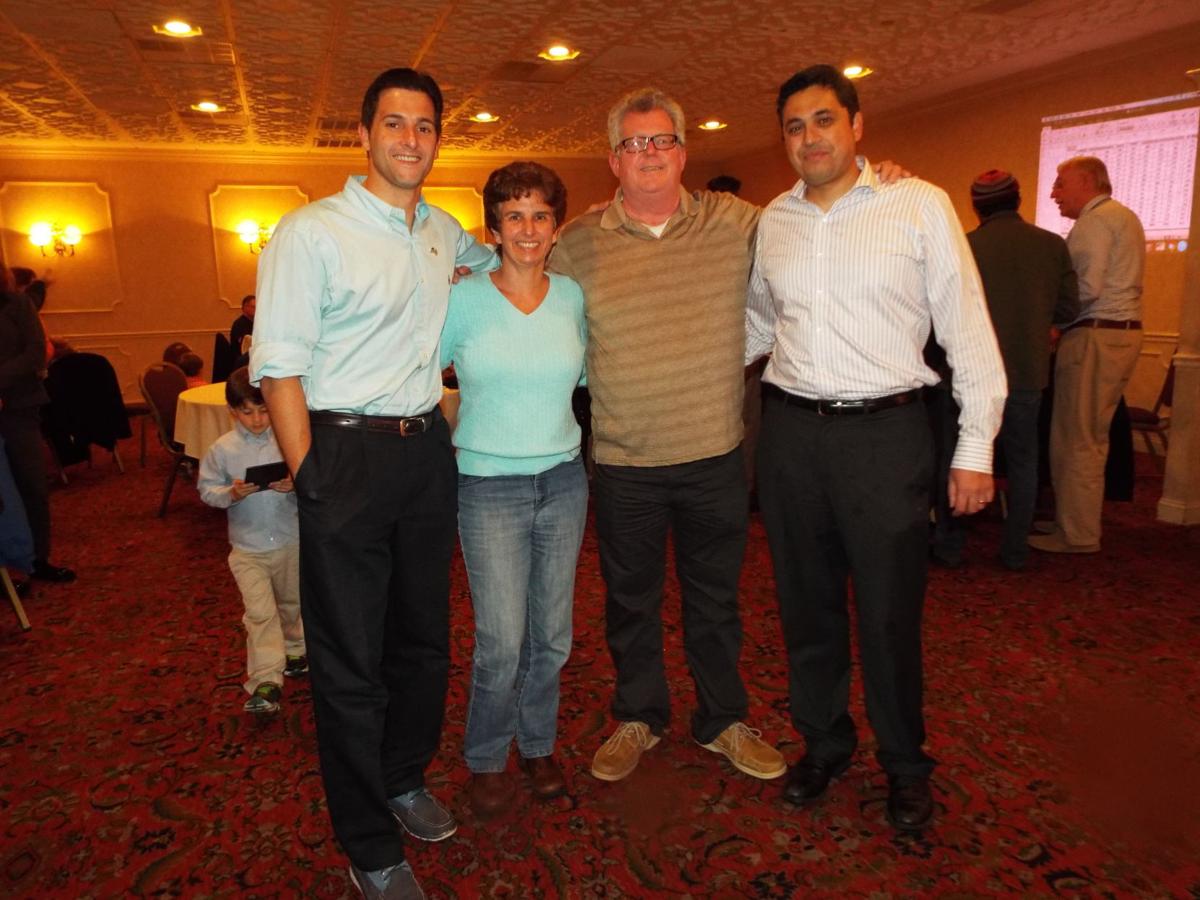 GALLOWAY TOWNSHIP — Democrats upset the Republican incumbents in three of the four races for at-large seats on the all-Republican Township Council in the Nov. 7 election.
Mayor Don Purdy and Councilmen Frank Gargione and Timothy Meadows finished seventh, sixth and eighth, respectively, in the eight-person election, according to uncertified election-night tallies. 
While the election appears to have given Democrats three seats on the currently all-Republican council, the Republicans will hold onto their majority, 4-3.
Democrat Jim Gorman led the voting, capturing 4,507 votes, or 13.98 percent of the total. Frank Santo was next with 4,306 votes (13.36 percent), followed by Mary Crawford with 4,211 (13.06 percent).
Republican Robert Maldonado was the lone incumbent to be re-elected. He finished fourth with 3,952 votes, or 12.26 percent of the total.
"The people aren't happy," said Purdy, who has been mayor since 2012, speaking from Fred and Ethel's Restaurant in Historic Smithville.
Meadows said he wasn't feeling comfortable about the election.
"If you start to feel good about something, then you lose it," he said. "I have not been overly confident."
Maldonado said his team worked hard to keep a positive image.
Meanwhile, the Democratic Party challengers were celebrating the upsets.
"I feel great," Gorman said Tuesday evening from Gourmet Italian Cuisine, where the Democrats held their campaign-night headquarters. "I hope it holds together. The people said they want a change."
Gorman first served on council in 2007. He worked for the Golden Nugget for 30 years.
Crawford, the Go Green Galloway chairwoman and past president of the Galloway Township Business Association, echoed his comments.
"It seems to be that the people want a change," she said.
Challenger Walead Abdrabouh, a Democrat, captured 3,866 votes, or 11.99 percent, finishing fifth.
In the Galloway Township School District voting, incumbent John W. Knorr led with 3,635 votes. He was followed by challenger Sherri Parmenter (3,528) and incumbent Michael Greb (3,264) in the race for three three-year seats. Board President Ernest D. Huggard finished last with 2,208 votes.
James Gentile won an uncontested race for election to serve the remaining two years in his term. He captured 4,372 votes. Gentile was appointed by the board in January to fill the term of a candidate who won election in November, but chose not to serve her term.
Margaret M. Guenther ran uncontested in her race to retain her seat on the Greater Egg Harbor Regional School District Board of Education. She captured 4,529 votes.
All election totals will not become official until mail-in votes are counted and the results are certified by the Atlantic County Board of Elections.