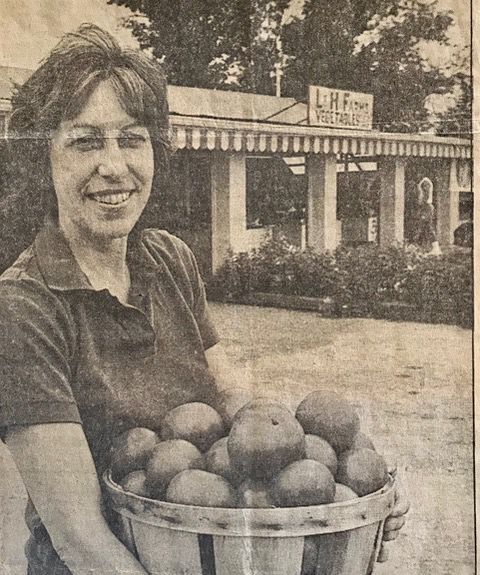 Welcome to History Notes, our weekly feature that looks at Egg Harbor Township history. Each week we get a chance to learn or reminisce courtesy of Lynn Wood of the Greate Egg Harbour Township Historical Society, who shares early photos of places in Egg Harbor Township with our readers.
Barbara Handson who worked at the L&H Farm Market from 1981-1990. The market, owned by Ina Jeffries, was located on the corner of Blackman Road and Ocean Heights Avenue. The Handsons grew the vegetables at their farm on Somers Point-Mays Landing Road, then sold them at this location.
Community Garden: There are raised beds available for planting vegetables or flowers. Perfect for youth groups or individuals.
Please email GEHTHSmuseum@aol.com for more information on the community garden, membership or personalized bricks on the walkway.
Museum hours are Sundays from 1-3 p.m. unless inclement weather or a holiday.