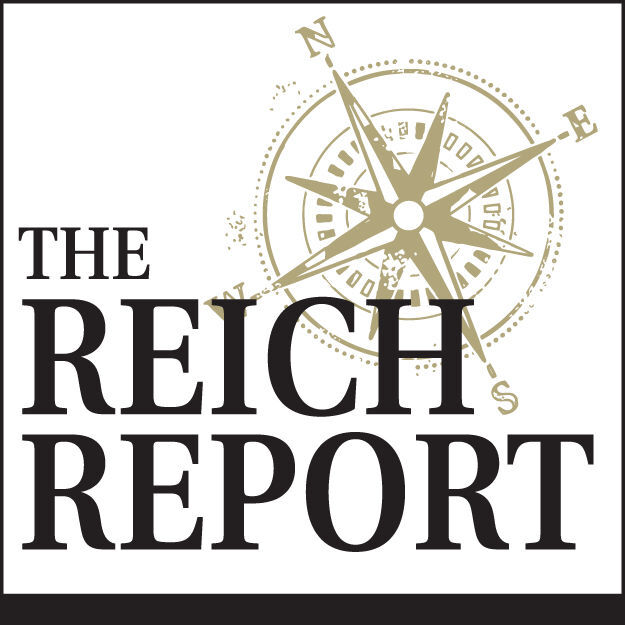 First, let me start off by saying I love Roth IRAs. The younger you are the better Roth IRAs potentially look. The same goes for people who don't need the money and would like to leave it to future generations. There are very few more effective options for transferring wealth. Roth IRA conversions are a hot topic right now because many investment accounts may be down this year due to the recent market declines. But like everything in life, there are downsides to every decision, and today we will explore what some of those downsides are.
Let's start off be recapping what a Roth IRA is. A Roth IRA, unlike a traditional IRA, which gives you a tax deduction at the time of deposit, provides no tax break when you make the deposit, but grows tax deferred and can be accessed tax free in retirement. With a Roth IRA, there is no deduction upfront, but it's tax free on the back end. A traditional IRA has an upfront tax break (subject to limits) but is taxable on the back end. The reason I love a Roth IRA for younger people is that while they are giving up the tax deduction today, the value of that deduction may be limited because typically the younger you are the less you earn and therefore the less you pay in taxes today anyway. So if I was 25 years old and made $40,000 per year, a traditional IRA contribution of $5,000 might save me $600 in a 12% tax bracket. If I put that money into a Roth IRA instead, while I may lose the $600 tax break today, all of the future value of approximately $157,000 (assuming a 9% annual return for 40 years) would be tax free. If you took that out in a lump sum at age 65, the taxes from the traditional IRA would most likely be a lot more than $600 regardless of where tax rates are in the future. Therefore, a Roth IRA can be such a great savings vehicle. The same goes for retirees who are in a low tax bracket and want to pass along money to heirs.
The IRS also allows you ro convert existing traditional IRAs to Roth IRAs provided you pay income taxes in the year of the conversion. People use this as a planning opportunity to use current low tax rates to shift assets that would otherwise be taxable to their heirs to a tax-free inheritance. While this can be a great planning option for transferring assets, it isn't without issues.
One of the issues with Roth conversions today is that unlike a few years ago, once you elect to do a conversion, it cannot be undone. So if tax rates are lower in the future (however unlikely that might seem), or the value of the account that you are converting is lower due to market declines, once you elect to convert, it is permanent.
An often-overlooked issue with a Roth conversion is that the value of the converted assets may affect your capital gains tax rate. The tax rate you pay on capital gains is a function of your taxable income (currently 0 to 20%). If your income is low enough, you might not pay any taxes on your capital gains, but if you convert a large amount of traditional IRA assets to Roth IRA assets in a single tax year, that capital gains tax rate could go from 0% to 20% which could result in a lot of taxes you didn't intend to pay. Worse, if you convert enough money, you could even trigger the 3.8% Medicare surtax, making your capital gains taxed as high as 23.8% from 0%. That is a huge cost that must be factored into your decision to convert a traditional IRA to a Roth IRA.
It is important to contact your tax advisor to do a detailed analysis of the tax effect of converting to a Roth IRA before you actually do the conversion. If you are contemplating a Roth IRA conversion and would like help figuring out if it's truly right for you, feel free to reach out, and we can help you decide.
T. Eric Reich, CIMA, CFP, CLU, ChFC is president and founder of Reich Asset Management and can be reached at 609-486-5073 or eric@reichassetmanagement.com.
Securities offered through Kestra Investment Services, LLC (Kestra IS), member FINRA/SIPC. Investment advisory services offered through Kestra Advisory Services, LLC (Kestra AS), an affiliate of Kestra IS. Reich Asset Management, LLC is not affiliated with Kestra IS or Kestra AS. Neither Kestra IS nor Kestra AS provides legal or tax advice. The opinions expressed in this commentary are those of the author and may not necessarily reflect those held by Kestra Investment Services, LLC or Kestra Advisory Services, LLC.
This is for general information only and is not intended to provide specific investment advice or recommendations for any individual. It is suggested that you consult your financial professional, attorney, or tax advisor with regard to your individual situation. Comments concerning the past performance are not intended to be forward looking and should not be viewed as an indication of future results.