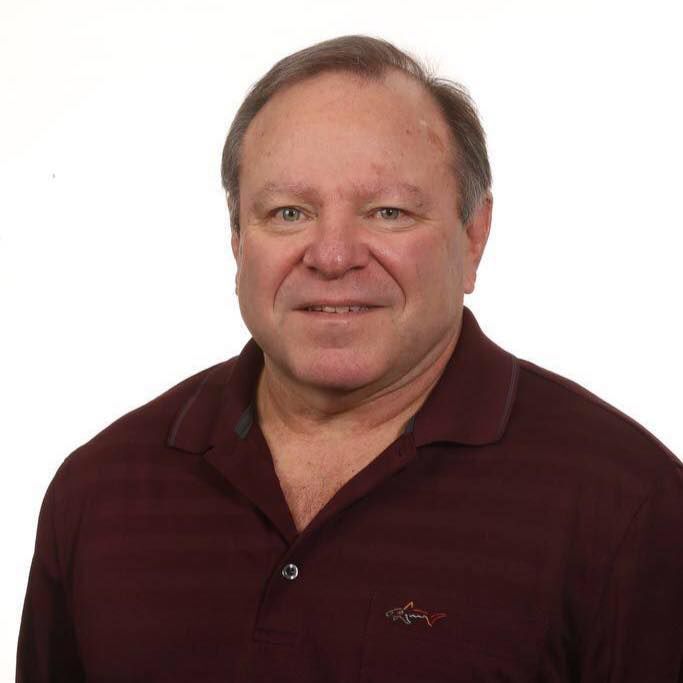 EXTRA POINTS COLUMN FOR THIS WEEK
Editor's Note: We are excited to bring back our Sports pages in all of our publications, and we are particularly excited to welcome Dave Weinberg to our team with his column Extra Points. As many of you know, Weinberg is a newspaper and sports writing veteran, working for The Press of Atlantic City for more than three decades. He also has his own online blog and podcast — check out how you can access those at bottom of column. In Extra Points, Weinberg will cover many aspects of sports, whether it's his thoughts on the Philadelphia Eagles or his alma mater, Appalachian State, but the column will mostly focus on local sports, including high school, MMA and boxing, particularly when live professional events return to South Jersey. If you have something you would like to have included in our Sports pages — or even Dave's column — please email Scott Cronick at scronick@pressofac.com. So please check out Dave Weinberg's Extra Points. We know you will be as happy to have him delivered to your doorstep as we are.
This must be the month for ending losing streaks
Wildwood High School's football team ended a six-year, 47-game slump two weeks ago with a 30-6 victory over Lindenwold. On Saturday, Oct. 24, Rutgers University beat Michigan State 38-27 after suffering 21 consecutive Big Ten losses.
A number of former local high school standouts contributed to the Scarlet Knights' first win over a conference opponent since 2017. Senior wide receiver Bo Melton (Cedar Creek) had an impact on offense and special teams. Melton, whose brother Max made his college debut as a freshman defensive back Saturday, caught four passes for a team-high 50 yards, broke loose for a 39-yard kickoff return and also recovered a fumble on a kickoff. Sophomore linebacker Mohamed Toure (Pleasantville) sparked the defense with two sacks, including a strip sack that set up a Rutgers touchdown. Junior running back Isaih Pacheco (Vineland) scored two TDs and tallied 98 total yards from scrimmage.
It was an encouraging start for coach Greg Schiano in his return Rutgers, but I was much more impressed with Wildwood's win Oct. 18.
The Warriors' win was a long time coming. The last time they were able to celebrate was late in the 2014 season, when they beat Pleasantville 22-6 in a state consolation game.
To put it in perspective, their last victory came when Barack Obama was midway through his second term as president, Chip Kelly was in his second second season as the Philadelphia Eagles' coach, and everyone was still thawing out from participating in the ALS Ice Bucket Challenge.
Talent has never been a problem for the Warriors as much as a lack of depth. Wildwood routinely has fewer than 20 players in uniform for games, and almost everyone plays both ways. For example, brothers Ernie and Dom Troiano play quarterback and wide receiver, respectively. They are also the Warriors' safeties on defense.
Senior running back/linebacker Miguel Claudio, who scored on a 54-yard touchdown run against Lindenwold, also never left the field — even at halftime — in that game. During intermission, he was named Homecoming King.
It was a just reward for those practices in the sweltering summer heat, for the times when they found themselves on the short end of lopsided scores, of watching a running clock tick off during another embarrassing defeat.
Victory tasted as sweet as the salt water taffy sold on the Wildwood Boardwalk.
Eagles are awful … but could they win the division?
Wildwood's performance was definitely more impressive than the Eagles' 22-21 win over the Giants on Thursday, Oct 22.
The game lived up to my expectations, which were about as low as the tide at Trenton Avenue beach in Cape May earlier that day. Both teams reinforced the claim that the NFC East is the worst division in football … and it's not close.
That notion was proven again Sunday, Oct. 18, when Washington (2-5) manhandled the dreadful Cowboys (2-5) 25-3. As a result, the Eagles (2-4-1) lead the division entering this Sunday's game against Dallas at Lincoln Financial Field.
I don't think the Eagles will win any of their remaining nondivision games — at Cleveland, Seattle, at Green Bay, New Orleans, at Arizona — but they might not have to in order to make the playoffs. A record of 6-9-1 or even 5-10-1 could be good enough.
Again, diehard fans will praise the Eagles for their comeback against the Giants, but the late-game heroics wouldn't have been necessary if quarterback Carson Wentz had played better at the outset, if coach Doug Pederson's play-calling hadn't harkened memories of the time Rich Kotite went for 2 because the rain had smeared his play chart, if placekicker Jake Elliott hadn't turned into Ray Finkel.
Alma Mater performance makes me reminisce
I got a much bigger kick out of watching my alma mater Appalachian State put a 45-17 beatdown on Arkansas State that same night.
As an App State grad (Class of 1980), it thrilled me to see the Mountaineers dominate at Kidd Brewer Stadium, otherwise known as "The Rock." I was also surprised to see fans in short sleeves in the stands. What I remember most about those days in Boone, North Carolina, was that it started snowing in October, and you didn't see grass — at least the kind on the ground, remember it was the late 1970s — until mid-April.
Of course, as my wife just reminded me, it's been over 40 years since I was living in Gardner Hall, walking to class in my Earth shoes, typing term papers on an actual typewriter and being entranced by Southern girls wearing Add-A-Bead necklaces and talking with knee-buckling accents.
Trust me Rutgers, you don't want any part of App State.
Blackjacks' demise may be greatly exaggerated
Don't throw away those Atlantic City Blackjacks jerseys just yet.
The newly formed Indoor Arena League currently lists the Blackjacks among three former Arena Football League franchises that are scheduled to begin play in 2021, along with the Detroit Drive and Tampa Bay Storm.
The Blackjacks played one season (2019) in the Arena Football League before the AFL shut down due to financial difficulties. They posted a 4-8 record in their only season while averaging a respectable 5,430 fans per home game at Jim Whelan Boardwalk Hall, including 6,685 for their final two games.
Officials with the Blackjacks and the Chicago-based IAL could not be reached for comment. Here's hoping it happens. I thought the Blackjacks had made some inroads in the community before being forced to cease operations. Stay tuned.
David Weinberg's columns can also be found on his Dave Weinberg Extra Points Facebook page, as well as on 973ESPN.com. His podcast, Dave Weinberg's Tequila and Touchdowns, can be heard on Anchor, Facebook and Twitter. You can also hear him 5:10 p.m. every Tuesday at Newstalk 1400-AM WOND and WONDRadio.com on Off the Press with Scott Cronick and at 5:35 p.m. Wednesdays for his Beat The Degenerates appearance on Cronick's show. His Weinberg Wednesday segment airs 6:15 p.m. weekly on 97.3-FM ESPN.