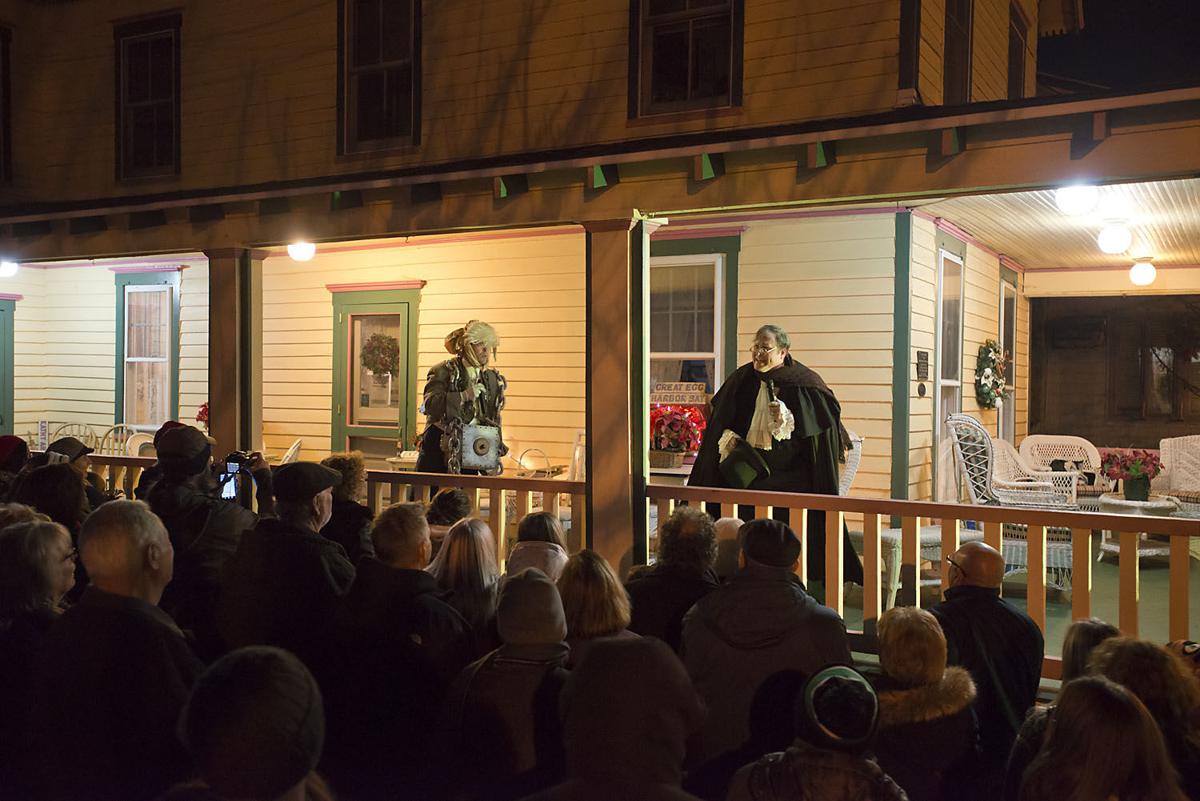 SOMERS POINT — The Somers Point Unique Experiences Club LLC is proud to announce the return of the annual Somers Point Porch Performances to take place 6 p.m. Dec. 4 at 37 Somers Ave.
The Riddlesbrood Players will present an original, and a bit quirky, take on Charles Dickens' "A Christmas Carol." Treat yourself and your family to this fun, outdoor opportunity to celebrate the holidays with this classic tale. There will be holiday music, sparkling sets and special effects tied together by a high-spirited cast dressed in lavish costumes to bring this tale of 19th century London to life. And to add to the merriment, they've added a dollop of humor sure to tickle a smile from the crotchety old Scrooge himself.
The performance will be staged as separate acts on various porches in the Bayfront Historic District. Act One will take place at 37 Somers Ave., and then will continue to three other, close-by porches in the Historic District for the other acts. The evening will culminate outside at Gregory's Restaurant, 900 Shore Road, where light holiday refreshments will be served.
Also happening the first week in December will be a number of holiday themed events, including a performance by Hampton Brass Quartet featuring Christmas carols at Gregory's from 7 to 8:30 p.m. Thursday, Dec. 2, the Christmas Parade that will be held throughout Somers Point starting 6 p.m. Friday, Dec. 3, along with a Christmas Mart and Tree Lighting ceremony that will be held at the Somers Mansion on Saturday, Dec. 4. The Christmas Mart will be held from 10 a.m. to 5 p.m., featuring crafters, food vendors and chance to meet Santa and more. Tree lighting and carol singing will take place at the Mansion at 5 p.m.
Great Bay Gallery, 829 Bay Ave., will join in the fun by offering an open house complete with refreshments on Saturday Dec. 4 from 11 a.m. to 6 p.m. Framed original art is available at discount prices as well as shabby chic signs of shore towns and iconic businesses, notecards and prints of Ocean City and Somers Point, perfect for gifts
Sponsors for these events include the Somers Point Arts Commission, the Somers Point Business Association, the South Jersey Jazz Society, Dennisville Fence, the Patriots of the Somers Mansion, the City of Somers Point, Gregory's Bar and Restaurant and Great Bay Gallery.
All the events are free and all are welcome to attend. For more information call 609-233-1820.