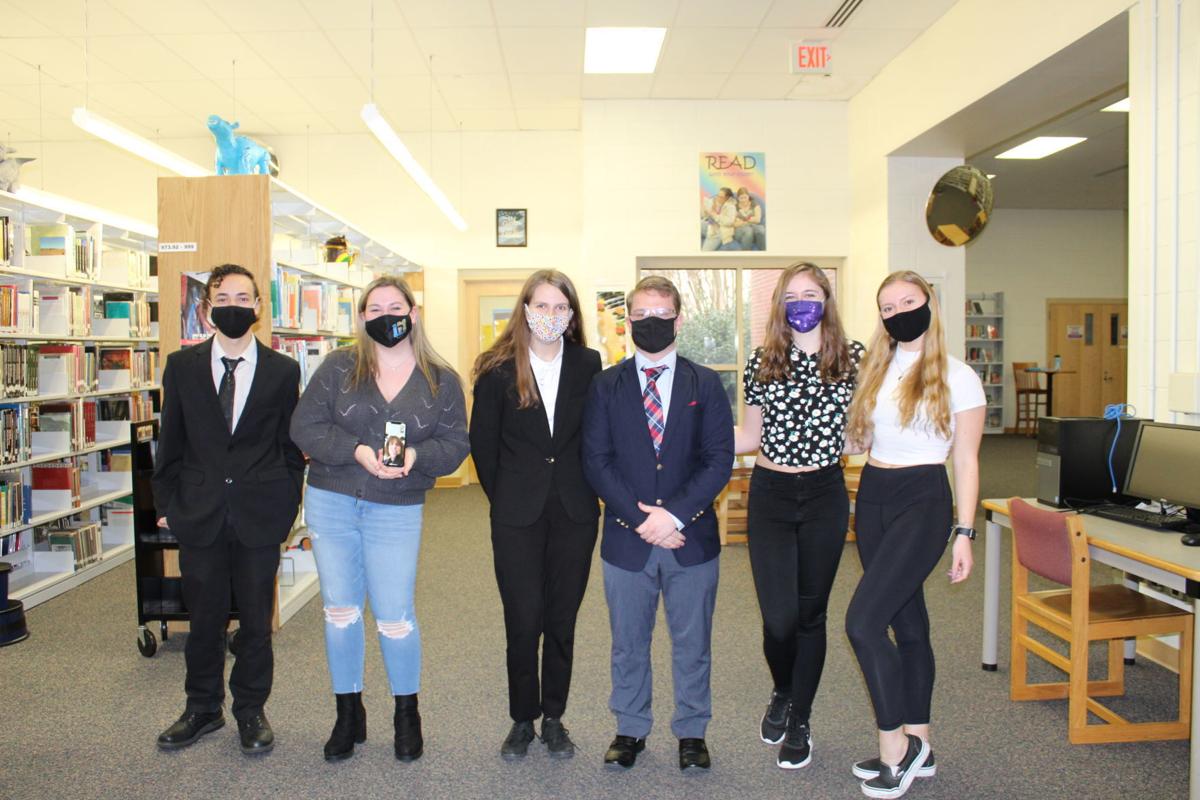 LOWER TOWNSHIP — With just six members and in the midst of a pandemic, Lower Cape May Regional High School took home the title of state Mock Trial champion for the first time in 25 years.
"We've just been overwhelmed with the support that we've gotten from the school, and we're just so happy," said senior team member Nikolas Frey, 18.
Frey and his teammates, Holly Karavanas, Liv Longshore, Elise Heim, John Payne and Anya Davids, were coached this year by Barbara Bakley-Marino.
The team, which last year made it to the second round of the state finals, this year beat out 195 others from across New Jersey in the first all-virtual Vincent J. Apruzzese Mock Trial Competition hosted by the New Jersey State Bar Foundation.
Lower Cape May Regional defeated West Morris Mendham High School of Morris County on March 18. Colts Neck High School of Monmouth County placed third.
New Jersey Supreme Court Chief Justice Stuart Rabner and retired Passaic County Superior Court Judge Marilyn C. Clark presided over the championship round.
This year's Mock Trial was a constitutional case involving the Fourth Amendment, which prohibits unreasonable searches and seizures.
Bakley-Marino said Lower Cape May Regional's team beat the odds, having just enough members to argue the case on both sides.
"You need six members to compete. I think that is very difficult for someone of that age to be able to take an issue and argue successfully both sides in the same day in front of judges," she said. "You may be a cop in the morning and then an arrestee in the afternoon. So it took a lot on the kids' part to stay in character when they were taking on another persona."
Adding to the difficulty was the virtual aspect of the competition.
"It's definitely the most unique and interesting year from a team perspective," said Frey, who has competed all four years. "We started out over summer really not knowing what was going to happen. Getting started was a little like, 'Oh my gosh, how is this going to work?'"
Practices began in the fall in person, but the team decided that to compete virtually, they had to practice virtually.
"It was definitely weird at first, kind of just like what real lawyers were dealing with," Frey said.
He said that, just like in real courtrooms, the lawyers in Mock Trial learn to use the space during a trial, from body language to where they are standing.
"It's all a performance, and every little thing counts," Frey said. "So removing that aspect, removing the being there in person, it changes how you have to approach your case."
After winning the county competition in January against Cape May County Technical High School, Lower Cape May Regional beat Mainland Regional and Kingsway Regional on its way to the state championship.
Bakley-Marino, who has been on and off with the program at Lower Cape May Regional for 30 years, said she was set to retire from coaching at the end of last year but agreed to do it this year to keep a promise to Frey's mother, who died last spring.
"It's obviously what every coach wants for their team, to be the best in the state," she said. "The work that I put in was consistent with the amount of dedication that (the students) have every year."
Frey said he hopes the school's win will be a boost to the Mock Trial team next year.
"It's my hope that seeing the success that we've had at LCMR, moving forward there's going to be a lot of kids who are excited to get involved," he said.
Lower Cape May will represent New Jersey in the first virtual National High School Mock Trial Championship May 13-15.
Principal Larry Ziemba said the high school is proud of its Mock Trial team becoming state champions.
"This year's team is a special group of students who have worked numerous hours together to make this happen. Congratulations to all the team members and Mrs. Bakley-Marino for winning the title, and the best of luck competing in the national tournament," Ziemba said.