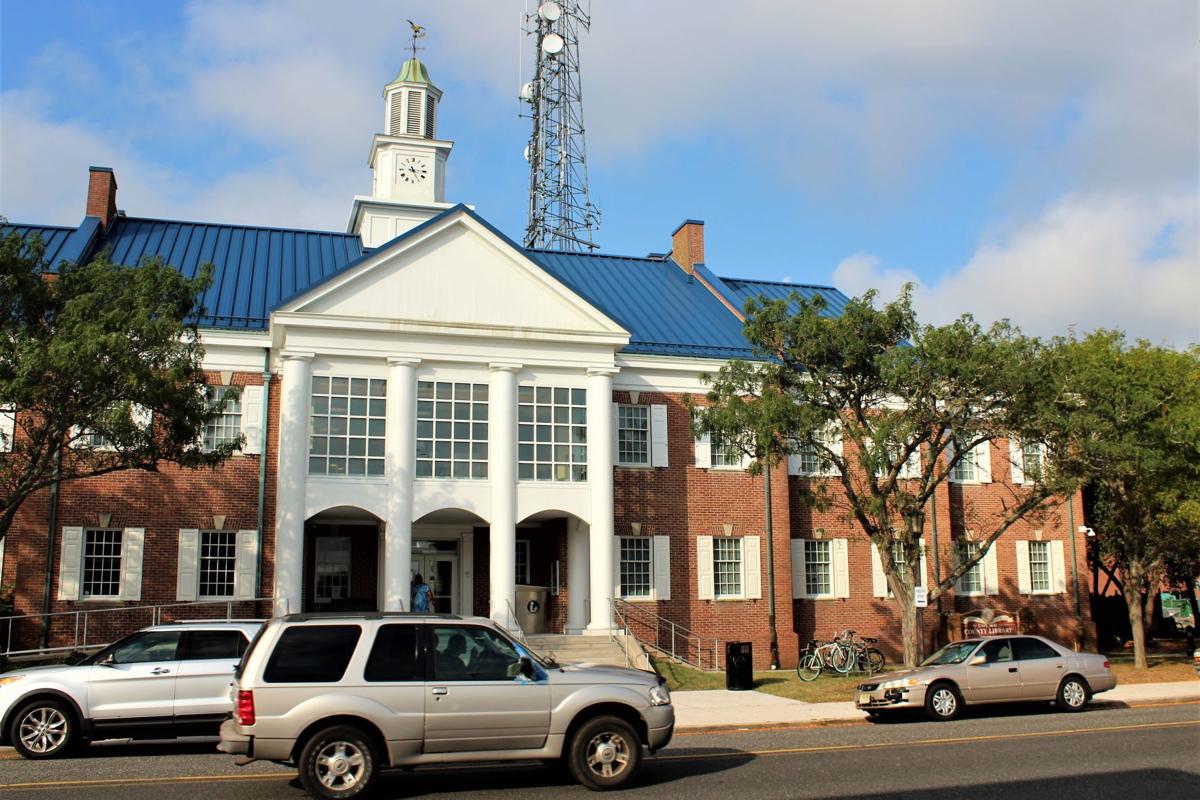 The Cape May Court House Library will celebrate the 50th anniversary of its current building by hosting activities for visitors of all ages. Beginning Monday, Sept. 13, members of the public are invited to visit the Court House Library to participate in the Golden Ticket Scavenger Hunt, engage with the library's historical displays, and write a love letter to the library. The weeklong celebration will conclude on Saturday, Sept. 18 from 1 to 3 p.m. with a closing ceremony and the burial of the Court House Library Time Capsule. The rain date for the closing ceremony and time capsule burial will be held from 1 to 3 p.m. on Saturday, Sept. 25.
The Cape May Court House Library building was dedicated in September of 1971 as a County Library-Office Complex. The basement was home to a public meeting room, a children's section, and additional book storage. The first floor housed the main portion of the library, while the second floor was briefly inhabited by several Cape May County administrative offices, including the Clerk of the Board, the County Treasurer's office, the County Superintendent of Schools, and the County Engineer's office. Once settled in its new home, the County Library system continued to expand.
This weeklong celebration is open to the public and no registration is required. In-person activities and other learning opportunities will be accessible during the library's normal hours of operation from Sept. 13 to 18. To view the library's hours, visit CMCLibrary.org.
"The Cape May County Library is a jewel in our community," said Cape May County Commissioner E. Marie Hayes, liaison to the County Library. "We invite the public to help celebrate this momentous anniversary with these fun activities, which should be great for the whole family."
The Rixey family is going to contribute photos memorializing the opening 50 years ago. Joseph W. Rixey Jr. was a Cape May County Freeholder from 1963 to 1971, and he was one of the elected officials for the County when the Cape May County Library first opened. Rixey also opened Rixey Real Estate in 1967, which operates currently as the oldest real estate office in Middle Township.
The Cape May County Library operates branches in Cape May City, Lower Township, Wildwood Crest, Cape May Court House, Stone Harbor, Upper Township, Sea Isle City, and Woodbine. The library has books, audio books, downloadable eBooks, video games, music, magazines, and movies. Thursday and Friday bookmobile services are temporarily on hiatus.