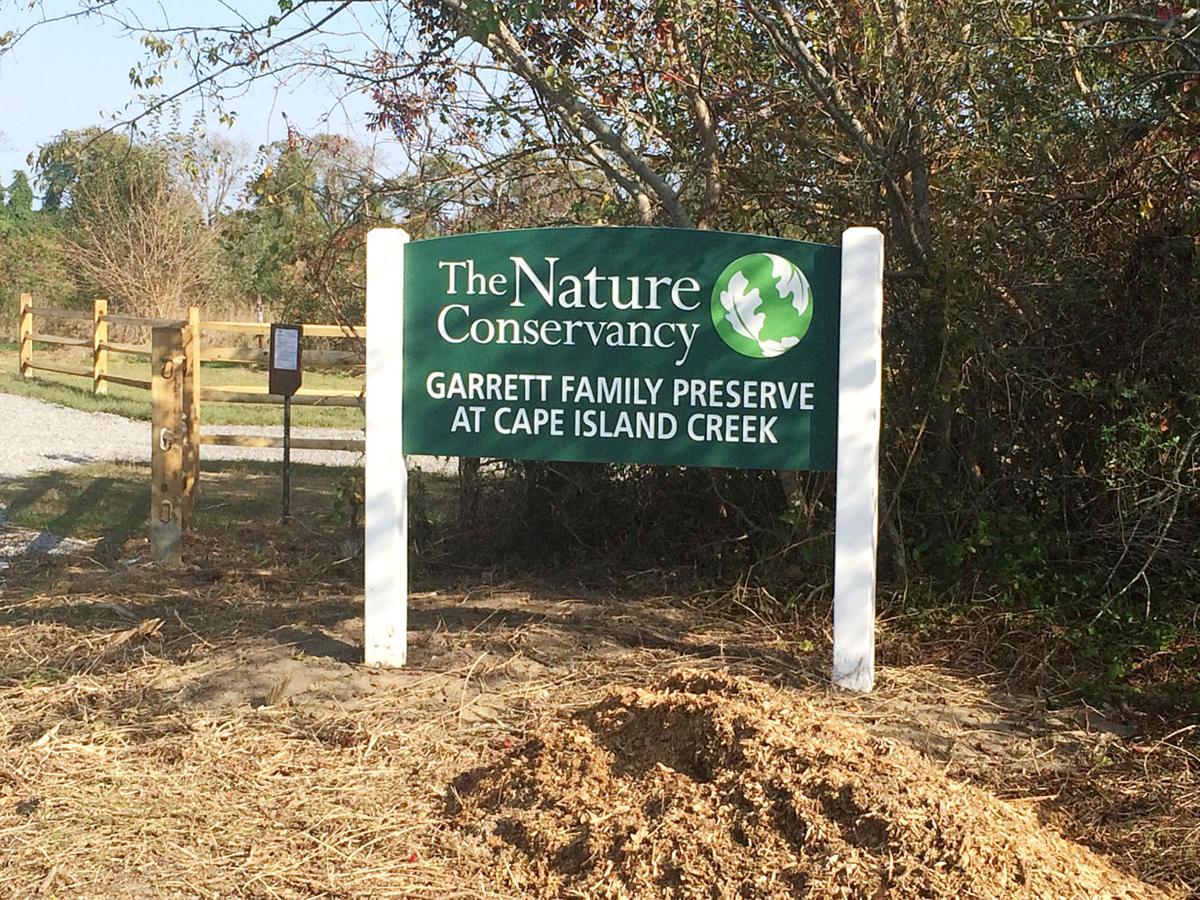 CAPE MAY — The city was awarded a $10,000 grant to support an open space and resiliency project and will be used for conducting a study around Cape Island Creek to identify the causes of nuisance flooding and develop a citizen early warning system in order to reduce property loss.
This funding is provided as part of Atlantic City Electric's Sustainable Communities Grant Program, which was launched earlier this year to support open space preservation, improvements to parks and recreation resources, environmental conservation and innovative community resiliency projects. Atlantic City Electric, together with its program administrator Sustainable Jersey, have chosen 11 local municipalities to receive $75,000 in funds.
"The City of Cape May is pleased to receive a $10,000 Sustainable Jersey grant to investigate nuisance flooding at Cape Island Creek," stated Cape May City Mayor Chuck Lear. "The area of immediate focus will be the City's Lafayette Street Park, thus representing the first study of this type on an inland tidal waterway. The study's findings will be presented to City Council and may form the basis for a broader consideration of ways to understand mitigation of nuisance flooding and development of future resiliency improvement projects in the City. We are excited at the prospects of engaging the community from elementary school children and their families to our year-round residents and second homeowners."
"We have a strong commitment to protecting and preserving the environment in the communities we serve. Through our new Sustainable Communities Grant Program, we are helping our communities conserve critical open space, support recreational opportunities and build resilience in the face of a changing climate," said Melissa Lavinson, senior vice president of Governmental and External Affairs for Pepco Holdings. "I commend our community partners and our local leaders for their commitment to sustainability and for the innovative ideas and projects that we are so proud to support. Because, we know that healthy environments equal healthy communities"
"These grants will encourage municipalities to complete important environmental stewardship and resiliency projects that will make our communities better. Funding sustainability initiatives at the local level will have a ripple effect that will benefit us all," said Randall Solomon, executive director of Sustainable Jersey.
Atlantic City Electric's Sustainable Communities Grant Program will provide up to $75,000 in grants annually to fund open space and environmental projects and resiliency projects across the company's South Jersey service area. The program will provide grants of up to $10,000 each to municipalities for projects focusing on open space preservation, improvements to parks and recreation resources, and environmental conservation. The company also will provide grants of up to $25,000 to support resiliency projects.
Be the first to know
Get local news delivered to your inbox!