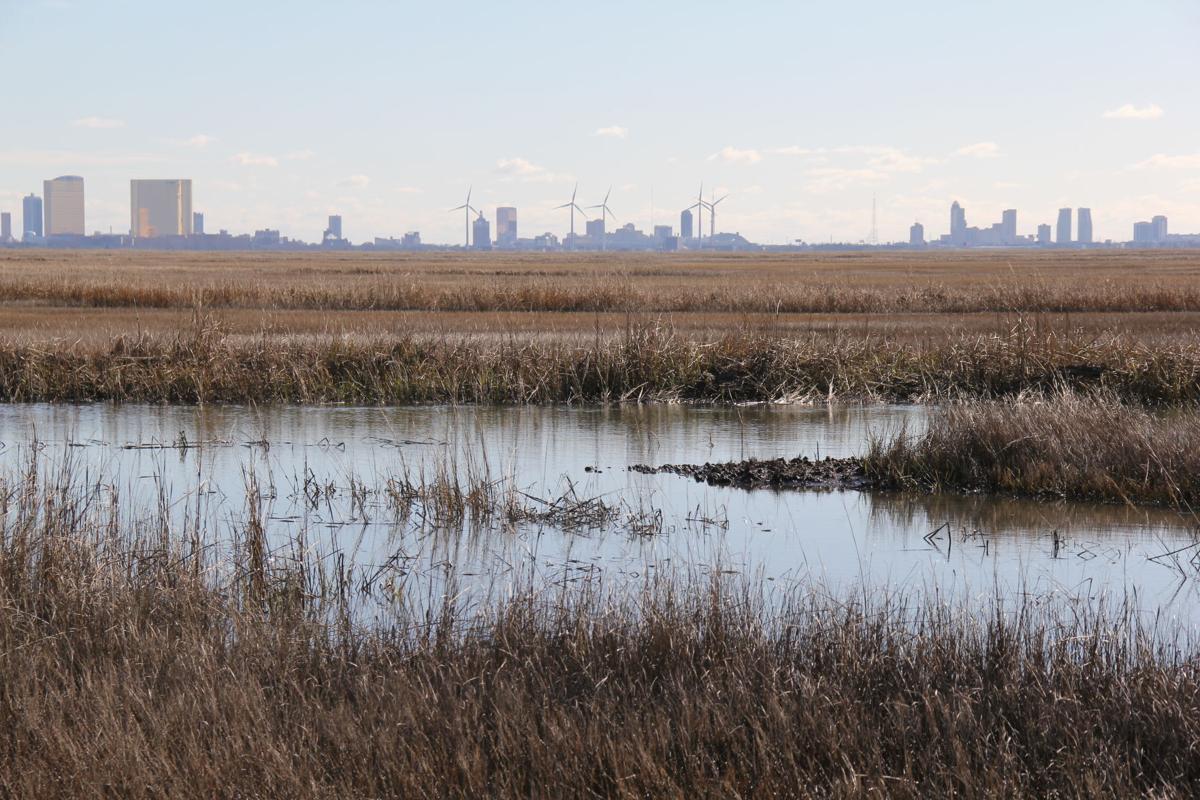 The ocean and beach give us great satisfaction. Occasionally, that idyllic setting is beset by strong storms and nuisance flooding. Climate change, fueled by more carbon and moisture-driven energy in the atmosphere, is a major challenge for our time. There is hope that the ocean and estuarine systems, the same ones that we have pushed to the brink of disaster, may still be part of the overall solution. The Surfrider Foundation supports what is known as the Ocean-Based Climate Solutions Act of 2020. Unfortunately, this act was not successful on its first rollout in the fall congressional session. It is both beautifully simple and bracingly bold. It is time for boldness to bring back the beautiful simplicity of a healthy ecosystem.
The act is comprehensive and ambitious legislation that seeks to leverage the ocean's potential in the fight against climate change. It promotes offshore renewable energy, a ban on new offshore oil and gas drilling, protecting "blue carbon" storage, supporting climate-ready fisheries, expanding marine protected areas, improving ocean health, and setting aside 30% of our oceans for marine habitat. By implementing a full suite of ocean-based climate solutions, this legislation would help frontline communities most at risk in the face of climate change increase the resilience of our ocean ecosystems and help put the United States back in a leadership role in the global effort to fight the climate crisis.
This act proposes the following:
• Transitioning to a clean energy economy by reducing greenhouse gas emissions associated with ocean sectors and increasing ocean-based renewable energy; helping us to move away from fossil fuels and protect the ocean and coastal habitats that are important to healthy fish, marine wildlife and coastal economies. Ocean-going shipping and fishing vessels would be evaluated and incentivized to become more efficient.
• Promoting coastal resiliency and adaptation to protect our coasts and communities from the climate impacts we can't avoid. It authorizes investment in coastal restoration and resilience in a win-win-win set of strategies for economy, jobs and environment. It also requires a coordinated federal response to support the voluntary relocation of communities impacted by sea level rise.
• Improving ocean protection by identifying and promoting Marine Protected Areas. In a similar way that we protect areas on land, this will help protect biodiversity while lessening the effects of climate change.
• Supporting climate-ready fisheries. This bill supports the development and implementation of strategies to improve the management of fisheries in a changing climate and also helps to promote U.S. seafood sourced from environmentally and climate-friendly fisheries. This takes into account some shifting fish stock availability, promotion of lesser known but well managed native species, or marketable invasive species.
• Tackling ocean health issues by addressing health challenges of ocean acidification and harmful algal blooms, both of which cause significant harm to the U.S. seafood, recreation and tourism industries as well as human communities, ocean wildlife and ecosystems.
• The bill would strengthen U.S. leadership in international ocean governance at a time when transboundary pressures on our ocean demand a coordinated response. These actions would both strengthen U.S. security and promote a resilient global ocean for the 21st century. This includes ratification of the United Convention on the Law of the Sea to further our environmental, social and economic goals regarding international fisheries management while improving our ability to engage in disputes over navigational rights, treaty interpretations and military exercises in coastal areas.
A very simple yet profound part of this proposal is the explanation of "blue carbon." This is a major beneficial aspect of the struggle against climate change. Blue carbon ecosystems, like salt marshes, marine plants and sea grasses etc. absorb carbon dioxide at up to four times the rate of trees and other terrestrial plants. When healthy, these systems help reduce flooding and erosion while providing a nursery for marine life. Phytoplankton may be the most valuable and indispensable plant life of all; accounting for about half of the photosynthetic activity and half of the oxygen production on Earth, yet comprising only 1% of global plant biomass. This bill supports efforts to understand, map, protect and restore these ecosystems, with priority for projects that would protect fish and wildlife habitat and benefit lower income communities. Federal cooperation would be improved and much needed funding would be secured for the protection and restoration of these critical habitats. A grant program would be established for wetlands restoration that would sequester CO2 and reduce methane emissions, with a goal of restoring 1.5 million acres of coastal wetlands over 10 years.
It is anticipated that this legislation will strengthen, clearly define and protect our fisheries in a more sustainable way, far into the future. Supported by the Surfrider Foundation, this bill deserves a robust understanding of the precious nature of our ocean, coasts and estuarine systems.
Please also consider supporting the many initiatives of South Jersey Surfrider, a very active local group. You can find out more on their website at southjersey.surfrider.org, or Facebook at Surfrider Foundation South Jersey. Surfrider is also national and international at surfrider.org.
Go Green Galloway is a volunteer organization dedicated to reducing the carbon footprint of Galloway through the promotion of energy efficiency and conservation, environmental education and the implementation of sustainable practices. We always welcome new volunteer members. Contact us at gogreengalloway12@gmail.com or call Mary at 609-742-7076. Also be sure to like our Facebook page.