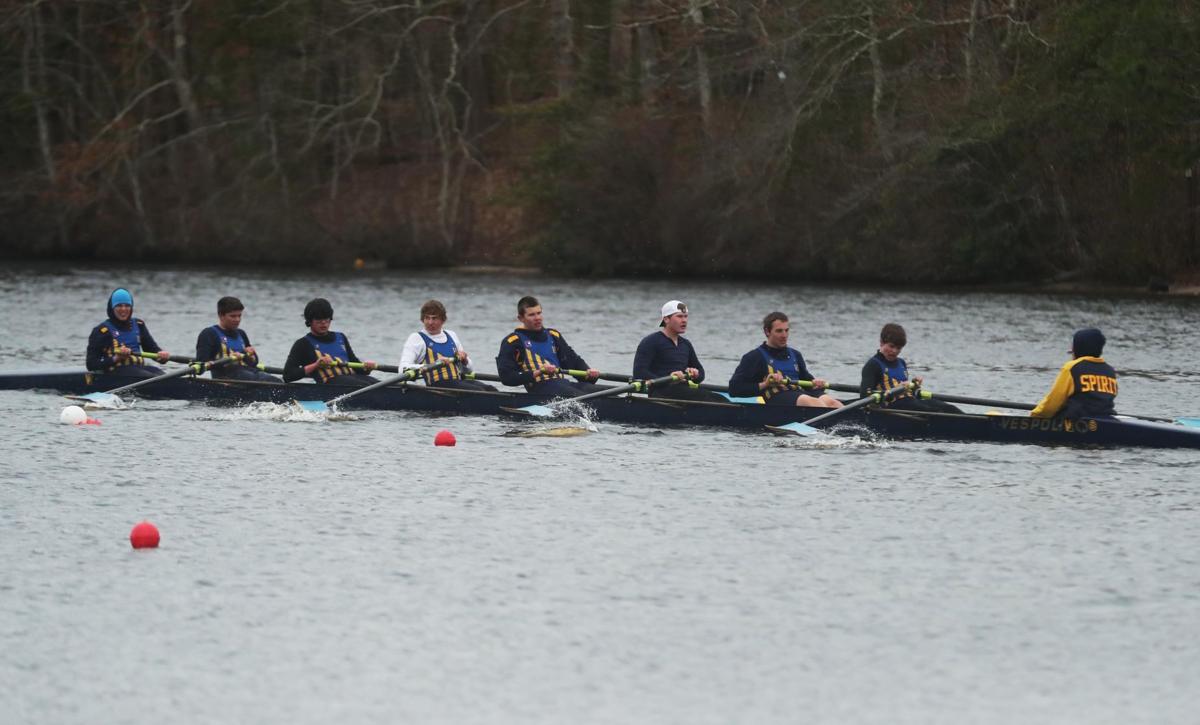 The Holy Spirit High School senior visited a number of colleges throughout the recruiting process but his trip to Oregon State University stood out among the rest.
"I never thought I would be interested in a place as big as Oregon State," Seeger said. "Walking around campus everyone had on Oregon State gear and was proud to be there. There was an energy to it that just felt right."
Seeger officially signed a National Letter of Intent on Feb. 10 to row crew at Oregon State. The 17-year-old Little Egg Harbor native will attend on a partial academic scholarship.
"In the middle of my tour I leaned over to my mom and said, 'what do you think'?" Seeger said. "She said, 'I could see you here'."
Seeger made a handful of other visits but kept finding himself comparing everything back to Oregon State.
"That's kind of how I knew," he said.
Seeger chose Oregon State over Temple, Stetson and Drexel.
He wasn't totally sure he was going to visit Oregon State but he received an invite to junior day at the University of Washington. Washington is one of the most prestigious crew programs in the country, akin to Alabama in football or Duke in basketball.
"When they invite you to something you go," Seeger said.
Having some time to spare on his trip to Washington, Seeger made the trip to visit Oregon State and the rest is history.
"When I was out there I just fell in love with the Pacific Northwest," Seeger said. "It is absolutely gorgeous."
Seeger is one of the top rowers in New Jersey. As a sophomore Seeger and teammate Joe Glenn (who now rows at Drexel) won the junior varsity doubles at the Scholastic Rowing Association of America National Championship in Ohio. The duo had a huge season together and the following summer Seeger trained at the Olympic Development Camp in Philadelphia and Florida. Seeger's roommate at camp was Ryan Coulter, currently a freshman on the Oregon State team.
Seeger had high expectations for his junior season but the COVID-19 pandemic wiped out the entire season.
"That was terrible," Spirit coach Mike Giegerich said. "Sophomore year he won Nationals in the doubles. He was looking to repeat but that came to a screeching halt."
Seeger is a captain for the Spartans and leads the team on and off the water.
"He is very dedicated, very hardworking," Geigerich said. "He is such a leader. The younger kids look up to him. We are very lucky to have him.
"He is a very driven young man. He sets his goals high and he attains them. He wants to be one of the best in the country."
Seeger has a 4.93 weighted grade point average and is near the top of his class at Spirit. He will major in kinesiology and minor in nutrition at Oregon in hopes of becoming an exercise psychologist or sports performance researcher.
Seeger is 6-foot-3, 183 and competed in cross country and swimming at Spirit before turning his focus to crew. He can't wait to head west and compete collegiately.
"I think I have annoyed my parents recently because I can't stop talking about it," Seeger said. "It's a combination of everything. To go out there and row on the collegiate level on a big team and get that intense training is something I look forward to but also I get to major and study what I am super passionate about. I am super excited."