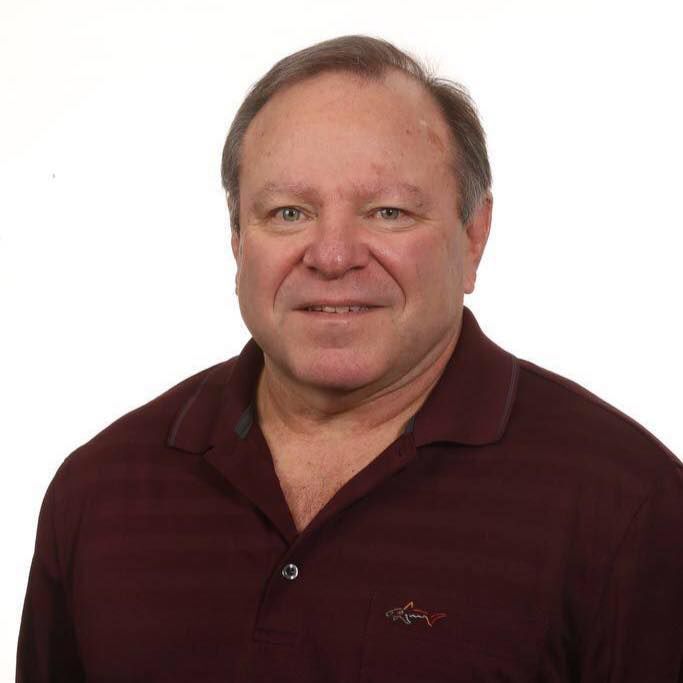 Beginning with Thursday's first round of the NFL draft, Eagles fans will find out which eligible players fared best in their rock, paper, scissors duels against new coach Nick Sirianni.
Sirianni revealed during a Zoom press conference last week that he relied on that game as a means of testing draft prospects' competitiveness while conducting virtual interviews.
"I played a couple of them at rock, paper, scissors," Sirianni said. "It was as easy as that. Rock, paper, scissors. Let's see how competitive you are. I'm competitive. I'm going to be talking trash to them. Did you talk trash back to me?"
Talking smack is all well and good, but doesn't matter if you can't back it up on the field.
The Eagles enter the draft with a league-high 11 picks. They must hit on at least half of them if they expect to be respectable in the upcoming season.
The first-round pick is especially important. They need a big-time player, whether they're picking 12th or decide to move back into the top 10 after giving up the No. 6 pick in a trade with Miami last month.
It will be difficult to mess this up, considering the way the first half of the first round is expected to unfold. Trevor Lawrence, who is headed to Jacksonville with the first pick, is among four or five quarterbacks projected to go early, along with BYU's Zach Wilson, North Dakota State's Trey Lance, Ohio State's Justin Fields and Alabama's Mac Jones. That means a number of top-rated position players will be available for the Eagles.
They have a lot of holes to fill, starting at wide receiver and cornerback. Alabama wide receivers DeVonta Smith or Jaylen Waddle should still be on the board.
The Eagles haven't had a lot of success drafting at that position lately, though last year's top pick, Jaelen Reagor, has potential. But he was preceded in recent years by the likes of J.J. Arcega-Whiteside (second round, 2018), Mack Hollins (fourth, 2017), Nelson Agholor (first, 2015), Jordan Matthews (second, 2014) and Josh Huff (third, 2014).
They haven't drafted a consistently productive wide receiver since Jeremy Maclin in the first round in 2009.
Cornerback has been another problem position. They've been searching for young talent there since they drafted Lito Shepard (first round) and Sheldon Brown (third) in 2002. Avonte Maddox (fourth, 2018) has shown promise but has been hampered by injuries. They took Sidney Jones (second) and Rasul Douglas (fourth) in 2017. Neither is still with the Eagles.
Alabama's Patrick Surtain, South Carolina's Jaycee Horn and Virginia Tech's Caleb Farley are the top-ranked corners in the draft. Any of them would fit in nicely opposite Darius Slay.
"It comes back to know what you're looking at and know what you're looking for," Vice-President of Player Personnel Andy Weidl said last week in a Zoom press conference. "Ultimately we're trying to the get the right player for the Philadelphia Eagles."
With no NFL Combine this year, the Eagles chose to incorporate some unconventional methods of assessing the players.
Sirianni took it to the extreme with his rock, paper, scissors contests.
For those who are unfamiliar with the basic rules, rock smashes scissors, paper covers rock, scissors cut paper. There's also an advanced version made popular in "Big Bang Theory" that adds lizard and Spock, as in rock crushes lizard, lizard poisons Spock, Spock smashes scissors, scissors decapitates lizard, lizard eats paper, paper disproves Spock and Spock vaporizes rock.
Sirianni stuck to the traditional game.
Maybe that was the problem with some previous Eagles drafts.
If only Andy Reid had played rock, paper, scissors with guard Danny Watkins, he would have seen his heart wasn't into football before taking him in the first round in 2011. Of course, Watkins would have fared better in Chutes and Ladders as an aspiring fireman.
Had Chip Kelly challenged Marcus Smith to a round of Candyland, he might not have taken the mild-mannered linebacker with the 26th overall pick in 2014.
Tackle Andre Dillard may not have been Doug Pederson's choice as their first-round selection in 2019 if they had squared off in Battleship before the draft.
"It was awesome, because anything you compete at, when you compete with somebody that's competitive, they're going to go at you no matter what game you're playing," Sirianni said.
Based on that theory, my oldest grandson, Hampton, should be the Eagles' first-round pick Thursday night.
He's only 5 years old, but routinely talks trash while playing Candyland, Chutes and Ladders, Trouble, and the card game War.
He showed great athleticism in his first tee-ball game last Saturday, going 2-for-2 with two singles.
Then again, everyone went 2-for-2.
EAGLES FIRST ROUND PREDICTION: DeVonta Smith, WR, Alabama.
David Weinberg's columns can also be found on his Dave Weinberg Extra Points Facebook page and blog, as well as on 973ESPN.com. His podcast, Dave Weinberg's Tequila and Touchdowns, can be heard on Anchor, Facebook and Twitter. You can also hear him 5:10 p.m. every Tuesday at Newstalk 1400-AM WOND and WONDRadio.com on Off the Press with Scott Cronick. His Weinberg Wednesday segment airs at 6:15 p.m. weekly on 97.3-FM ESPN.