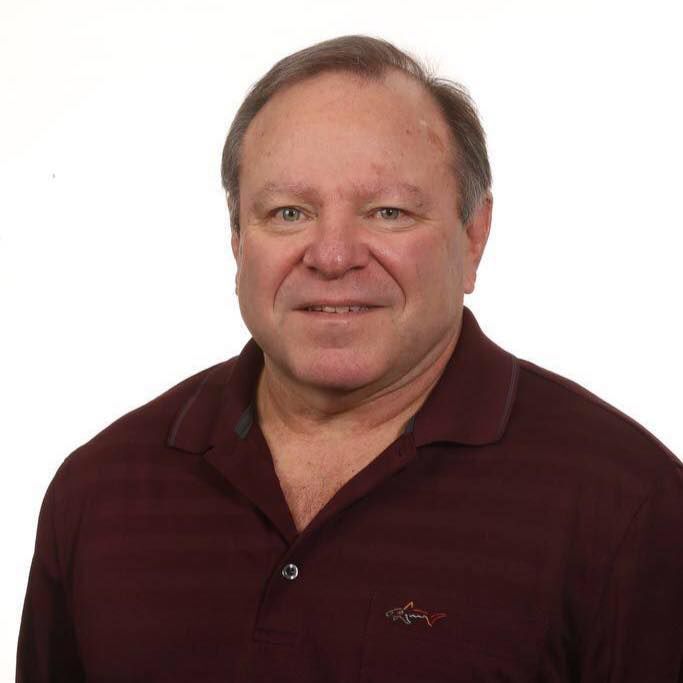 The gymnasium walls at Lower Cape May Regional High School are adorned with banners celebrating various achievements by student-athletes and teams.
Cape-Atlantic League and South Jersey champions in baseball, basketball, golf and other sports are recognized, along with two-time state wrestling champion Shawn Laughlin and other standouts. Retired jersey numbers belonging to former baseball and football star Matt Szczur hang from the rafters.
School officials should be adding another banner soon.
Lower Cape May's Mock Trial team recently won a state title for the first time in 21 years and will be competing in the national championships Thursday through Saturday. The nationals, which are being hosted by the Indiana Bar Foundation, are being conducted virtually for the first time.
"These kids are absolutely athletes," Lower coach Barbara Bakely-Marino said. "They just happen to use their brains instead of other body parts."
Lower is expected to be going against 45 other states, plus a team from South Korea. Teams will be required to argue as both prosecution and defense for a fictional case in which a barge collided with a small fishing boat on the Ohio River, killing one of the people aboard the fishing boat.
Being located in a thriving fishing and boating community could prove to be an advantage for the Caper-Tigers. To help team members Nikolas Frey, Holly Karavanas, Liv Longshore, Elise Hiem, John Payne, Anya Davis and Kelsey Endicott prepare, Bakely-Marino, a retired Cape May County prosecutor, enlisted the help of retired Cape May-Lewes Ferry captain Richard McCann. McCann, who made the 17-mile trip across the Delaware Bay almost 34,000 times, enlightened them on the challenges of guiding a large vessel, as well as providing information about tides and currents.
"That was a huge help for us," Frey said. "He really helped us understand the state of mind of a captain. It's not like driving a car. You can't just stop a large vessel like that on a dime."
According to the Ferry's Facebook page, McCann got "a lot of satisfaction out of his ability to maneuver the ferry amid small boats, large freighters and tankers. ... 'Many times in my career, we've been able to come to the aid of pleasure boaters in trouble and help get them rescued,' he says."
Being on the mock trial team required sacrifices. For instance, Frey and Karavanas had intended to play for Lower's golf team this spring. Livshore and Endicott, who was recruited to join the team for nationals, were both members of the girls volleyball team.
Bakely-Marino wasn't going to coach the mock trial team this year.
A former field hockey and softball standout at Lower Cape May (Class of 1981) and Beaver College (now Arcadia University), she underwent reconstructive shoulder surgery in March and is undergoing a strenous, painful rehab.
Then she remembered a promise she made to a dying friend.
"The only reason I came back was to help Nik Frey," Bakely-Marino said. "I told his mother that I would do everything I could for him."
Michele Frey, who was born with spina bifida, passed away April 24, 2020, three weeks after her 50th birthday.
She was an ardent supporter of the entire team and also enjoyed supporting Nik during his three-year stint as a member of Lower's golf team.
According to Nik, family members were unable to be with her while she was hospitalized in Philadelphia due to the COVID-19 pandemic. Nik, his father John, and others were forced to say goodbye via a Zoom call at 8 a.m. She passed away 90 minutes later. Her funeral was delayed until last October.
"She wasn't conscious, but I know she heard us," Nik said. "She was my biggest cheerleader and my inspiration. She had huge dreams for me."
After the team won the state title by defeating West Morris Mendham High School in the final, Nik celebrated by visiting the cemetery.
Nik, who is headed to Patrick Henry College in Virginia in the fall, went back for another visit on Mother's Day on Sunday, then participated on a virtual mock trial scrimmage on Monday afternoon with teammates while Bakely-Marino supervised.
After all, a promise is a promise.
David Weinberg's columns can also be found on his Dave Weinberg Extra Points Facebook page and blog, as well as on 973ESPN.com. His podcast, Dave Weinberg's Tequila and Touchdowns, can be heard on Anchor, Facebook and Twitter. You can also hear him 5:10 p.m. every Tuesday at Newstalk 1400-AM WOND and WONDRadio.com on Off the Press with Scott Cronick. His Weinberg Wednesday segment airs at 6:15 p.m. weekly on 97.3-FM ESPN.