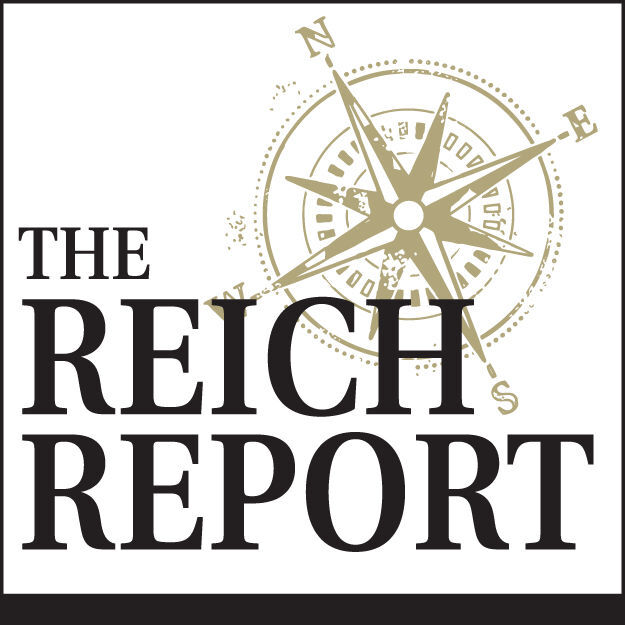 A little more than year after the global pandemic started, we are experiencing a stock market that is well higher than where it was before the pandemic and yet we still haven't fully recovered economically. It's worth noting that it is not uncommon for the stock market and the overall economy to be disconnected for certain time periods. I think the economy, while doing much better, still has a long way to go before it makes back all of the declines of the past year. Again, it's not uncommon for the market to recover faster than the economy. 2009 was a great example of this happening.
So how do we know if the market is overvalued or not? Traditionally, we looked to the overall Price/Earnings Ratio (P/E). The P/E ratio measures a company's stock price relative to how much money it earns on a per share basis. This acts as a gauge for where a stock is currently trading compared to where it has historically traded based on prior earnings (historical or trailing). It can also be viewed as a future P/E. Over the last nearly 100 years, the median P/E for the stock market has been around 17. The P/E ratio has been as low as 6 times earnings in 1949 to as high as 120 times earnings in 2009. Currently, the S&P 500 has an overall P/E ratio of 36.6 times. This number is 2 times as high as normal.
So does that mean that the market is overvalued? Well, maybe, maybe not. Let's consider a few reasons why they might not be as overvalued as the P/E might suggest. If we look back over history, we see that during periods of very low interest rates, it was normal for P/E's to be above average. Another major contributor to higher P/E's might be that today there are far fewer public stocks than there were 25 years ago. This is compounded by the rise of 401k(s) or other employer sponsored retirement plans that have replaced traditional pension plans. The amount of money being poured into the markets via these plans and the fact that those funds are going into fewer stocks is driving up the price of the stocks without actually adding to the company's earnings. Likewise, a company that pays a strong dividend may have a higher P/E ratio simply because an investor might be willing to pay more for a stock that is giving them a return on their money even though it adds nothing to the company's earnings.
Alternatively, a low P/E doesn't mean that a stock is a good buy. An increase in debt levels can cause a stock's P/E to drop. While some may see this higher debt as a negative, the reason for the debt could be due to a major expansion, etc, which could ultimately lead to higher earnings, profits, etc. A low P/E could also simply mean that the business is in a decline which will ultimately lead to it going out of business. These are 2 very different reasons why a company might have a low P/E and one reason may be good while the other may be bad. We can't simply assume that a low P/E equates to a good deal.
As far as high P/E's are concerned, many times a high P/E is due to growth expectations for that company. We see this commonly in tech companies, or other fast-growing companies. If the future growth prospects are high, then an investor might be willing to pay a much higher multiple for that company than one which is growing slowly or not at all.
What about companies with negative earnings? New companies that are growing rapidly might not yet be profitable. If that's the case, then they have negative earnings per share which makes an accurate P/E valuation difficult. Does that automatically make them a bad stock? History shows us that clearly isn't always the case. 1 times charges to earnings or a different accounting method could both cause a negative P/E ratio as well.
While P/E ratios are important to use as a comparison to other companies in the same industry, etc., I would caution investors not to use a P/E ratio as the sole measure of the relative value of a company. Consider also looking at the asset value or liquidation value of a company too. Stock valuations require more than a simple ratio to assess their true value.
What is important to remember is that $1,000 invested in U.S. stocks in 1926 would be worth over $9.6 million dollars today (10.1%) and bonds would be worth around $123,000 (5.2%).* While it might be tempting to get out of the stock market because prices seem high, the numbers above suggest that younger investors with longer time horizons may be much better off staying put and riding out market fluctuations instead and not focusing too much on current valuations.
T. Eric Reich, CIMA, CFP, CLU, ChFC is president and founder of Reich Asset Management and can be reached at 609-486-5073 or eric@reichassetmanagement.com.
Securities offered through Kestra Investment Services, LLC (Kestra IS), member FINRA/SIPC. Investment advisory services offered through Kestra Advisory Services, LLC (Kestra AS), an affiliate of Kestra IS. Reich Asset Management, LLC is not affiliated with Kestra IS or Kestra AS. The opinions expressed in this commentary are those of the author and may not necessarily reflect those held by Kestra Investment Services, LLC or Kestra Advisory Services, LLC. This is for general information only and is not intended to provide specific investment advice or recommendations for any individual. It is suggested that you consult your financial professional, attorney, or tax advisor with regard to your individual situation. To view form CRS visit https://bit.ly/KF-Disclosures. *Source: www.investmentsillustrated.com