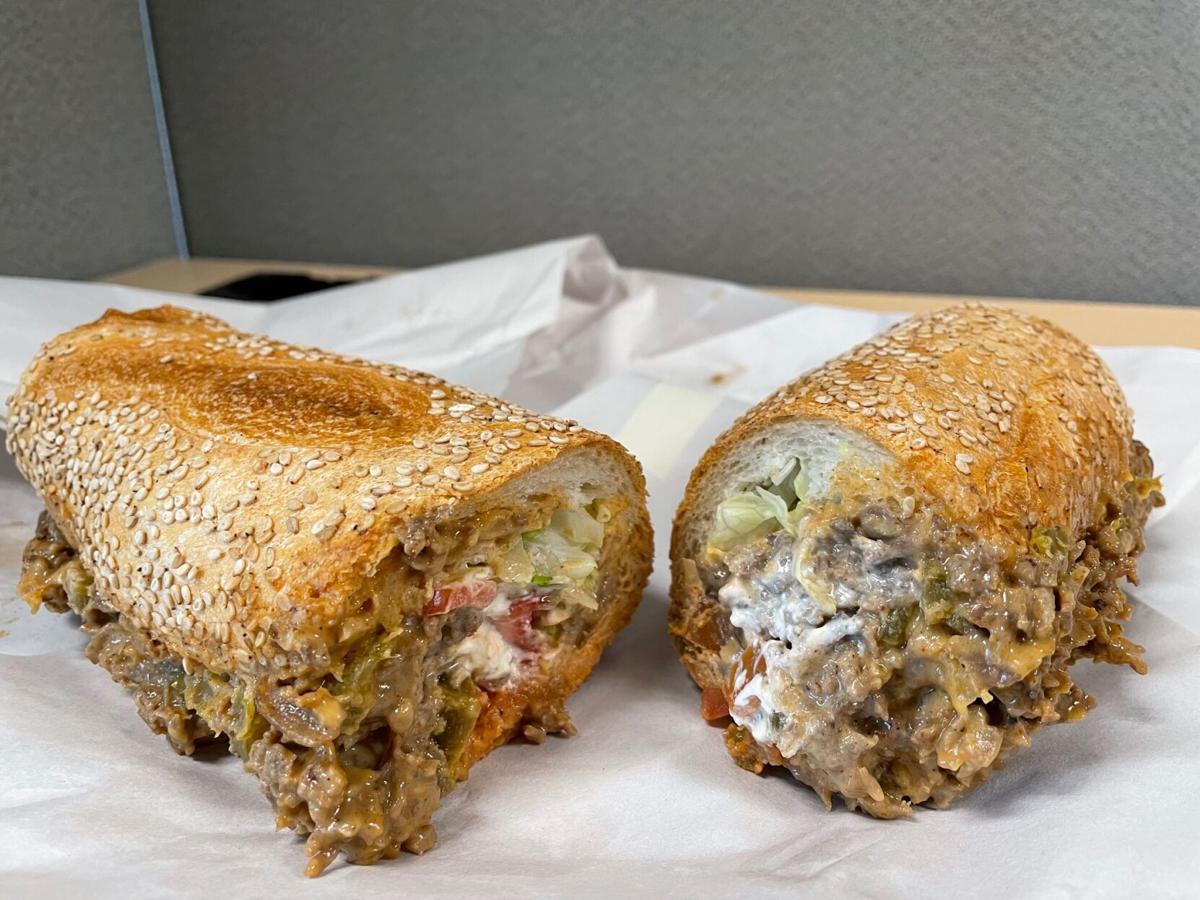 When you talk about the best subs in South Jersey, the conversation doesn't go very long before somebody brings up Sugar Hill Sub Shop in Mays Landing. And for good reason. A classic no-frills American deli, Sugar Hill offers some damn good sandwiches, with everything from standards like turkey, roast beef or ham and cheese to a long list of one-of-a-kind specialty subs.
I wasn't sure what to get when I stopped in last week, so I figured I would try one of their signature sandwiches. The options cover a lot of ground with many to choose from, with everything from mouth-watering munchers like the Italian Stallion – a variation on the classic Italian sub featuring black peppered ham, prosciutto, genoa salami, smoked provolone, lettuce, tomato and onions; to the Dagwood Di's Delight, a combo of turkey breast, genoa salami, peppered ham, corned beef, provolone and American cheese with lettuce, tomato, onions and either mustard, mayo or Russian dressing.
The sub that caught my eye was called "Anne's El Paso Taco Cheesesteak" – seemingly a mashup of a classic cheesesteak and any number of standard Mexican dishes, it starts with an AC sub roll spread with salsa and sour cream, then adds taco-seasoned steak, a combo of melted Monterey Jack and Colby cheeses plus lettuce and tomato. I was intrigued to say the least.
The Bread: A long, seeded Atlantic City sub roll was my bread of choice, though many bread options are available here. I have been on a seeded roll kick lately, and I don't see any sign of that stopping anytime soon. The sesame seeds added a boost of flavor, and the roll itself was fresh and just the right size and shape for a cheesesteak
The Meat: Nine ounces of finely chopped steak was treated to a plentiful coating of taco seasoning, which did a beautiful job transforming the flavor profile of this cheesesteak. I'm surprised more places haven't copied this technique, because it's a simple way to really give a steak some kick.
The Cheeses: The blend of Monterey Jack and Colby cheeses worked very well together. The best part was that they were melted into the steak itself as opposed to being buried underneath it like many sub shops foolishly choose to do. The combination of steak/cheese/seasonings was the standout of the sandwich.
The Veggies: They don't come standard on it, but I requested both grilled onions and sweet peppers be added to my sandwich. This not only added to the Mexican authenticity, giving it a fajita vibe, but boosted the flavor overall. The lettuce and tomato on the other hand were ultimately unnecessary. I would suggest leaving them off or doing a straight swap for the grilled peppers and onions.
The Condiments: I tend to tread lightly when it comes to sour cream, so I was a bit apprehensive initially when I saw it listed, but it managed to blend seamlessly with the salsa, and provided a nice cool balance to the warmer/spicier ingredients.
The Bottom Line: While I might swap a few ingredients here and there, Anne's El Pas Taco Cheesesteak is a killer sub that easily lives up to the reputation Sugar Hill has amassed for itself. And if we have learned one thing today, it's that taco cheesesteaks should definitely be a thing.
Sugar Hill Sub Shop is located at 5445 Mays Landing-Somers Point Road, Mays Landing. For more info, go to EatSugarHillSubs.com