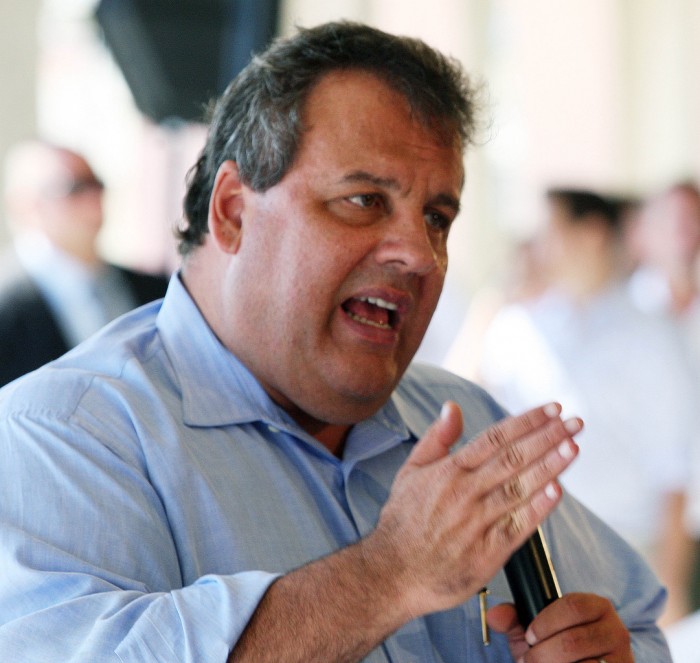 Gov. Chris Christie walked to the podium in the Wildwoods Convention Center to address several thousand firefighters on Friday afternoon, smiled, and thanked them for inviting him back.
"It only seems like yesterday," he said, drawing laughter from a crowd that showered him in boos at the event two years ago.
But the governor received standing applause this time as he spoke at the 135th annual New Jersey Firemen's Association convention, a sign he had earned respect since his last appearance at the event.
Since that infamous reaction he first received from the state's firefighters, Christie signed sweeping pension reform laws that require people in the Police and Firemen's Retirement System to contribute more into the system and serve longer to get the maximum pension payout.
That probably did not make firefighters happy, but it seemed that some respected his position.
Frank Surran, a volunteer fireman with the West Cape May Volunteer Fire Company, said he admired the governor because he didn't sugarcoat his speeches.
"He'll tell you what it is," Surran said. "I think he's doing a good job."
There were certainly still some scattered boos from the crowd, but association President George H. Heflich, Sr., cautioned the attendees as Christie approached the stage.
"Let's be firefighters," he said.
Christie did not shy away from the discontent he received in 2010, though, and he returned with a sheepish grin, acknowledging the anticipation of what type of response he would receive this year.
He said Friday that despite the rude welcome he got two years ago, he left encouraged. After waiting for the crowd to stop shouting him down, he said he felt like some listened to what he had to say and understood his point of view.
The pension changes are already saving the state hundreds of millions a year, and the goal is to gradually bring the various systems closer to solvency, since some have only been able to fund a little more than half their commitments.
Christie said that those changes were difficult but necessary, and if they made him unpopular, then so be it.
"I didn't come to this job to be elected prom king," he said. "I didn't want to be the most popular boy in town."
"What I really want is for New Jersey to be respected again, and respected for the hard-working people who live here," he said, this time over applause from the crowd.
The convention brings together about 7,000 registered attendees from every county in the state. It has been held in Wildwood for 38 years, having previously been hosted by Atlantic City.
The thousands of men and women fill hotels, motels, bars and restaurants for the weekend, and bring an estimated $8 million to $10 million to the local economy.
Besides Friday's convention meeting, the event included a day-long expo along Ocean Avenue with fire apparatuses, gear and other equipment on display.
The event continues today with a second convention meeting session, an expo from 8 a.m. to 1 p.m. and a parade that begins at 1 p.m.
Follow Lee Procida on Twitter @ACPressLee