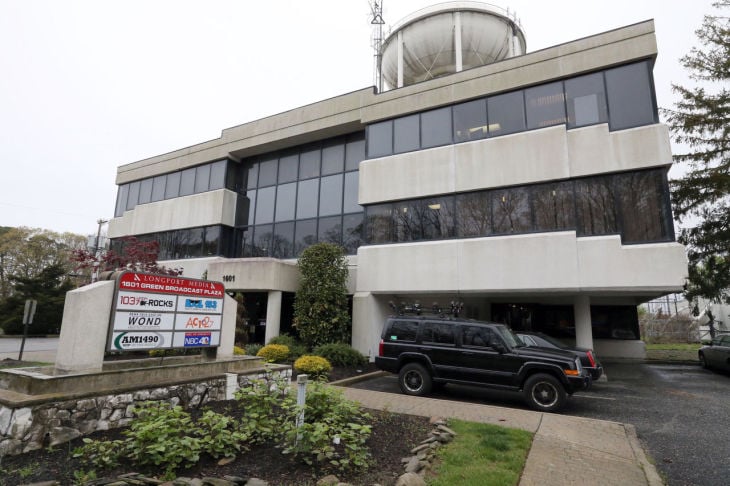 Linwood-based television station WMGM-TV40 appears to be taking a cue from a longstanding feature of public broadcasting — the membership drive.
Launched several weeks ago, the Friends of 40 Summer Membership Club asks viewers to support the for-profit station with memberships of $40, $140 or $400.
They include customized NBC 40 gifts, discounts to events and restaurants, and invitations to a summer outing with the news team.
"By joining the Friends of 40 Summer Membership Club, you will support the only local television station that gives voice to the issues that matter most to you," the station says on its website.
This is a rare approach for a commercial television station, one more common for public broadcasting stations, said John Pavlik, professor of journalism and media studies and director of the Journalism Research Institute at Rutgers University.
Pavlik said the station's approach "seems pretty innovative" if it's supplementing traditional advertising revenue.
"As long as they're not looking to raise a lot of money, I think it could work. I'd be surprised if it raises millions of dollars," Pavlik said. "There are things on Kickstarter where people are doing things like funding new kinds of television channels."
WMGM General Manager J. Roger Powe III said the idea for the membership club came from a consensus among management staff.
He did not compare the effort to the types of fundraisers seen on public television.
The Friends of 40 Membership Club is not a nonprofit entity, which means that money given to it — unlike donations to public broadcasting stations — is not tax-deductible.
"The membership club allows all the folks who have been loyal and supportive to keep engaged in a more intimate fashion," Powe said.
He said a lot of the money goes to the benefits offered through the membership, and "some of it is to support the station."
He declined to disclose how much has been raised so far.
"NBC 40 has been known for its innovations over the years," he said.
The latest effort comes at a time of uncertainty for the South Jersey television station.
The station is set to lose its 48-year-old NBC affiliation and its network programming when its affiliate contract expires at the end of the year.
That news came out months after Access.1 Communications sold the station in December for $6 million to California-based LocusPoint Networks.
LocusPoint, the majority of which is owned by private equity giant the Blackstone Group, has been buying stations with the intent to sell their federally granted broadcast spectrum allotments at a Federal Communications Commission auction in 2015.
Others have included stations in Edison, Middlesex County; Buffalo, New York; and Orlando, Florida.
The goal of the FCC auction would be to open more space on wireless networks for smartphones and tablet computers by having stations willingly sell their spectrum usage rights.
Stations could be relocated to other, less useful areas of the broadcast spectrum.