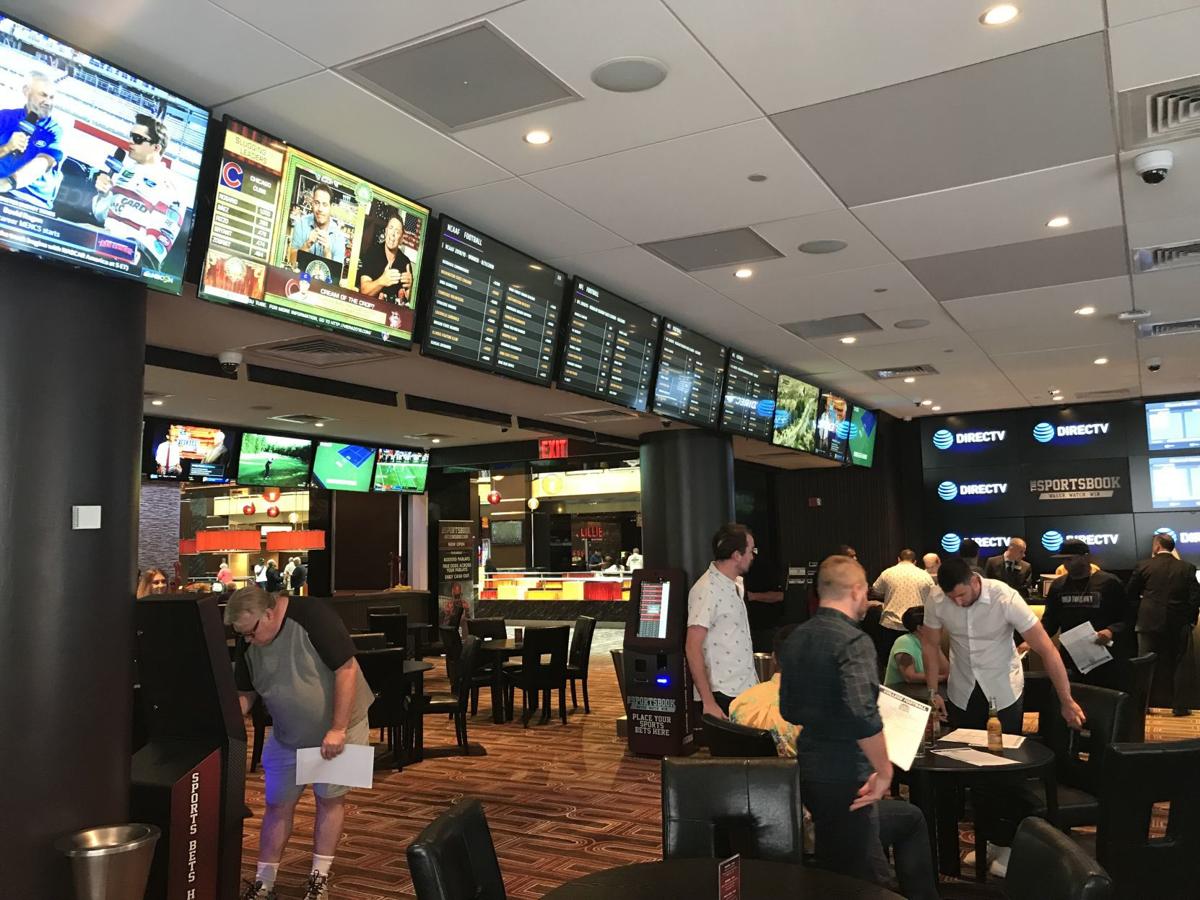 A bill that would allow Golden Nugget Atlantic City to finally accept legal sports wagers on professional basketball games passed the state Legislature on Monday.
The Marina District casino has been prohibited from accepting bets on NBA games since the launch of legal sports betting in New Jersey last year because billionaire owner Tilman Fertitta also owns the Houston Rockets. The bill, A5463, permits team owners to accept wagers on league games that do not involve their teams, meaning Golden Nugget still cannot take action on any matchup that includes the Rockets.
The casino declined to comment Monday.
The legislation now heads to Gov. Phil Murphy who can either sign the bill into law or veto it.
The bill unanimously passed the Assembly in June and only one member of the upper chamber, state Sen. Mike Doherty, R-Warren, voted against the measure Monday.
Golden Nugget is the only sportsbook in New Jersey that is affected by the current prohibition.
Prior to Murphy signing sports betting regulations into law in June 2018, Fertitta successfully lobbied to ensure his Atlantic City casino would be allowed to participate. A draft bill that had been circulated among state lawmakers after the U.S. Supreme Court found the Professional and Amateur Sports Protection Act unconstitutional in May 2018 would have excluded the Golden Nugget.
Since the launch of legalized sports betting in New Jersey, more money has been bet on basketball ($854.58 million) than on any other sport, including football ($616.9 million). The state's licensed casinos and racetracks have also kept a higher percentage, 5%, on basketball wagers than any other sport.
The Golden Nugget and its online sports betting partner have reported $539,503 in revenue through July. By comparison, only Harrah's Resort Atlantic City, which does not have its own online or mobile sports betting partner, has reported less revenue ($319,414) this year.
Contact: 609-272-7222
Twitter @ACPressDanzis