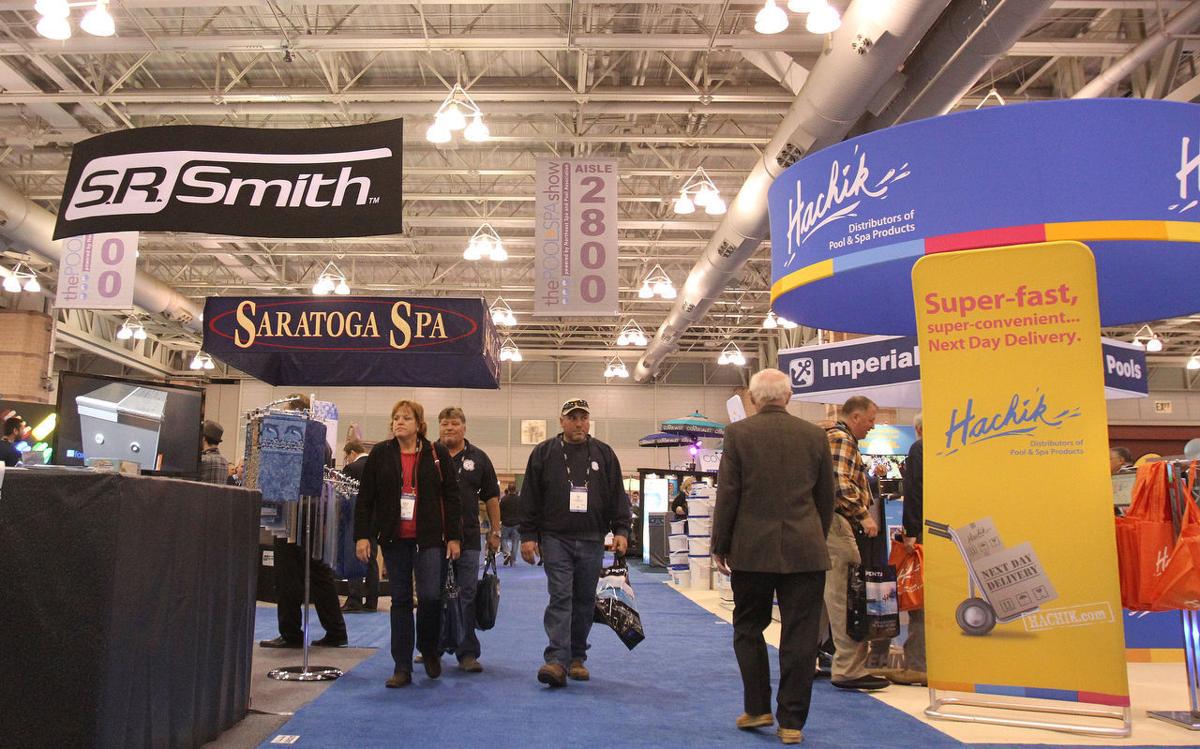 ATLANTIC CITY — The annual Pool & Spa Show typically draws about 12,000 people to the Atlantic City Convention Center to buy, sell and learn about the tools of that trade.
The Northeast Spa and Pool Association's trade show, which runs Tuesday through Thursday, has been held in Atlantic City for more than 35 years, always in the winter because the industry tends to be busy in the summer.
Officials from Meet AC, the city's convention bureau, expect the show to sell almost 7,900 hotel rooms this week and pump about $6 million into the local economy.
Kelly McKelvey, from the pool and spa association, said this show makes 20 straight years the group has been in the Convention Center. Before that, they used the historic building now called Boardwalk Hall.
Transactions are from county property records. Settlement dates are listed; deed filings may…
Along with hundreds of booths displaying an array of products and services, the show features several days of educational sessions on topics of interest to the industry. McKelvey said one key focus this year will be on proper handling of electricity in pool areas.
"We're doing some safety demonstrations to help our professionals understand exactly what they should be doing and how to do it properly," she said.
Several people across the country were hurt or killed last year in incidents that reportedly involved electricity around pools. They included a man rescued from the bottom of a motel pool in Wildwood Crest in May. The rescuer said he felt a strong electrical shock when his leg touched a filter in the pool. Both men were hospitalized but survived.