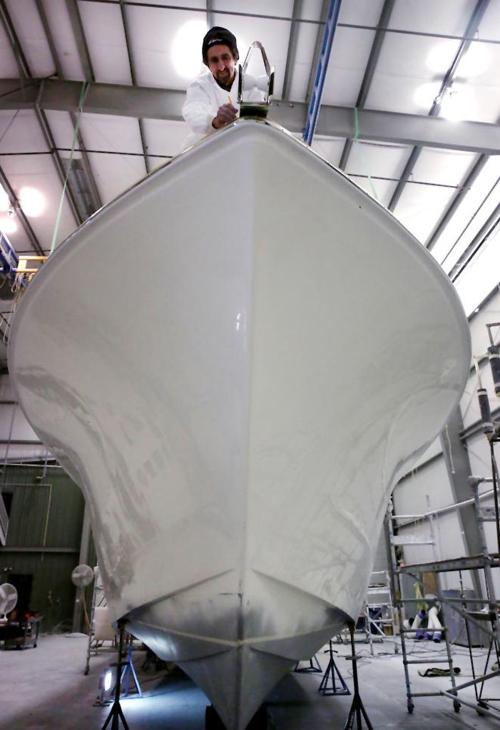 Gov. Chris Christie agreed Wednesday to cut the sales tax on the purchase of all new boats to boost the boating industry.
Christie signed a bill halving the 7 percent tax on boats and capping the total tax at $20,000, which will provide its greatest value to buyers of the highest-priced luxury yachts.
Critics of the bill said the tax break helps the wealthy at the expense of virtually everyone else in New Jersey. The change is expected to cost New Jersey between $8 million and $12 million in annual sales taxes, according to state estimates.
New Jersey Policy Perspective, a nonprofit think tank, in a statement said the measure will lead to cutbacks in programs that help New Jersey's poor.
"This tax break … clearly shows that the issue is not whether there's enough money, but how — and on whom — lawmakers choose to spend it," spokesman Jon Whiten said.
The bill passed 35-1 in the state Senate and 64-0 in the Assembly.
Sen. Jeff Van Drew, D-Cape May, Cumberland, Atlantic, who supported the bill, agreed the tax breaks will benefit the state's leisure class. But he said it will have untold benefits on jobs that support these new boats, from the marinas to the mechanics to the bait and tackle shops.
"The people who paint the boats, repair the boats, service the boats and bait and tackle shops, the recreational fishing industry — it's all intertwined," he said.
The tax breaks are expected to boost boat sales in New Jersey, ultimately making up the difference in lost sales taxes through greater sales volume, Van Drew said. Florida and other states that slashed boat taxes have seen an increase in sales, he said.
"Zero percent of zero is zero. The industry was collapsing, and if you're not building, buying, producing or operating boats, you'll get zero revenue," he said. "That's what was starting to happen."
The law is a reaction to tax breaks offered by states such as Maryland, Florida and New York that were driving many customers out of New Jersey, said Rick Weber, spokesman for South Jersey Yacht Sales in Lower Township.
"What New Jersey said is, 'Enough, you're not going to steal our business,'" Weber said. "You either lose the business or offer the equivalent deal."
The bill was endorsed by a large swath of South Jersey groups, from the Recreational Fishing Alliance to the Marine Trades Association of New Jersey, he said.
Weber said he expects an increase in boat sales to more than make up what was lost in taxes.
"I believe this will be a revenue-positive bill. You'll have new boaters and more boaters and more service work," he said. "We're now on a level playing field."
The number of registered recreational boats has dropped 6 percent nationwide from 13 million in 2007 to 12.3 million last year.
But boat sales are surging, up 12 percent nationwide between 2013 and 2014, according to the National Marine Manufacturers Association.
New Jersey had a banner year in boat sales in 2014, selling $292 million in boats, engines, trailers and accessories, or 15 percent more than in 2013.