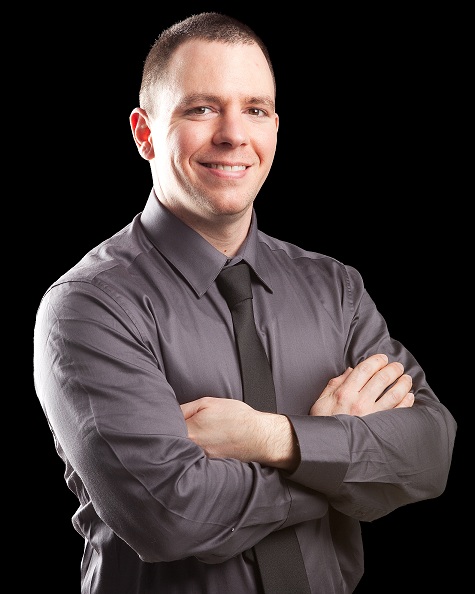 Business: Tri-State Data Recovery and Forensics LLC
Owner: Don Anderson, 32, of Millville
Location: 237 Poplar Road, Millville. Send drives to P.O. Box 100, Port Elizabeth, NJ 08348
Employees: Owner operated
Tri-State Data Recovery and Forensics focuses mainly on clean room data recovery. That's when a computer hard drive is physically damaged and you need to repair it in a clean room so airborne dust doesn't destroy the media.
I recover data mostly from desktop and laptop drives, and USB memory sticks.
Sometimes people drop the drive, and afterward they might only hear a clicking sound. That almost always needs clean room work. Or you get the computer blue screen and you can't get into Windows, which could be due to bad sectors.
My level three clean room recovery, the worst-case scenario, costs $800 to $1,000 — whereas most others charge $1,800 and up.
Some local shops advertise data recovery, but sometimes they end up destroying the drive and then no one can recover the data. Sometimes I'll get a drive after three attempts at recovery and it's destroyed. It's really common.
Consumers should ask three questions: Can they see the clean room for themselves? Is the recovery done onsite by them? And what training do they have in data recovery?
I personally do the recoveries. I have data recovery expert certification, through a training course in Washington, D.C.
I have 10 years in computer networks. I have an associate's degree in network management. I've been doing data recovery for about six years.
I also provide computer forensic services. It's similar to data recovery, but involves more reports and paperwork.
A lot of lawyers will contact me for help finding things on hard drives. I'll search the disk to find out what data is on there, when it's been accessed, things like that.
I like this work because it's challenging and I like challenges. You have to be good at it because if you don't get the data back, you don't get paid.
I like the feeling the client gets when something they thought they lost forever comes back. There's a lot of emotional involvement with family photos and such.
Any kind of backup of the drive will avoid the need for this kind of service.
Future plans: My goal is to offer services nationwide. I'm advertising in four states right now, and most of my business is from out of state.