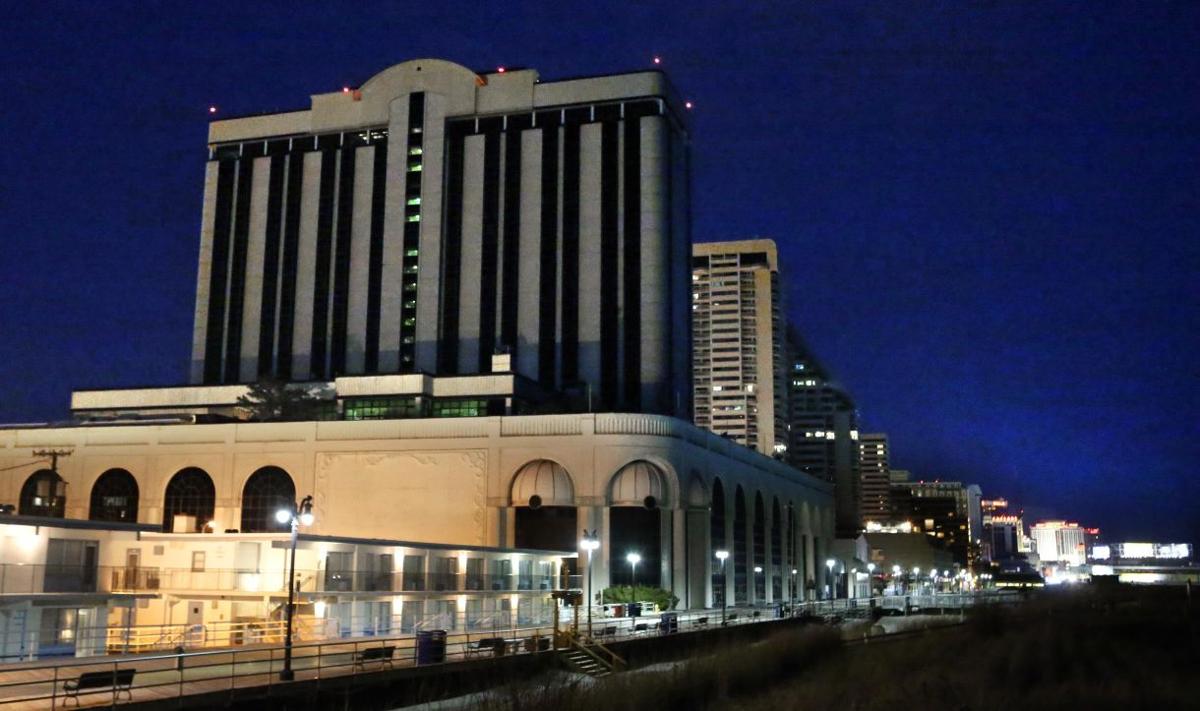 Will any more Atlantic City casinos close?
Moody's Investors Service thinks so.
The prominent research firm on Monday said eight new casinos expected to open in New York, Pennsylvania, Maryland and Massachusetts over the next three years will eat more into Atlantic City revenues.
Even as most existing New Jersey casinos are drawing more money in a less-crowded Atlantic City market, "increased competition will keep the heat on incumbents, and (we expect) that the number of casinos in Atlantic City will likely continue to shrink," the report said.
Moody's analyst Peter Trombetta said the proposed $400 million Live! Hotel and Casino in South Philadelphia would mostly cause a battle with SugarHouse and other eastern Pennsylvania establishments.
But it can still draw visitors from Atlantic City more than other upcoming regional competition, including the $1.2 billion MGM National Harbor scheduled to open in Prince George's County, Maryland in 2016.
"We talk about location being key if those casinos have similar amenities," Trombetta said in an interview. "It's very unlikely someone is going to drive past one casino to go to another casino if they have similar offerings. Offsetting that to a degree is Atlantic City is on the beach, so you still have that summer traffic going to the Jersey Shore…you're not going to lose that customer."
Moody's report illuminates the competition now playing out amongst casinos that arose several years ago to capture Atlantic City's stronghold on East Coast gambling.
Eight casinos with a combined $5 billion in construction costs are expected to come online in the four-state region as local governments seek to keep more gambling money in their own states, Moody's said.
The newest Maryland casino, MGM National Harbor near Washington, D.C., likely will not draw much from Atlantic City's existing customer base, Trombetta said.
But if the new casino eats into the existing Maryland Live! Casino's revenues, Maryland Live! may start "reaching out in a different direction to get more customers," he said.
Meanwhile, as more casinos sprout up, so do more slot machines.
The number of slot machines in the four-state region is expected to grow by 30 percent by 2019 to a total of about 90,000 machines, Moody's said.
This is good news from gaming equipment manufacturers such as International Game Technology, Scientific Games, Aristocrat Leisure Ltd. and others servicing new markets, the report said.
These trends play out as Atlantic City recovers from a devastating 2014.
The Atlantic City casino industry's net revenues were about $2.04 billion through the first nine months of the year, a decrease of 8.5 percent from a year ago, according to the latest figures from the state Division of Gaming Enforcement.
Excluding four casinos that closed last year, net revenues were up 5.3 percent.
Gross operating profits were up significantly at most properties in the third quarter, averaging 59.9 percent more than the same period last year.
The bulk of that profit growth was not from increased revenues but from lower expenses, a trend that Trombetta said can only continue so for long.
"While we're seeing some improvement in their operating profit now, there are questions as to how long that can keep going,' he said.
Meanwhile, the growth of new gambling venues has come largely at the expense of legacy operators in New Jersey and Connecticut, said Clyde Barrow, chair of the department of political science at the University of Texas Rio Grande Valley and project manager of Northeastern Gaming Research Project.
"In Connecticut, we found 50 percent of the revenue declines were directly related to increased competition from Rhode Island, New York and Maine," Barrow said. "The other 50 percent was attributable to the lingering impact of the Great Recession… the propensity to gamble in the Northeast has declined."
In this market, states may face troubles if they create gambling primarily for job growth rather than just revenues.
"If your primary policy objective is job creation, as it was in Atlantic City, Connecticut and now Massachusetts, you opt for the large resort casinos because the job creation comes partly from table games, also from non-gaming amenities," he said. "And a lot of that is loss leaders subsidized by the high margins on the slot machines…The more you spread that slot machine revenue across a wider and wider base, the more difficult it becomes to sustain the large resorts."
The business news you need
With a weekly newsletter looking back at local history.