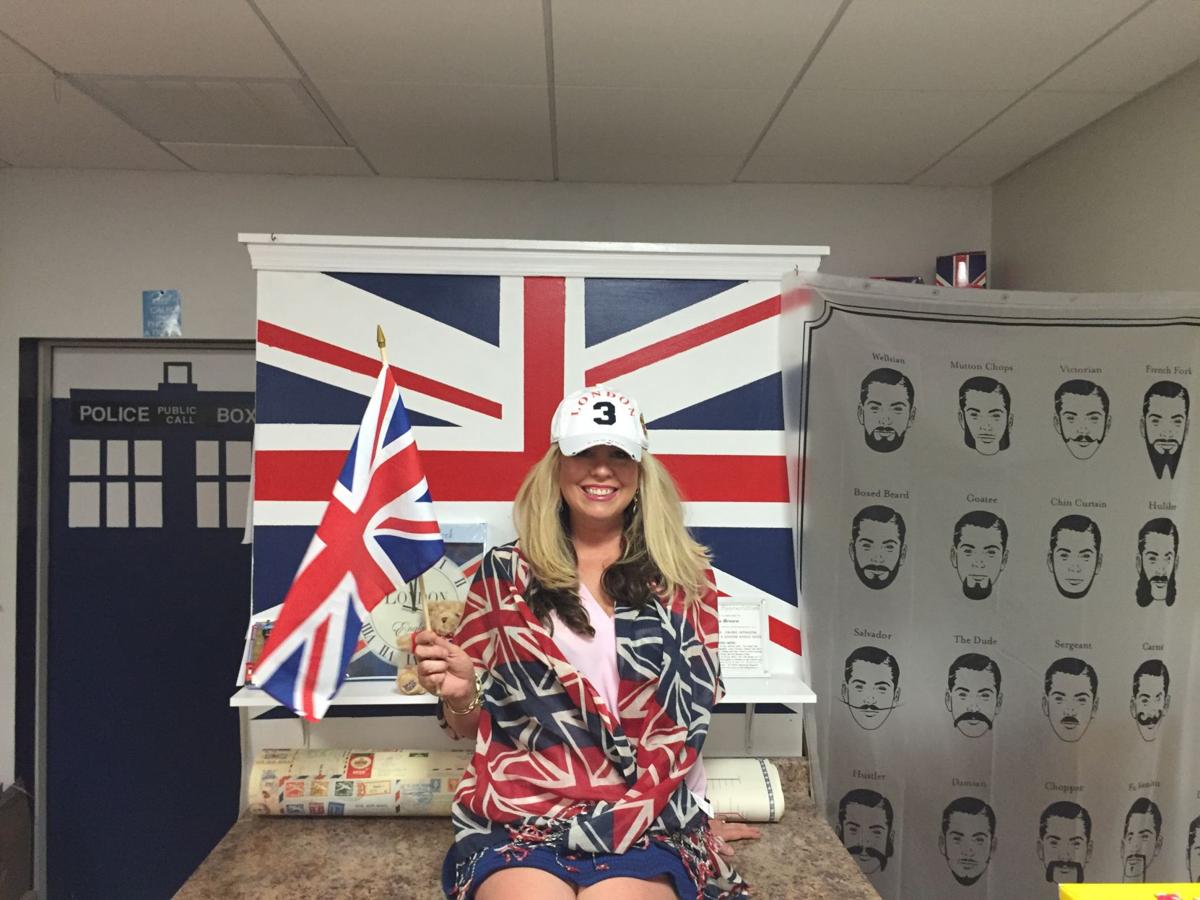 The United Kingdom's vote to leave the European Union garnered mixed emotions Friday, sent stock markets tumbling and prompted uncertainty about the long-term impact on the U.S. and global economies.
But at least two people in South Jersey were happy about the so called "Brexit."
Barbara Brown, owner of British Connection in Northfield, said she and her husband, Dave, who is from Great Britain, celebrated until almost 3 a.m. Friday.
"My husband was jumping up and down," Brown said. "I'm so proud of the people because they have finally taken an interest."
Brown, who previously worked in England, said she talked to several people she knows in the United Kingdom about the subject. Only one of them voted to stay in the European Union.
But why were so many citizens so keen on leaving the E.U.? Brown said reasons vary from bureaucratic concerns to simple British pride.
"People kind of like their own country and their own ways," she said, noting that it was getting harder to recognize parts of London, particularly the pub she met her husband in. "We're proud to be British. We don't even say we're European."
In at least the short term, the vote had immediate effects on people in South Jersey, particularly on the stock market. The Dow Jones industrial average tumbled 611.21 points, or 3.4 percent, to 17,399.86. The Standard & Poor's 500 dropped 76.02 points, or 3.6 percent, to 2,037.70. Both indexes took their biggest loss since August.
But don't panic, said Charles Weeks, a financial adviser at Barrister Wealth Management in Galloway Township. He said that despite the sharp drop and the immediate instability, investors shouldn't change their long-term plans.
"We shouldn't react to short-term volatility," he said, noting that he reached out to his clients early Friday morning with information on the market's projected fall. "You need to take a long-term approach."
Weeks said the market went up the few days leading up to the vote because many people thought the Britain would stay in the E.U. Despite that, he said he wasn't surprised when he saw the news Friday morning.
"I thought this could go either way," he said. "I knew it would be volatile either way, I just didn't know whether that would be up or down."
Meanwhile, President Barack Obama tried to reassure Britons on Friday that the special relationship between Washington and London would withstand an impending and likely messy divorce from Europe, as his administration scrambled to assess the fallout from a decision that left people stunned on both sides of the Atlantic.
Obama offered words of calm and continuity, saying the vote would disrupt neither the "enduring" bond between the U.S. and U.K. nor American support for the European alliance.
In a blitz of phone calls, Obama and his senior advisers reached out to British and European officials to express support. Obama spoke with Prime Minister David Cameron and German Chancellor Angela Merkel separately to begin discussions on how Britain will extricate itself from the 27-member union, a process expected to take up to two years. Obama said he came away from his call with Cameron "confident" that Britain is "committed to an orderly transition."
"One thing that will not change is the special relationship," between the U.S. and U.K., Obama said in remarks at Stanford University.
In the run-up to the vote, the White House declined to discuss its contingency planning for Britain's departure, suggesting it was not expecting to need it.
But in making his case against the split, Obama had described some stark outcomes. On national security and economic matters, Britain is key liaison to Europe for the U.S. and powerbroker. That status would be diminished upon a withdrawal from the union, Obama said during an April visit to London where he made an aggressive case against the "leave" campaign. Obama also painted a grim picture for British companies that do business with the U.S. The United States will continue to prioritize its still-unfinished free trade deal with the EU and would be in no hurry to start negotiating a free trade deal with Britain.
"The U.K. is going to be in the back of the queue," he said.
In a statement issued as he traveled in California, Obama took a softer tone.
"The United Kingdom's membership in NATO remains a vital cornerstone of U.S. foreign, security and economic policy," Obama said in a statement. "So, too, is our relationship with the European Union, which has done so much to promote stability, stimulate economic growth and foster the spread of democratic values and ideals across the continent and beyond."
The Associated Press contributed to this report
Copy desk chief / comics blogger