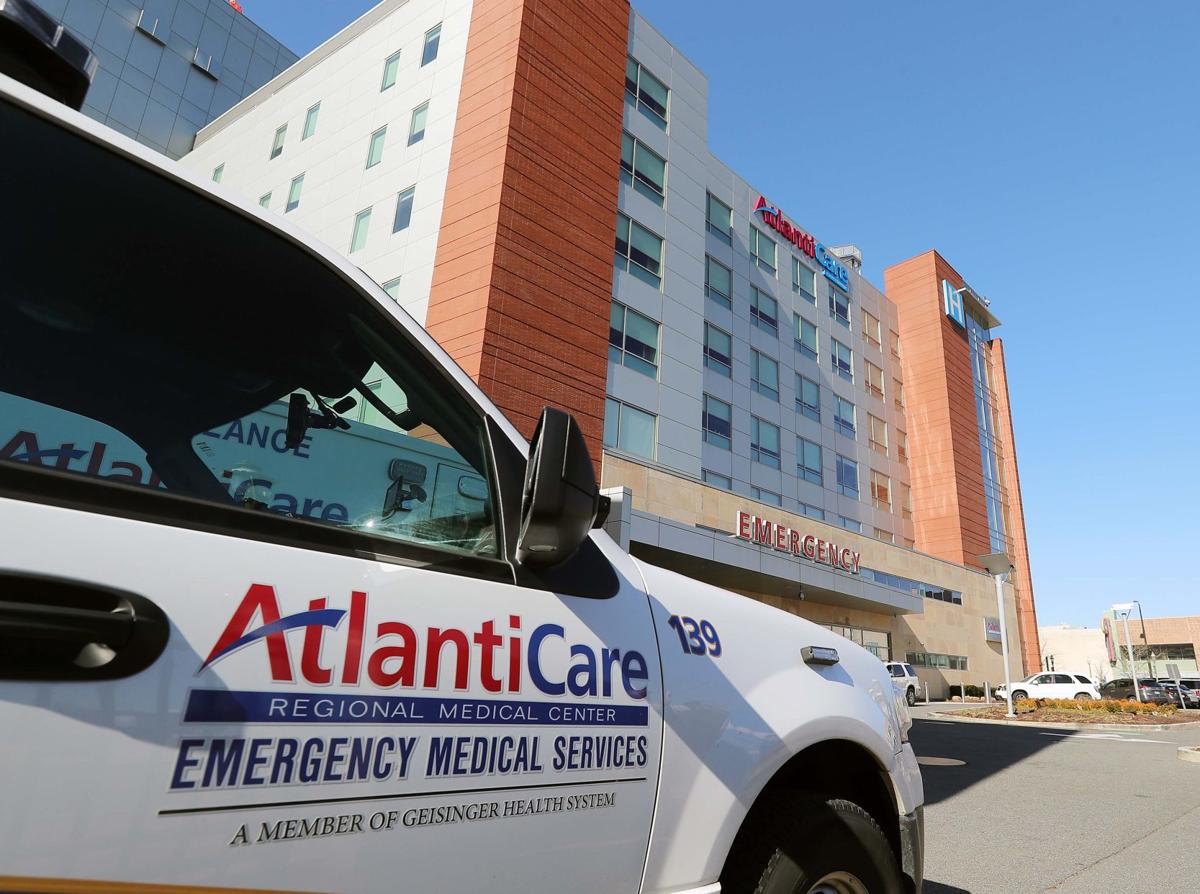 EGG HARBOR TOWNSHIP — AtlantiCare and Geisinger have reached an agreement that Geisinger will no longer serve as the parent organization to AtlantiCare after six years of working together.
The agreement includes a number of conditions and may take six to 18 months to finalize, according to the two health care companies' joint statement.
If completed, the agreement is expected to have no impact on employees, facilities, patients, patient care or the communities served by the respective health systems, the statement said.
Both systems will continue to collaborate on joint projects and initiatives, such as the New Jersey campus of the Geisinger Commonwealth School of Medicine, located in AtlantiCare Regional Medical Center, City Campus.
"We believe this agreement best supports the long-term health and wellness of our communities and makes the best use of our nonprofit resources today and into the future," the joint statement said.
As a result of the agreement, all claims in the federal lawsuit Geisinger filed against AtlantiCare in January have been withdrawn.
Geisinger Health is asking a federal court to block AtlantiCare Health System, Inc. from sev…
Geisinger had asked a federal court to block AtlantiCare Health System Inc. from severing its relationship with the Pennsylvania-based health system. AtlantiCare's board of directors voted in September to end the affiliation.
Geisinger's lawsuit alleged AtlantiCare was still legally bound to the 2014 agreement. That agreement allowed AtlantiCare to terminate within 10 years, but only if Geisinger became controlled by a for-profit organization or affiliated with a religious organization. Neither had happened, the lawsuit stated.
AtlantiCare includes one hospital with campuses in Atlantic City and Galloway Township and more than 100 other locations across five counties in South Jersey.
Geisinger operates 13 hospitals and two research centers, according to their complaint.
The 2015 merger of the two nonprofits was expected to create a united health care system offering affordable and accessible medical services throughout the region, AtlantiCare and Geisinger executives said at the time.
Prior to the merger, David Tilton, AtlantiCare's then-president and CEO, said that while the company remained financially stable, it had decided to explore a merger after studying the South Jersey market.
AtlantiCare concluded at the time there were financial risks by staying independent, including being based in a local economy "dependent on an unpredictable casino industry," Tilton said.
GALLERY: AtlantiCare's 12th annual community health fair
On Friday, AtlantiCare hosted its 12th annual community health fair at Pop Lloyd Stadium in Atlantic City. The fair was one of many throughout the nation being held in honor of National Health Center Week. The fair celebrated the hard work healthcare professionals put in, the bonds throughout the community and many ways that hope could be given to those in need. 
Contact: 609-272-7202
Twitter@ACPressJackson
The business news you need
With a weekly newsletter looking back at local history.