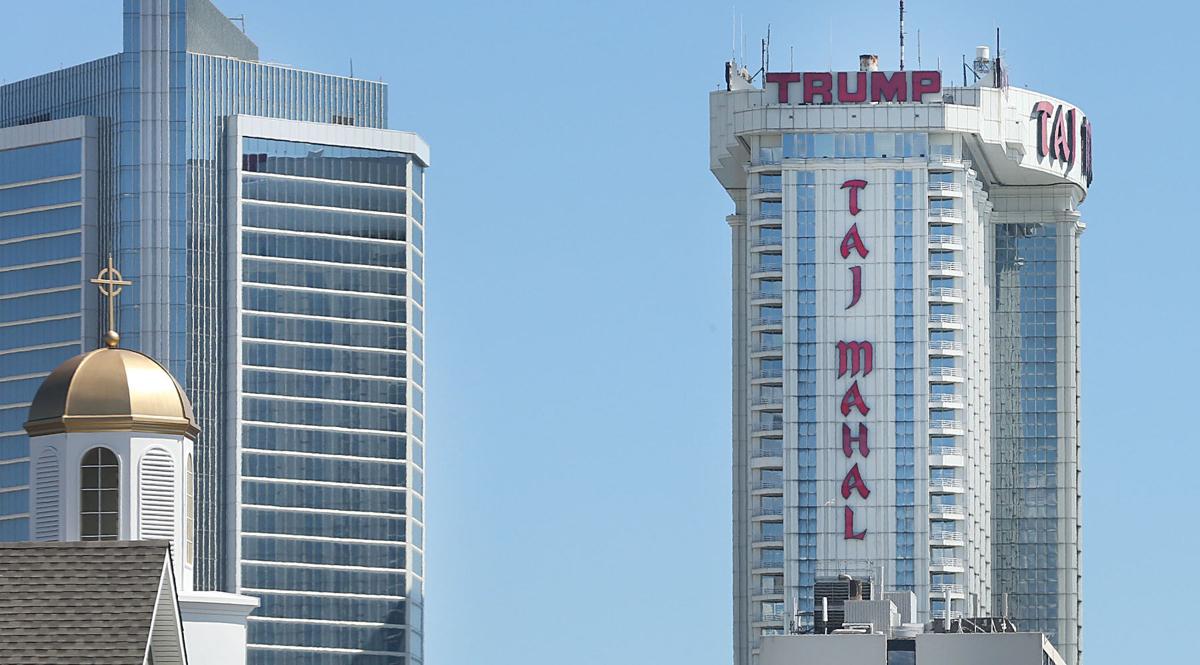 ATLANTIC CITY — When a celebrity owner hosted a lavish opening of Trump Taj Mahal Casino Resort in 1990, it made huge news well beyond the city.
And with the current owners' announcement Wednesday that they plan to close, it was a big deal all over again.
"I am surprised, given the new ownership," said Joe Weinert, an analyst with Linwood-based Spectrum Gaming Group. "Tropicana is a successful operator in multiple markets. Carl Icahn has been a successful operator in multiple markets."
ATLANTIC CITY — The owners of Trump Taj Mahal Casino Resort said Wednesday that the casino w…
Weinert called it a "monumental decision."
"And I do mean monumental, as this was for years the iconic, must-see property in Atlantic City. It was as big as Donald Trump's ego," Weinert said. "So a town that was once Trump City is now Trumpless, in every respect."
Trump, now a presidential candidate, left Atlantic City except in name years ago. Icahn formally took control of the Taj Mahal this year and installed the management team from the Tropicana Atlantic City, which he also owns, to run the Taj.
Alex Bumazhny, an analyst for Fitch Ratings, said the Taj Mahal — with its size, history and amenities — had the potential to be one of the top Atlantic City casinos following four casino closings in 2014 that reduced competition.
"But the bankruptcy and (Local 54) strike put it in a position that was hard to recover from," he said.
The Trump Taj Mahal Hotel Casino has hosted several sports events over the years. Here's a l…
Two sets of Taj Mahal owners have talked publicly about the possibility of closing the casino since then, but Bumazhny doesn't see Wednesday's move as the start of another cycle of shrinkage in the city.
"The market itself was probably right-sized for eight (casinos) at that point. All eight could have managed probably under the right circumstances, but given the unique situation for the Taj Mahal ... that made it very difficult to do," he said. "We think the market is pretty healthy" — although if state voters approve two casinos in North Jersey, he added, "we see another one or two closures" in Atlantic City.
Developer Bart Blatstein, who just reopened the former Showboat next door to Taj Mahal as a hotel-only operation in July, said he believes the Taj Mahal can still come back and reopen. But he said he has no interest in buying it.
"We have a plan for Showboat that will be announced in the near future, and it doesn't require Taj Mahal to be open," he said. He called Taj Mahal and neighboring Revel great properties and said he sees a great future for that area of the city.
"I plan long-term," he said. "Things will settle down and become bigger and better."
Anthony Catanoso has a very close-up view of Taj Mahal from his business. Steel Pier is directly across the Boardwalk from the casino, and the two are connected by a pedestrian bridge above the Boardwalk.
"We're not happy about it. And we're hopeful it's temporary and it reopens at some point in the future," said Catanoso, president of the family-owned Steel Pier.
"The property has got so much potential," he said. "It's a fantastic property."
Another financial analyst, Douglas Goldmacher, of Moody's Investors Service, called the closing a "credit negative for Atlantic City" but added that "Moody's rating has anticipated further contraction in the city's gaming industry."
He also warned about the possibility of "additional casino closures, given the continued growth of gaming in nearby states and potentially in northern New Jersey."
Editor's note: This story was originally printed in The Press of Atlantic City on April 1, 1990. 
Weinert remembers that opening day at the Taj a quarter-century ago, but he's more concerned with the years ahead.
"This could be another white elephant for the city," he said of a property that actually does have white elephants as part of its decorating scheme.
"It's an enormously large and inefficently laid-out property," Weinert said. "It wouldn't surprise me to see pieces of it reopened and potentially sold and parceled out. It has two large hotel towers and an enormous expanse along along the Boardwalk. For the whole property to continue as a single operation, I just don't see it. But depending on what Tropicana wants to do with it, and who's interested, it could potentially be broken up."
Staff Writer Diane D'Amico contributed to this report.