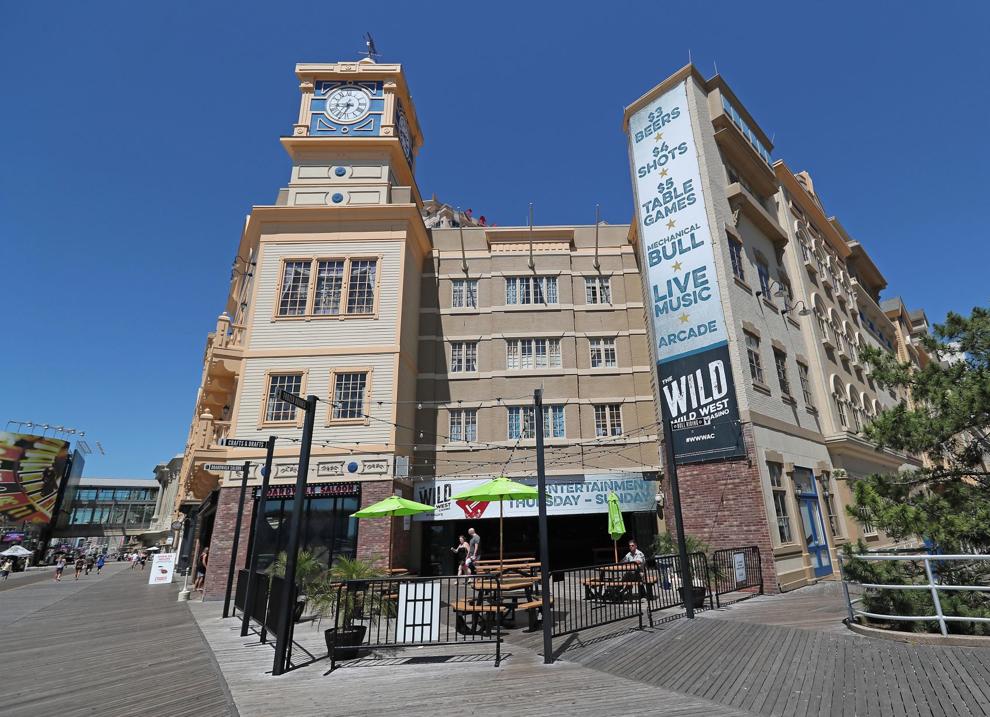 The Casino Reinvestment Development Authority approved a request Tuesday to divide the land lots containing the Wild Wild West Casino and parking garage structure from Bally's Atlantic City ahead of the casino's impending sale to Twin River Worldwide Holdings. The Bally's deal is expected to be completed by the end of the year, according to Twin River executives.
State Police asked for the public's help Monday to identify a man and woman who allegedly stole a wallet from an elderly woman in Upper Township and used her credit cards last month. The pair were recorded on video surveillance as they walked out of the ShopRite in the Marmora section of the township and got into a white Cadillac CTS or ATS sedan, according to a post on the State Police's Facebook page.
Atlantic City native Justin Volpe, a certified recovery peer support specialist in the Miami-Dade County, Florida, is featured in the first of a new five-part series of digital-first, short docu-films examining mental illness and the criminal justice system. Volpe has served as a national consultant since 2011 and has traveled the country sharing his message of inspiration.
Sgt. 1st Class Richard Stayskal of Pinehurst, North Carolina, is this year's Wounded Warrior Week honoree, which includes a weeklong, all-expenses-paid vacation in a Downbeach home for a selected veteran and their family. The annual event is sponsored by Longport's American Legion Post 469 and is in its ninth year.
A 168-pound turtle named Tabitha found stranded off Cape May was the 50th to be released back into the ocean by Sea Turtle Recovery, a nonprofit operating out of the Turtle Back Zoo in West Orange. Tabitha was one of three turtles to make the trip from the rescue center in Essex County to the seashore resort of Point Pleasant Beach, home to an aquarium and one of the state's most popular boardwalks.
Contact: 609-272-7286
Twitter @ACPress_LC