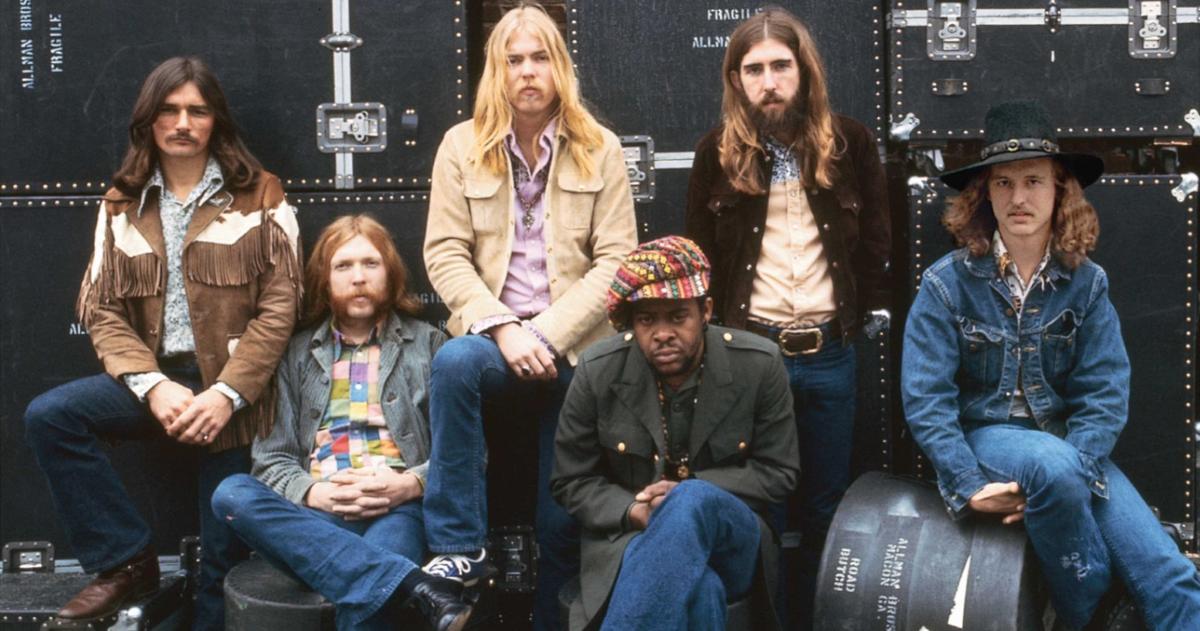 If you never had a chance to see The Allman Brothers Band, and it's something you'd really wished you could have crossed off your bucket list, this may be your chance. No, it's not the actual Allman Brothers Band (because that would be impossible). Instead, it's the next best thing, One Way Out, which features the music of the Allman Brothers Band, performed live at 9 p.m. Saturday, Dec. 14, at Harbor Square Theatre by some of Cape May County's finest musicians. Here are five things to know before you go.
1. The concept. While tribute bands are everywhere these days, the concept of Marnie Lengle's shows are something truly unique. Lengle, who started a series of shows at Harbor Square Theatre in 2016, brainstorms different show concepts several months a year. Rather than forming a tribute band, she invites different musicians to participate in one night tribute events. For each show, the gathered group of musicians spends a few rehearsals working off of everyone's strengths and contributions to come up with a night which honors the band or genre being highlighted.
2. The music. Whether it's "Melissa", "Ramblin Man", or "Midnight Rider" almost everyone can recognize something from The Allman Brothers Band. "The Allman Brothers Band redefined the scope of rock's musical boundaries," says Lengle. "They placed emphasis on musicianship, seamlessly melding rock, blues, jazz and R&B with extended improvisation."
3. The musicians. One Way Out is a veritable who's who of talented local musicians including Chris Gillin-Schwartz and The Ramble (Tom Naglee Jr., Doc Schwartz, and Ric Rutherford); members of the Toni Teschner Band including Toni Teschner, Emmitt Herron and David Rowan; two of Cape May County's favorite duos — Marnie and Nate as well as Greg Carpenter and Lara DeCosta; stand out vocalist and percussionist Jeffrey Hebron; Snake Brother John Langston; the talented and charismatic Michael Curley and Dan Barry; Al Olivero on drums; Michael Lloyd on organ; Terry Dougherty on bass; and Jon Thompson of Hevee Levee (as well as a touring member of The Machine) on bass.
4. The venue. What do you get when you take a renovated movie theatre with space for live events, and a ton of uber-talented musicians? A 235 seat theater that has an after-hours life all of its own. As Harbor Square Theatre has grown in reputation as a live music venue, so too have the audiences. If you want to catch one of Lengle's events, get your tickets fast. They usually sell out.
5. The extras. You can certainly enjoy a show without a cocktail. But if you're in the mood for something special, you're in the right place at Harbor Square Theatre, where you can grab a drink — craft beers, spiked shakes, and lots of creative cocktails — from Harbor Burger Bar, which is connected to the theater.