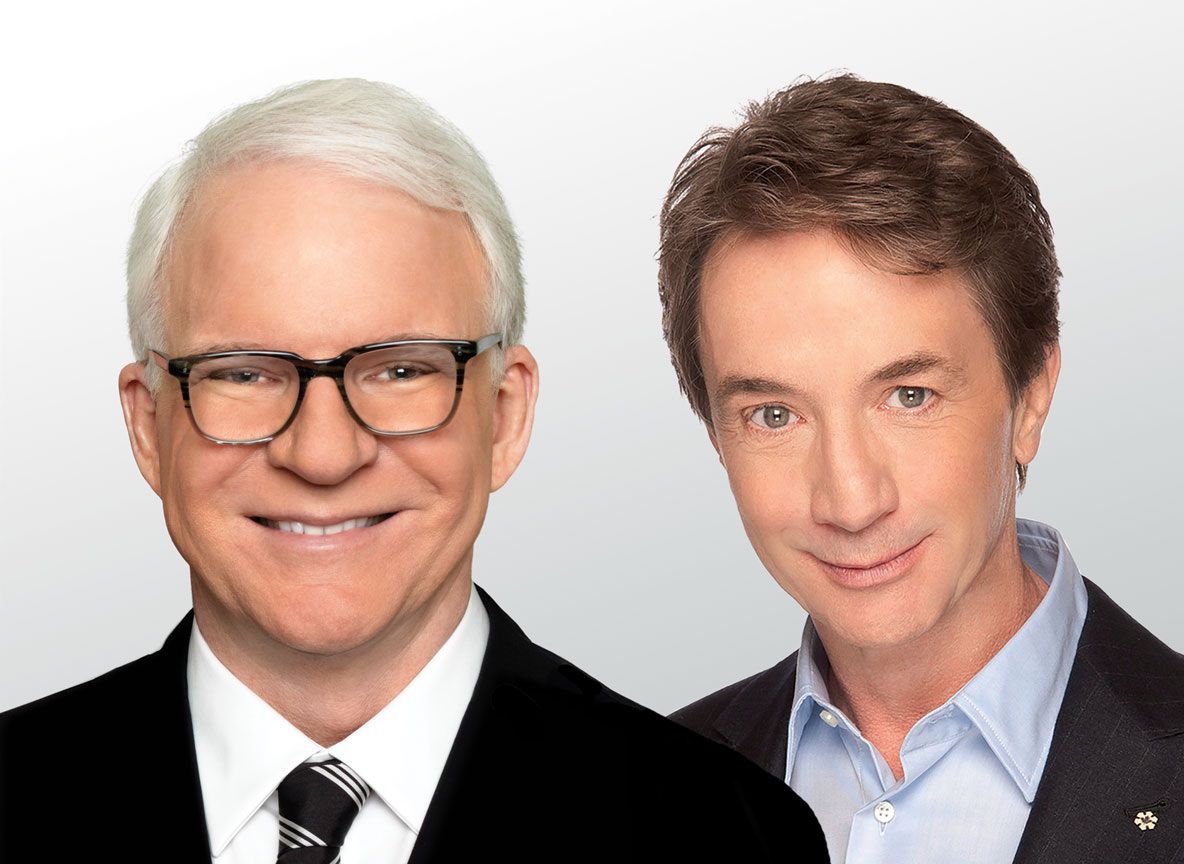 STEVE MARTIN AND MARTIN SHORT: AN EVENING YOU WILL NEVER FORGET FOR THE REST OF YOUR LIFE WITH THE STEEP CANYON RANGERS
BORGATA'S EVENT CENTER // 8 P.M. FRIDAY, DEC. 15
WHO ARE THEY: Steve Martin is best known as a comedian and actor who starred in films such as "The Jerk," "Planes, Trains and Automobiles" and "Three Amigos." He is also a banjo player who has appeared at the Grand Ole Oprey. The Steep Canyon Rangers are a Grammy Award-winning bluegrass band from North Carolina. Martin and the Steep Canyon Rangers teamed up in 2011 for "Red Bird Alert."
Martin Short got his start in show business as a member of The Second City comedy troupe in the late 1970s. A television version called SCTV, which ran for several years in Canada and the U.S. helped Short to gain exposure and in 1984 he became a cast member of Saturday Night Live. Over the years Short has starred in many films, including "Three Amigos," "Father of the Bride," "Three Fugitives" and the hilarious cult favorite "Clifford." Short has also had theater roles in "The Goodbye Girl" and "Little Me." In the early 2000s Short starred in the television show "Primetime Glick" on Comedy Central.
WHAT TO EXPECT: Two of the three amigos have teamed up for a musical comedy tour which is a dream come true for many die-hard fans. Along with the bluegrass group The Steep Canyon Rangers, Steve Martin and Martin Short weave a tapestry of hilarious bits, playing off of one another and riffing like only they can. With Martin on the banjo, the two perform comedic songs where they take turns roasting one another with a series of quick one liners. There's plenty of self-deprecating jokes and silliness to go around during this show which comes off as a refreshing throw back to a time when comedy was less cynical.
WHAT'S NEW: Short is doing voiceovers for the upcoming 2018 film "Bumblebee: The Movie."
SHOW INFO: Tickets are sold out.
Associate Editor, At The Shore/ACWeekly