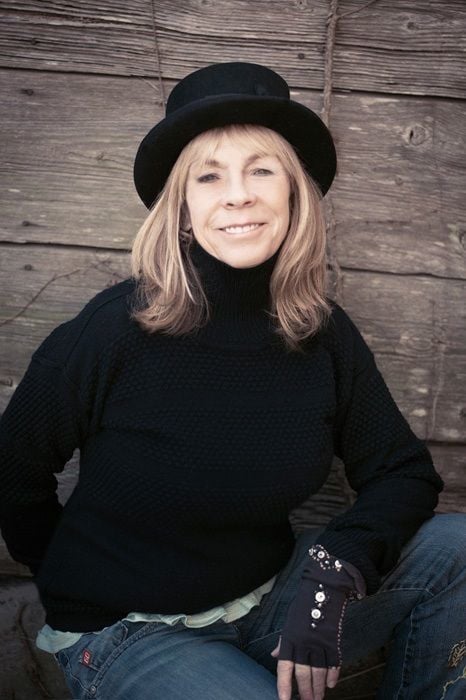 If Rickie Lee Jones had her way, she'd never sing a song that had been written before she and her musical collaborators walk out on stage.
"To be honest, my best songs are probably improvised on the spot," says Jones who heads to The Grunin Center for the Arts in Toms River 7:30 p.m. Thursday, March 22. "While I can do that, taking the other kids along is a challenge. If I stand up there and make up a song, when I'm done it will be a whole song, not a series of images. It's a big deal to make up lyrics and a melody in front of people. It's a risk emotionally. You're not going to get stoned or shot. But you can fail."
Even after a career that's spanned eight decades — that's right, 80 years — Freddy Cole is s…
For that kind of performance to occur Jones says she'd have to find the right people to play with and properly bill the performances and be able still make some money from the shows — that likely can't ever happen.
"My goal in life is to have an ensemble of people so intimate we can go out and improvise music," she says. "I'm not talking about jazz guys improvising over the same old chords, but new songs, new music. I know I can do it.
"I enjoy the feeling of it as a dream," Jones said. "It's another thing with the business. You'd have to market it as 'you won't hear any of those songs.' When I've attempted to do that in the past, it's been difficult and I've lost money. I don't have the money to lose now."
For now, on tour, Jones and her band will comb through her catalog for material. But it almost certainly won't sound exactly like the record when they play it.
"It's probably because I'm super creative and I don't say that as a compliment,' Jones said of her need to change the songs. "My mind won't stop making up new ways to do things. If I'm with super creative people, that can be great. If they're not so creative, it can be difficult. I can't stop making something new out of things, except maybe 'The Last Chance Texaco.' I think I do that the same way."
"The Last Chance Texaco" comes from "Rickie Lee Jones," her 1979 debut album. Her most recent work, "The Other Side of Desire," a New Orleans filled album, was released in 2015 on her own label. Unlike many artists who emphasize their most recent work in concert, Jones says she'll likely only be doing one song from the record on her current tour.
"That was a good record, but it takes me a long time to become a fan of my records. That record hasn't fallen in yet," she said. " What's exciting to me is the ensemble I work with, the directions they go with the music."
You may not know it, but if you're reading this on a Thursday, it's National Goof Off Day. I…
Regardless of the directions they will go, the music will retain the intimacy that has connected Jones with her listeners since "Rickie Lee Jones." "I don't think I do that on purpose," she says. I think I'm intimate. I draw you in as a human being. That's the way I am with my improvisations. When I make things up, it's very real to me. It's work of emotion."
Finding the emotion is one of the reasons that Jones continues to rework her songs, giving them new life for her as well as the audience each time she hits the stage. "The first time I played it, the song was now alive," she says. "I need to experience it that way. It has to be in front of me, a song I discover. As the decades go by, the challenge is to keep discovering them. The songs are like a house. The living room is there, the bedroom is there. They're always in the same place. When I sing, all of my emotions are engaged. That's kind of cool."