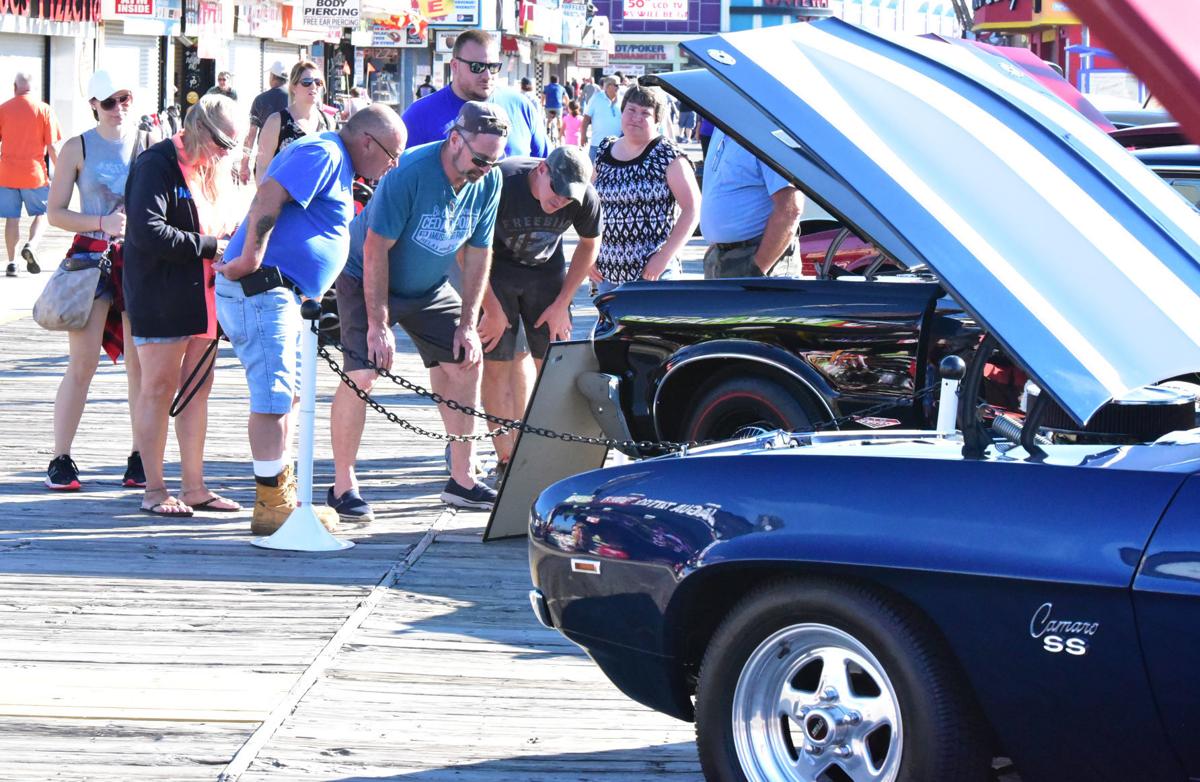 Get down in the sandpit for the Rusty Nail at the Beach Shack for the 7th annual Clam-a-Rama clam shell pitching tournament Saturday, May 12. Registration begins at 9 a.m. with the tournament kicking off at 11 a.m. Drinks and beachy food will be served, as the competition heats up. Registration is $30 and includes a T-shirt and discounted meal. Located at 205 Beach Ave., Cape May. Go to BeachShack.com.
Funk Daddy is a party funk band that can often be found in the clubs and lounges of Atlantic…
Peter Yarrow, who famously wrote the hit song "Puff, the Magic Dragon" with his band Peter, Paul and Mary, will perform at the Grunin Center for the Arts 8 p.m. Friday, May 11. Yarrow will discuss aspects of his musical, political and personal life while playing some of his beloved songs. Tickets are $30 and $35. Located at College Drive, Toms River. Go to GruninCenter.org.
Ocean City's own Punxsutawney Phil, Martin Z. Mollusk, will come out Saturday, May 12, to determine if summer will come early. If Martin sees his shadow, summer will supposedly come a week early. Check it out beginning 11 a.m. at Moorlyn Terrace Beach, 9th Street and Atlantic Avenue, Ocean City. Go to OceanCityVacation.com.
MODERN MUSCLE CAR INVASION, Ocean City
Muscle cars will invade the Ocean City boardwalk during the Modern Muscle Car Invasion event Saturday, May 12. The first annual event will feature today's muscle cars, with Ford, Chevy and other models on display. Cars will be judged, with trophies awarded. The event will take place from noon to 5 p.m. on the boardwalk between 5th and 14th streets. Go to ModernMuscleCarInvasion.com.
Just because he's finally using some dirty words you're never supposed to say on TV — based …
'AN EVENING WITH JON DORENBOS,' Ocean City
Former Philadelphia Eagles long snapper Jon Dorenbos will bring back his family-friendly magic show for the second year in a row to the Ocean City Music Pier Saturday, May 12. During "An Evening with Jon Dorenbos — Magic, Comedy & Football," Dorenbos will entertain the crowds with magic tricks and inspirational stories from his football career and difficult childhood. Listen as he shares stories and performs a variety of tricks to keep the whole family entertained. Dorenbos impressed the judges of "America's Got Talent" with his mind-blowing magic and uplifting stories in the fall of 2016. The show will take place from 8 to 9:30 p.m. at the Ocean City Music Pier, Moorlyn Terrace and the Boardwalk. Tickets range from $30 to $45. Call 609-399-6111 or go to OceanCityVacation.com/BoxOffice.
BOARDWALK CLASSIC CAR SHOW, Wildwood
A Wildwood favorite, the Boardwalk Classic Car Show returns to the boards Friday through Sunday, May 11 to 13. Classic and vintage vehicles will sparkle in the summer sun for onlookers to admire from 10 a.m. to 3 p.m. Saturday and Sunday. At 5 p.m. on Saturday, the "Winner's Circle" will convene at the Wildwoods Convention Center (4501 Boardwalk), where the "Boardwalk Top 40" and the overall "Best in Show" will be displayed. Head back 9 a.m. Sunday for the awards ceremony. Go to WildwoodMotorEvents.com.