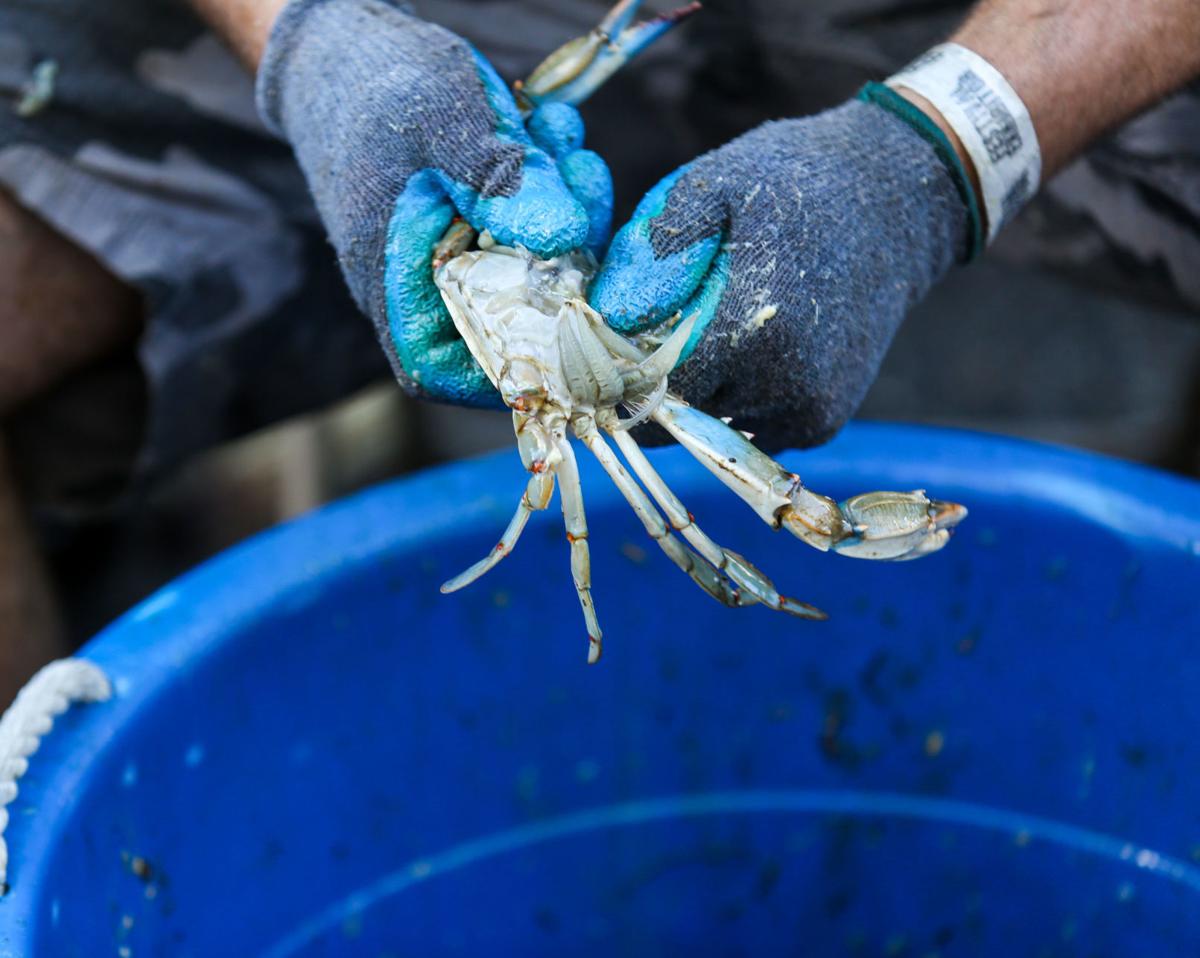 2019 marks the first year for the Downbeach Seafood Festival … well, sorta. The truth is that the event formerly known as the Atlantic City Seafood Festival has relocated to Ventnor's Ski Beach and renamed itself. But the good news is the festival you have known and loved for all these years is coming back. From 11 a.m. to 7 p.m. on Saturday, Sept. 7, folks can expect the same saltwater vibes they always enjoyed in the past.
"We are really excited to have the festival in Ventnor. It's a wonderful event," said Ventnor Mayor Beth Holtzman when the festival's new location was announced. "Ski beach is a beautiful spot right on the water. And it's an under-utilized piece of city property."
Though it's found a new home, you can count on the Downbeach Seafood Festival to feature all the greatest elements from before — starting with a lineup of incredible local restaurants, all slinging top-notch seafood in a variety of styles and presentations. Everywhere from the classic spots like Chart House to the trendy and tasty flavors of Council Oak Fish, Iron Room and more will be on hand to dazzle your taste buds.
And of course, like any festival worth its salt, the day is about much more than just having a few shrimp and heading home.
"It's a great opportunity to hang out with a couple thousand of your closest friends — or make some new ones," says Jon Henderson of Good Time Tricycle Productions, the company behind the Downbeach Seafood Festival.
Henderson and his team have worked tirelessly to make sure that this year's festival lives up to the expectations of its attendees. And if Henderson's gut instincts are correct, folks will be more than pleased with what awaits them.
"I'm honestly looking forward to watching people's reactions when they see it. It's just laid out so well. I love that it's on the water and that it has a real community feel," he says.
Though the obvious change from years past is the physical location itself, another notable difference this year is that the festival has now been shortened to a one-day event. And while that means a shorter festival, it does have its advantages.
"It's a new space and we needed a rain date, so we decided to do it this year as a one-day event. That way we can get used to the space and have that Sunday in our pocket in case it rains on Saturday," he says.
Unlike many festivals who simply bring in whatever food trucks and vendors are available, the DownBeach Seafood Festival instead focuses on highlighting local chefs and businesses.
"Our goal for this was to do a dine around, showcasing what these local restaurants can do on the seafood front. I want to have someone who has never tried (chef) Charles (Soreth's) lobster roll come to the Seafood Fest, try it and then head to Tennessee Avenue Beer Hall next week to try other items on his menu," Henderson says.
Providing a locally focused event also encourages many local chefs to participate, such as Bobby Hettmannsperger, director of culinary operations at Golden Nugget Atlantic City.
"What is great about the festival is that it gives the chefs an opportunity to speak directly to our customers outside the casino," Hettmannsperger says.
Golden Nugget has two restaurants represented at the fest, Chart House and the Golden Nugget buffet, the latter of which will showcase selections from its Friday night seafood menu.
So from a chef's perspective, what makes a seafood dish great? "To me a great seafood dish needs to have a lot of spice, garlic and tomato added to it with a nice seafood stock, Hettmannsperger says. "And maybe some garlic bread."
Sure, it's called the Downbeach Seafood Festival, but it's not just about seafood. The idea from Henderson is to keep everyone happy who enters the grounds, not just those who love a good lobster tail or a nice filet of flounder.
"If you don't want to go for the seafood that is totally fine. We have so many great options for non-seafood lovers. There's stuff for the family, there are live cooking demos, and we have a fantastic gathering of breweries," Henderson says.
And once again the local theme maintains a strong presence, as the "Great Brews of NJ" tasting tent features more than 15 breweries that are all based in the Garden State. Expect to find world class suds from such local favorites as Tuckahoe Brewing Co., Devil's Creek Brewery, Garden State Beer Company, Ludlam Island Brewery and many more.
Other activities to partake in throughout the day include a pet costume contest, a crabcake eating contest, live music, sand sculpting, performances from the South Pacific Island Dancers, a touch tank, a kids zone complete with bouncy houses, sidewalk chalk and a giant Jenga game, plus the return of the annual chowder cook off, the proceeds of which will go to the Community FoodBank of New Jersey.
In addition to the activities there will also be a variety of vendors selling everything from paddleboard rentals to handmade jewelry.