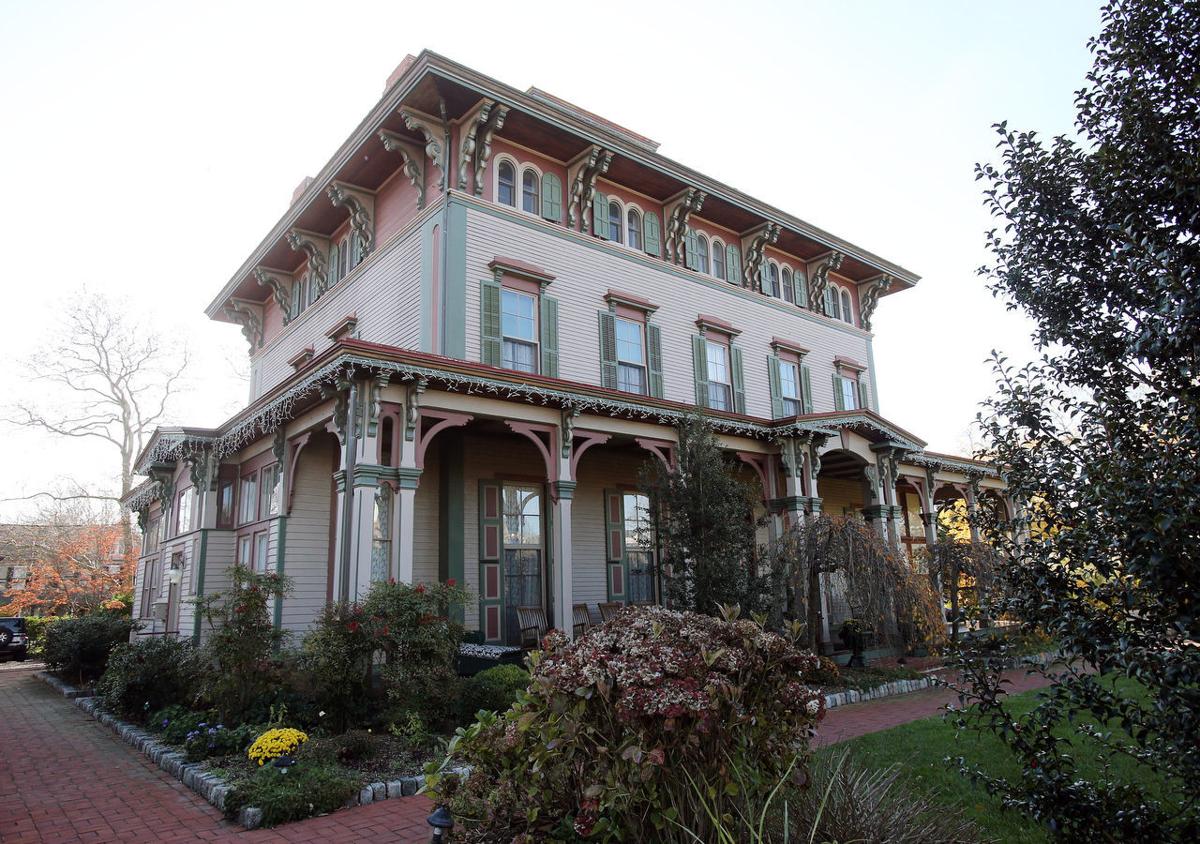 Cape May. Since the mid 1800's, this stretch of beachfront paradise has been one of the top vacation destinations in the region. It's not hard to see why either, with its quaint, family-friendly vibe, accented by some of the most picturesque architecture in the entire country. It lives at the southern tip of our state like a permanent Norman Rockwell painting.
But in this very same town, just beyond the beauty of the beach and beneath the towering spires of the Victorian mansions lives a far more unsettling presence ... ghosts.
A Scottish tradition dedicated to a poet few Americans can recognize by name, that features …
That's right, Cape May's rows of quaint homes are reportedly stocked with spectres. In fact, Cape May is considered to be among the most haunted towns in all of America.
One such spot that has seen more than its share of spooky activity is The Southern Mansion, an award-winning bed and breakfast located just five minutes from the crashing waves of the Atlantic. The paranormal activity at this gorgeous, sprawling property has been so prevalent that on Friday and Saturday, Jan. 26 and 27, they will host SyFy's Ghost Hunters, Steve Gonsalves, Dave Tango, Bruce Tango and Samantha Hawes — who shot an episode of "Ghost Hunters" at the Southern Mansion that aired in 2010 called "Touched by Evil" — for an evening of ghastly fun.
Though the Hunters will not be filming an episode this time, the events begin at 6 p.m. with a pre-investigation party mixer followed by a meet and greet with the Ghost Hunters, a discussion on the well-known hauntings at the mansion, a Ghost Hunters trivia session, and eventually a full on investigation of the property. The event wraps up at 1 a.m.
One woman who is intimately familiar with the property is General Manager Denise Najera who we had a chance to speak with about the Ghost Hunters' visit.
At The Shore: Tell us a bit about what the Ghost Hunters do when they visit the Southern Mansion.
Denise Najera: What they do is a presentation as well as an investigation. They gather everybody and first do a meet and greet with some food and talk (about the hauntings). Then they actually start the investigation. They go throughout the house. Even though people are staying here, they open all the rooms. They also tell stories and discuss things that have happened to them here. So it's a lot of fun. Last year they did only one night, but because it was so popular they are doing two this year.
ATS: How long have the hauntings been going on at Southern Mansion?
DN: Based on things that either employees or guests tell us, I would say they have been happening ever since we opened. I have stories going all the way back to the first year we were open, so it's been a long time. The thing about the stories is that while it may be different guests at different times, they tell you the same story. They seem to see the same things.
Some people — not everyone, and certainly not even many — are fortunate enough to have one g…
ATS: What are some of the things people have reported seeing over the years?
DN: The main one that I hear all the time is about this couple that appears in the middle of the night in Room 14. And what they do is they wake up our guests, the guests hear this conversation between them and they sit on the bed and talk. Another big area is downstairs by the kitchen area and the ballroom downstairs. Our own chef has even said that he has seen (what appears to be) a guy dressed in military clothes. He thought it was just a guest walking in the hallway, but the next day it happened again, and when he went to investigate in the hallway, no one was there.
ATS: Do any of the ghosts seem threatening in any way or do they seem like friendly ghosts?
DN: They seem to be very friendly. I have been here for 21 years and I have never felt scared. I actually feel very comfortable, and I am by myself here most of the time during this time of year. I never feel threatened or anything like that.
ATS: Have you ever personally seen any ghostly activity at Southern Mansion?
DN: Not me, but I think it just has to do with sensitivity. I have other employees who have been here for many years and they tell me the stories, but then I know other people who have never seen anything.
ATS: Do you personally believe in ghosts?