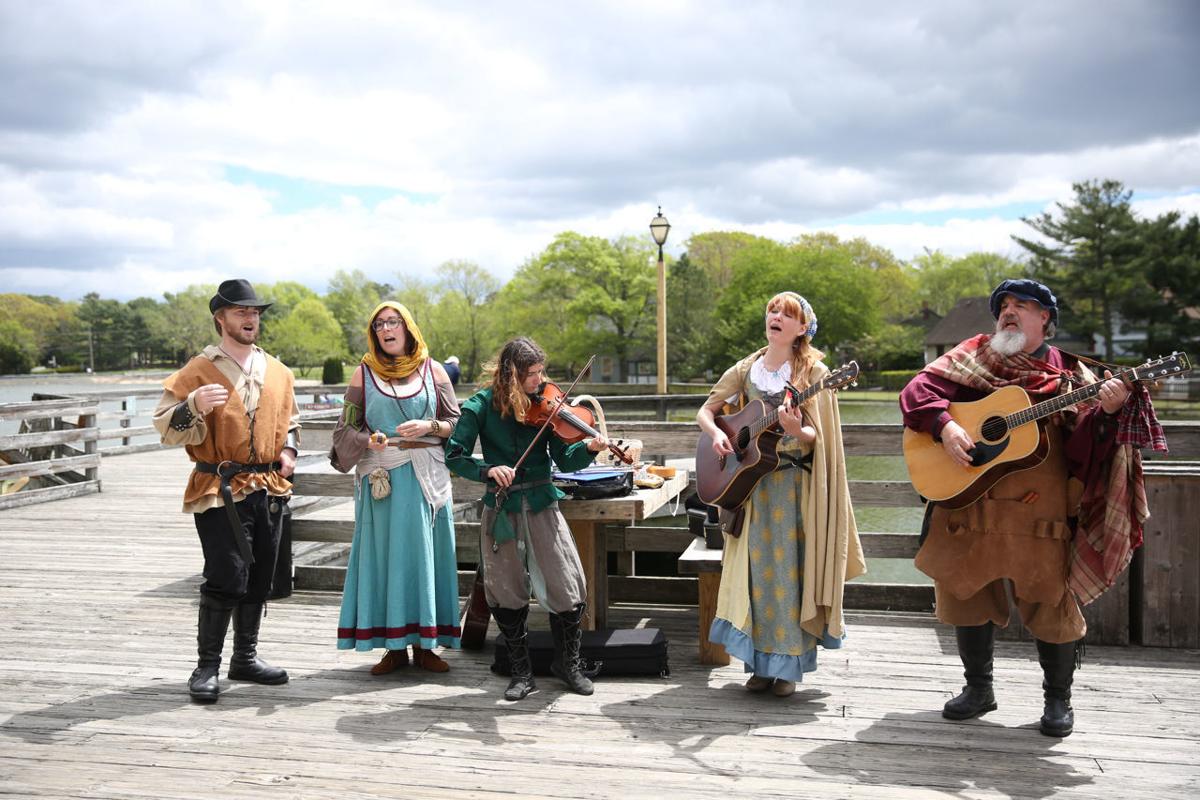 The shoddy record-keeping of the 1500s has somewhat obscured the specific birthday of perhaps the best writer the English language has ever known. However, most historians agree that William Shakespeare was born on April 23, 1564.
In an ironic twist that strangely suits the master of both comedy and tragedy, Shakespeare is also thought to have died on April 23, 52 years later in 1616. Both of these facts make April 23, which falls on a Monday this year, a day worthy of celebration. Here are four ways to celebrate the life (and death) of Will Shakespeare, based on quotes from some his greatest works.
"You don't miss your water, till your well runs dry," reflects William Bell in the chorus of…
'What a piece of work is man.' — 'Hamlet'
Honor the Bard's great triumphs and missteps at OCC Repertory Theatre Company's "What a Piece of Work Is Man: The Wit, Wisdom, and Wonder of Will Shakespeare." The company will perform slices of Shakespearean work at the Grunin Center for the Arts, running the gamut from comedy to tragedy and all that history in between. They're not shying away from the scandalous work either, as it's no secret Shakespeare loved a good dirty joke.
The Grunin Center is located at College Drive, Toms River. The show plays various dates and times from Thursday to Sunday, April 19 to 29. Go to GruninCenter.org for tickets and dates.
'For 'tis your thoughts that now must deck our kings.' — 'Henry V'
Just as Shakespeare called his audience to do in the prologue of "Henry V," suspend your disbelief to enter the era of Shakespeare at the Smithville Renaissance Faire, taking place Saturday and Sunday, April 28 and 29. Each day from 11 a.m. to 5 p.m., the Village Greene will be turned into the Shire of Smithville, under the rule of the Duke of Northumberland. Sword fighting, jesters, knights, aerial acrobatics and more can be seen during this return to the Renaissance period. In past years, Shakespeare was even there himself to perform abridged versions of some of his works. Bring your imagination to "deck our kings," and maybe deck yourself in a crown, as well.
We can thank Snuffer's Restaurant and Bar in Dallas, Texas, for the creation of National Che…
Historic Smithville Village is located at 615 E. Moss Mill Road, Galloway. Go to HistoricSmithvilleNJ.com for more info.
'From forth the fatal loins of these two foes/ A pair of star-cross'd lovers take their life …' – 'Romeo and Juliet'
"Romeo and Juliet" has been putting all bad high school relationships to shame since 1597. The story of these two ill-fated teens will be brought to life beautifully by the Atlantic City Ballet on May 6 at Caesars Atlantic City's Circus Maximus Theater. Shakespeare's birthday is the perfect opportunity to grab your tickets early to see the show that set the archetype for every forbidden romance.
Caesars Atlantic City located 2100 Pacific Ave., Atlantic City. Go to ACBallet.org.
'I can find out no rhyme to "lady" but "baby".' – 'Much Ado About Nothing'
Benedick from "Much Ado About Nothing" may not have been "born under a rhyming planet," but fortunately the folks performing at the Noyes Arts Garage's World Above Open Mic & Featured Reading Night were. This free, monthly event will be held 7 p.m. Wednesday, April 25, and invites poets to come and share their work. In honor of the 154 sonnets Shakespeare wrote, we suggest attending the reading or sharing one of your own poems.
The Noyes Arts Garage is located at 2200 Fairmount Ave., Atlantic City. Go to ArtsGarageAC.com.