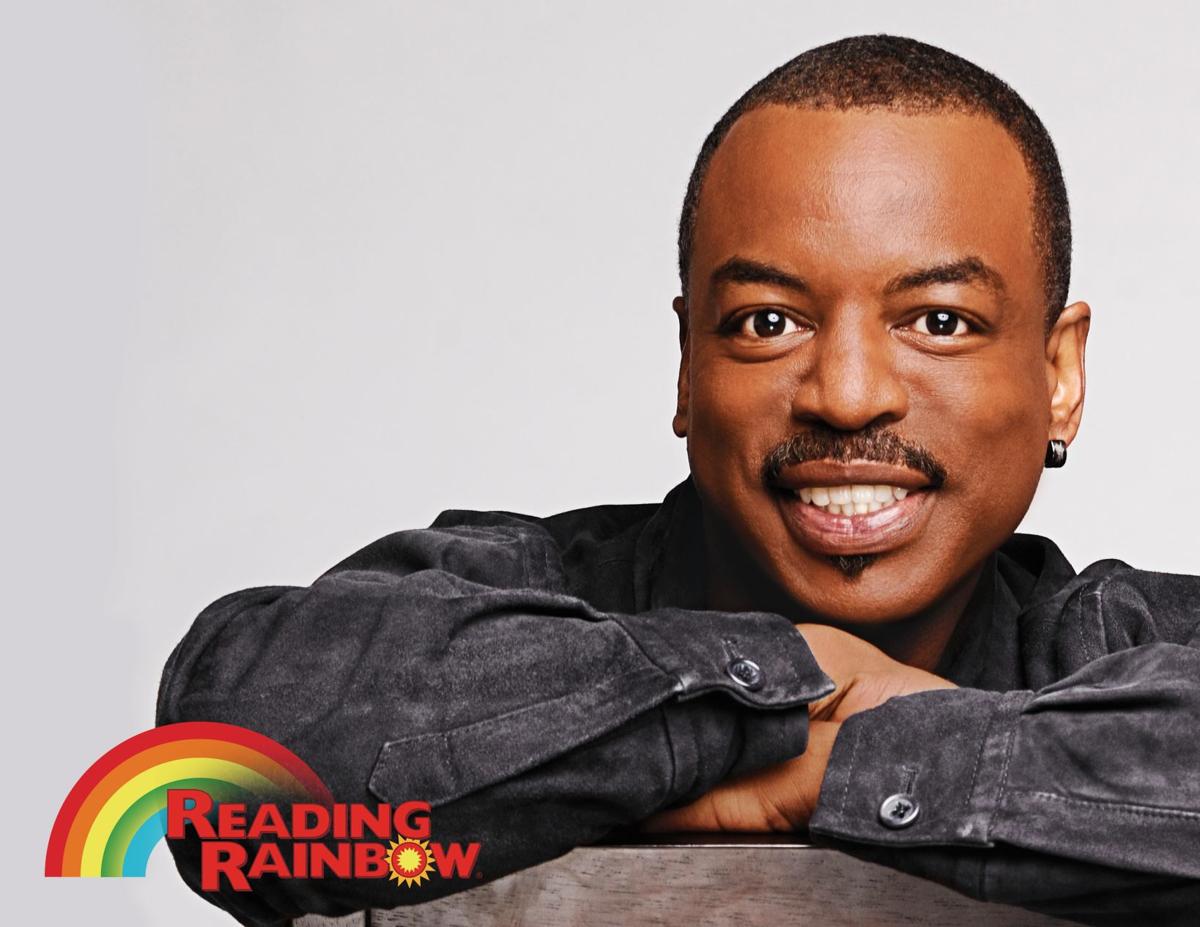 There was a time when being a nerd was something to be embarrassed about. There was a time when obsessing over sci-fi movies and appearing in public dressed as Boba Fett wouldn't get you anything other than a serious wedgie and a guaranteed life of celibacy.
But things have changed in 2019. While the concept of being a nerd still exists, it's now seen more as a badge of pride than a put down. The folks in this quirky social class have banded together to celebrate their unique love of things like comic books, superheroes, Dungeons and Dragons, Star Trek and Lord of The Rings. They have formed clubs that number in the thousands both online and in real life. And while many in South Jersey and beyond may still act out space operas with their Star Wars action figures in their parents' basement, they now have reason to leave the confines of their fortresses of virginity and head out into the world. And that reason is OC Con.
This weekend Ocean City Music Pier will host O.C. Con. Running from 10 a.m. to 5 p.m. Saturday, April 6 and 10 a.m. to 4 p.m. Sunday, April 7, this extravaganza of geekdom will feature a smorgasbord of vendors selling everything from posters and toys to signed memorabilia and everything inbetween. There will also be a cosplay contest, video games, board games,discussion panels, a mile long Super Hero Run, a Super Hero obstacle dash and on Saturday a live performance from the Star Wars rock band Galactic Empire that you won't want to miss. The Batmobile will be on display along with Bumblebee from Transformers.
Naturally the worlds of sci-fi, horror and fantasy will be the most prominent at an event like this, but part of the fun of any con is that you really don't know what you might find. It's a pop culture free-for-all.
As far as live human beings, OC Con will once again feature a variety of artists and illustrators on hand from the world of graphic novels, comic books and more, but hands down the most exciting special guest is none other than LeVar Burton. In case you weren't paying attention to pop culture in the '80s and '90s, LeVar Burton served as host of the incredibly popular educational children's TV show "Reading Rainbow" and later became a cast member on the much beloved sci-fi hit, "Star Trek: The Next Generation," in addition to many other roles in film and TV.
We got a chance to chat with Burton recently. Here's what he had to say.
Cronick: Hi LeVar, how are you sir?
Burton: Fabulous, what's going on brother?
Cronick: Now LeVar, I'm a food critic by day. I went and I followed you on Twitter, and you might be a bigger foodie than me. Your Twitter is gorgeous. Your food pictures are nice man. Good job.
Burton: I like to eat man.
Cronick: We all like to eat, but I think you appreciate the fine things in life.
Burton: I try. I try to treat myself well. I feel like I deserve it. I work hard.
Cronick: I saw that you were getting some Jamaican food. Now Jamaican food, that's not as easy to come by here for some reason, so I'm jealous.
Burton: Yeah, I found an amazing Jamaican restaurant in Fredericksburg, Virginia and it just blew my mind. It was the most authentic jerk chicken I've ever had outside of Jamaica.
Cronick: LeVar Burton is going to be in Ocean City for OC Con. Now LeVar, it's great to have you. So the Comic Con thing, the convention thing, how often do you do them? Do you do enjoy it? Obviously, you wouldn't do it if you didn't enjoy it, but is it a thing you do often?
Burton: It's not all that often, but it is fun and it's good to be out there with the fans. I do enjoy it, it's still work, but it is a lot of fun.
Cronick: What do you enjoy the most about it? I do a lot of interviews with people who do these kind of things and the most common thing is they really like those stories that bring them back to a place that maybe they haven't thought about in five years or 10 years. Does that happen to you a lot?
Burton: You know it's funny, part of the enjoyment for me is that people know me from different things depending on how old they are. Whether or not they're "Star Trek" fans, or readers and love books, so you never know where the love is going to come from, so I love that people have different entry points into why they're a fan.
Cronick: Now I don't remember you being in the Atlantic City/Ocean City area before. Do you remember being in this part of the world?
Burton: I think it's been a minute since I've been in the Atlantic City/Ocean City part of the universe. I'm looking forward to it.
Cronick: You're actually going to be on a place called the Music Pier which literally is on the ocean so your views all day if you do get bored are spectacular. So let's talk about your career. It's amazing, as you said everyone knows you for all different reasons, whether it's for "Star Trek" or for "Roots." It seems to me like you really take great pride in what you've accomplished and how many lives you've touched with "Reading Rainbow." It ran for 23 seasons and was one of the longest-running children's programs on PBS for all those years. Two-hundred broadcast awards … 26 Emmy Awards … do you find that's your biggest achievement?
Burton: I'm pretty proud of it. Because for me, I am a storyteller. That's who I am, it's not something that I do. So, I've been lucky to be able to be a storyteller and an actor and a director and a writer and a producer. And I've got a podcast now. Season four of "LeVar Burton Reads" launches tomorrow, where I read short stories. One in every episode. The point for me is I feel like I was put here to tell good stories and it's what I try to do.
Cronick: So you have won yourself specifically 12 Emmy Awards. Where do you keep 12 Emmy Awards?
Cronick: All together? You don't kind of spread them around, like have a couple in the bathroom and a couple here or there?
Burton: It's kind of impressive when you see them all lined up together.
Cronick: I agree. I totally agree. What do you think resonated with that show? Why do you think that hit such a nerve with people that it was able to be on for over 20 seasons?
Burton: That's easy. Our imaginations are part of what makes us unique as human beings and it's our story telling, the stories that we tell each other, the literature that we invite into our lives that help connect us to being human and our reason for going on this very human journey. So it's no secret that it's a cherished part of a person's life and childhood when they're making those early connections around literature and literacy, and those kids that started out in the '80s watching the show are now grown up and becoming parents and having their own children and it's pretty cool.
Cronick: LeVar Burton will be at OC Con this Saturday and Sunday, 10 a.m. to 5 p.m. Saturday and 10 a.m. to 4 p.m. on Sunday. Autographs on Saturday are 1 to 4 and on Sunday they're 10:30 to noon and 2:30 to 4. You can get more information at OCNJCon.com. Can you expand a little bit, you talked about how "Reading Rainbow" has continued in its own way. I know you had it different ways with the brand over the years. So what are you doing with it now?
Burton: I brought it back for the digital generation as the "Reading Rainbow" app and that segue into the LeVar Burton Skybrary app. And now I'm just telling stories like I always have, just not using an app to do it.
Cronick: That's really, really cool and you say it's the fourth season, so obviously it's taken some root. Speaking of roots, Kunta Kinte, that was your first audition to get that role?
Cronick: That's crazy right? When you think of that, how many people have had that happen to them in their lives?
Burton: I know. My life has been really, really blessed, kissed by God I say. So, you understand what I mean when I say I was born to do this because it's been clear since the very beginning that there was a path for me to take. And I've done my best to continue to listen and follow the path.
Cronick: And that kind of defined you in a lot of ways, not just as an actor, I mean you were nominated for Emmy so it must have just been a whirlwind with so much stuff happening so fast, but the fact that it's kind of evolved for you into being a civil rights leader in a way. I mean you actually won a Grammy I believe for the Martin Luther King project that you did. So even though you were only 19, do you feel like Roots set you on a path for what you were meant to be from a civil rights way as well?
Burton: Absolutely. I think for me watching artists and activists when I was growing up, watching those leaders of the civil rights movement — Harry Belefonte, Sidney Poitier and that cohort, it really became very clear that an artist's life was in part about social activism.
Cronick: Especially that role. When anybody thinks of "Roots," there's that role right? It's that one that defined that mini-series, right? 
Burton: Sure. Kunta has become a symbol for the indomitability of the human spirit worldwide.
Cronick: I mean I was six years old when that went on and I just remember the impact of that to a six year old, you know? I mean, I can remember that like it was yesterday and I can't remember anything from when I was six. So that's how powerful that was.
Burton: Yeah and that is indeed the power of storytelling.
Cronick: I mean my mother sat me down at six and said, "You have to watch this." I mean that's an incredible thing, you know?
Burton: It has the ability to create indelible linkage and information in us. It's pretty good stuff.
Cronick: Absolutely. But that led to some fun stuff too. You got to do Fantasy Island, but my biggest thing is that you were a part of the Muppet Universe my friend. I mean if I could have one thing that I could be involved in in Hollywood it would be to be alongside the Muppets and you did that.
Burton: I did, I did. I had a Muppet encounter, a Muppet moment. I wish one for everybody in their lives, it's pretty cool. I got to hang with Fred Rogers for a little bit on his show as well.
Cronick: Oh wow. So did you watch that documentary?
Cronick: It's touching, very touching. So when you've seen the Muppets, when you've seen how it all works, does it take some of that magic out or does it bring more magic to it?
Burton: You know, the magic is in you as to whether or not you can suspend your disbelief. The magic's in you.
Cronick: Yeah, sure. Now let's talk about "Star Trek." I would imagine that many people who are coming this Saturday and Sunday are coming to meet Lieutenant Junior Grade Geordi La Forge. Again, another defining moment in your career. Is that a big percentage of who comes to see you at the conventions?
Burton: Um, there's a lot of Trek fans, there's "Reading Rainbow" fans, a lot of "Roots" fans, some "Community" fans, "Big Bang" fans, you know.
Cronick: Oh, that's right you were on "Big Bang Theory" too.
Burton: It's a pop culture encounter.
Cronick: So when you were in that role, a lot of people called it the new Spock, and you were better known than Patrick Stewart at that time.
Burton: Who calls Geordi the new Spock?
Cronick: You know, he was the right hand man. He was that go to character man, it was that character that everybody wanted to see on screen.
Burton: Get out of here. Nobody called Geordi the new Spock.
Cronick: I'm seeing you on screen, come on.
Burton: Yeah, but that has nothing to do with being called the new Spock.
Cronick: OK, I'll tell you where I got that from. The Associated Press stated that "Burton's role was essentially the new Spock," that's where I got that from.
Burton: You're probably looking at a periodical circa 1987.
Cronick: Well, it's the Associated Press, that's big time.
Cronick: I don't know. I don't know. I have no idea. I don't see that.
Burton: It should be there on the byline.
Cronick: Oh, in '86 maybe? Yeah, I think it was 1986.
Burton: I would say that that speculation never really came to fruition.
Cronick: Well, people did love your character. Why do you think they took to that character so much?
Burton: I don't know. I mean Geordi and Data were sort of different aspects of the same searching nature that they had. At the end of the day I think people kept coming back for the family. For the feeling that they got watching those people interact onscreen.
Cronick: Do you see yourself ever getting called to put that visor on again? Or is that Star Trek out in space, gone forever?
Burton: Well, I don't know if I'd put the visor back on again, but to play Geordi, sure.
Cronick: Was that visor gone at one point?
Burton: Yeah. It was. You are revealing the holes in your Trek lore
Cronick: You caught me. I am not a Trekki. I'm a casual Trek fan.
Burton: Really??? (laughing)
Cronick: What can we look forward to seeing you in next?
Burton: Tomorrow night I have an episode of NCIS: NOLA on TV which I direct. And right now on YouTube you can catch six episodes of a series called "Weird City" that I did with Jordan Peele and Charlie Sanders. The cast includes Ed O'Neill, Dylan O'Brien, Steven Yeun … did I say Rosario Dawson?
Burton: They're all in there. "Weird City" on YouTube. Check it out.
Cronick: Very, very cool.
Burton: And of course "LeVar Burton Reads." Our first story of season four drops tomorrow.
Cronick: LeVar, it's awesome. Thank you so much for your time brother, and we look forward to having you in Ocean City this weekend.
In many ways William Landsman fits the stereotype of your classic "Trekkie." He has seen every episode of the original series as well as its many spin-offs and films, his apartment in Hoboken features a wall full of toys and memorabilia from the franchise. And at 58 years old he has been an avid fan of the show since it debuted in 1966. But he has never been to a con. This weekend that is all about to change however as he makes his first trek to OC Con.
"I love the show and I have met other fans obviously, but not in any kind of organized format," Landsman says. "I'm actually really excited to see what it will be like (at the con).Since I've never been to one of these, I think Ocean City will be a nice place to start. It's not overwhelming like the ones in New York or San Diego."
For Landsman, cosplay is part of the fun, but from a safe distance.
"I don't dress up like Spock or anything myself, but I have seen pictures of some of the costumes people wear and they are incredible. The little details … I don't know how they do it."
And though many facets of OC Con are "must sees" for Landsman, one stands out above the rest.
"I have to meet LeVar Burton," he says. "I can't even begin to count the amount of times I have watched each episiode of TNG (The Next Generation). That's going to be big for me!"