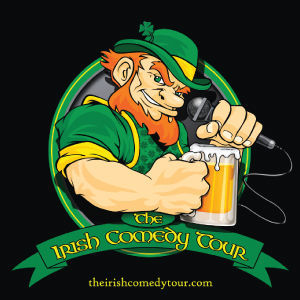 Fans of Irish comedy should stop by Millville's Levoy Theatre for a cast of hilarious Irish-American comedians who will break down, and live up, to all the Irish myths and stereotypes Saturday, March 7.
Taking place at 8 p.m., the Irish Comedy Tour re-creates the atmosphere of a Dublin pub and combines it with a boisterous band of characters. The evening's comedians include Detroit native Derek Richards; Boston-born Mike McCarthy; Nova Scotia's Damon Leibert; and Dublin, Ireland native Derrick Keane.
The Vaudeville Bar will be open starting at 6:30 p.m. Doors open at 7 p.m. Tickets are $35. The Levoy Theatre is located at 126-130 North High St., Millville. For more information, go to Levoy.net.